Naia takes this belief system with her wherever she goes—as she advocates for equality, fairness, and justice (looking damn incredible and hot while at it, too), she always makes sure that newbies venturing into the world of drag feel comfortable within the community. "Apart from the cynicism, there is also the hope that we could better the system," Naia says, referring to systems within and outside of drag.
"I think in my drag I try to do that as well. I try to further an environment that is more friendly towards newcomers. It's me. It just makes sense—as a children's rights advocate, I'm also kind to the people starting drag. You know, the baby queens kuno, because I was there and I know what it feels like so I'm very empathetic."
But part of Brian and Naia's political nature is the very fact that, plainly and simply, they are queer. And like many queer adults, Brian didn't know what being queer meant until they found themselves in an environment where they can explore their own queerness. For Brian, it was college. UP had provided him a space to find himself. "I didn't know what being queer meant to me until I was in college, because I had a lot of repressed feelings in grade school and high school, what with surrounding myself in a Catholic school," he says.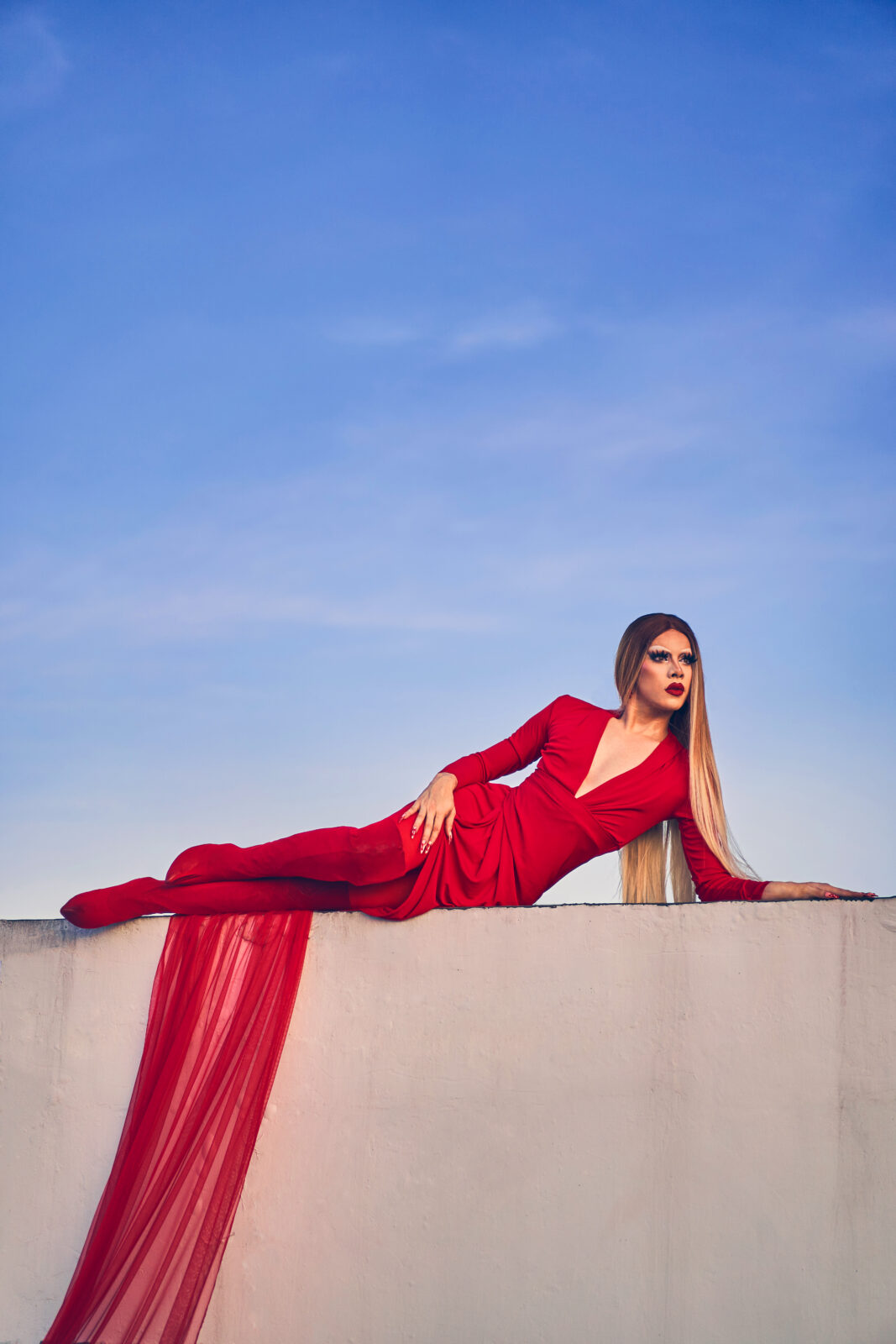 "I don't think I was able to explore my true self. And now I'm exploring what I like and what I want to do with my life. I think being queer means you're allowing yourself to be yourself. Really, it's that simple. It's that freedom that allows you to not give a shit about what other people will think. Obviously that's what we want for the whole queer community. And it's tangible for me now."
"Being queer is allowing yourself to be yourself and express yourself in however way you want! That is why as Naia, I wear the shortest dresses. Gusto ko nakikita panty ko. I'm allowed to do such things now. If I were a kid I would love these. Being queer is just releasing that inner child. Being queer, to me, is freedom of expression, allowing that inner child to shine and take the lead and finally let her be heard."