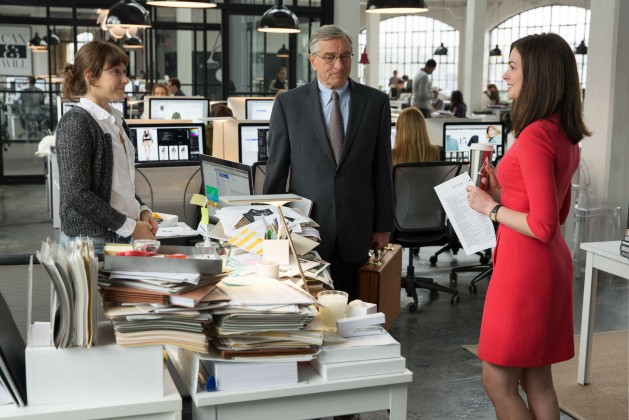 This January, it's all about welcoming everything new with a bang. Preen is looking at the changing tides and how they sweep over us to reveal better stories and bigger adventures.
Before January started, I found myself saying, "New year, new job!" as I excitedly prepared myself to start in a different company.But when I actually started, I realized that it is very different from what I was expecting. I'm basically back to square one, carefully navigating an environment I barely knew and getting used to new co-workers.
Switching jobs isn't easy. Whether you're going for a different career path or just transferring to another company, it's always going to feel like the first day of school, accompanied by nervous thoughts like, "These people are gonna eat me alive!"
As much as you might want to hide in a corner forever, you'll eventually need to suck it up, get over the culture shock, and, well, do your job. I caught up with radio DJ Chad Arrieta, who tried working in a corporate company for a while after being a freelance voice talent and host for more than 10 years, and he gave me some insight on what it was like to be in a new work environment.
And with that, here are five ways to prepare yourself for that new job position.
#1 Know what you're getting into
This is probably the most basic rule of them all since you're not just giving your resumé away to random companies like a condominium flyer—at least, I hope you're not.
Creating a mindset that you're going to be in a totally different environment and estimating the workload you will possibly handle is key to getting by smoothly in any job. It's okay to be excited about doing something new and meeting new colleagues, but make sure you're not setting your expectations too high or you might get disappointed if things don't go your way.
Chad tells me, "Just be prepared for the change and remember why you got the job—whether you think the offer and the opportunity is good, or you're just curious about doing it."
#2 Getting the hang of new rules
One thing I learned from transferring to another company is this: Just because you're still basically doing the same thing, it doesn't mean that the way they do things is going to be the same as what you're used to.
Some companies are going to require you to go to work too early for your body clock and work for nine hours or more, follow a dress code, and ask you to do about a million things before a given deadline. Yes, it's going to be stressful, but you must not let all of these overwhelm you, especially if you're not used to being subjected to strict rules.
"When you're shifting jobs, you have to be [detail-oriented] about it. You can't be disorganized with everything. You have to force yourself to have a schedule that you can follow," Chad says.
#3 Have a good relationship with new colleagues
Being able to properly interact with your co-workers and your superiors about job-related stuff or just everyday musings will help with you adjust to your new workplace, and will also lighten your stressful mood. You're not required to befriend everyone in your new company, especially if it's a big one, but make sure to keep a fair level of respect for them, and try to establish a sense of camaraderie.
You're probably still used to having your old colleagues around, but take note that these are the people you're going to see every day from now on, and it won't help you adjust if you don't have anyone but your computer screen or your cubicle wall to interact with.
#4 Don't mind office drama
Of course, if you're going to make friends in the office, there will also be some colleagues who might not be as friendly with you. Cue Taylor Swift's "Bad Blood."
Hopefully you don't get involved in any drama upon entering your new job. But just in case you do, it's best to lay low and just continue doing your work regardless of the shitstorm that's brewing in the office.
"One thing I hate about being in the corporate world is the office politics [where people] would start making chismis about me because, I guess, the boss liked me," Chad shares. "Just be ready for it. It's like school, not everyone's gonna like you and not everyone's gonna be your friend."
#5 Just be a good employee
Hey, you just started in your new job and you probably want to stay there for a long time. Chances are, you don't want to get fired already, do you? So don't talk shit about any of your co-workers or your boss—even if he/she is the boss from hell—on social media, and don't do anything stupid that may cost you your job.
Just continue being in everyone's good graces, and you'll feel relatively at ease with your new job in no time. More importantly, you should enjoy what you do.
"If following rules and being under pressure isn't a problem with you [before], then you'll easily get used to any new job [you enter into,]" Chad says.
Photo courtesy of The Intern