Whenever I hear Diana Ross singing "I'm coming out. I want the world to know. Got to let it show," I feel giddy and overwhelmed. I ask myself, "Is this what coming out should feel like?"  In a perfect world, coming out as a concept shouldn't exist. In this world where we're forced to constantly prove ourselves and who we are, coming out feels monumental. It's something that will have you taking a deep breath before taking the plunge. At 23, I was hoping that coming out to new sets of friends and colleagues would feel as natural as breathing but the reluctance brought by a sense of self-preservation is still there. Deciding to do it and the act itself doesn't feel like Diana Ross' disco tracks but a lot of us want to come out even if it's hard. If love is the place we call home, I want to love myself and be loved for who I am.
For some who have yet to come out (as LGBTQ+, not out of the house), quarantine is starting to feel like the time to finally do it. However, the past few months also highlighted the marginalization of LGBTQ+ folks, especially those who didn't have financial security prior to the quarantine. With the Philippines under the world's longest lockdown, more than a hundred days at this point, many in the LGBTQ+ community are vulnerable. Apart from the COVID-19 virus, the Human Rights Watch says they also face threats such as homelessness, scapegoating, employment discrimination and abuse. Despite the differences in quarantines across social class lines, the crisis had all of us pondering whether the places we're inhabiting are safe spaces and what does it take to be truly safe when you're a queer Filipino.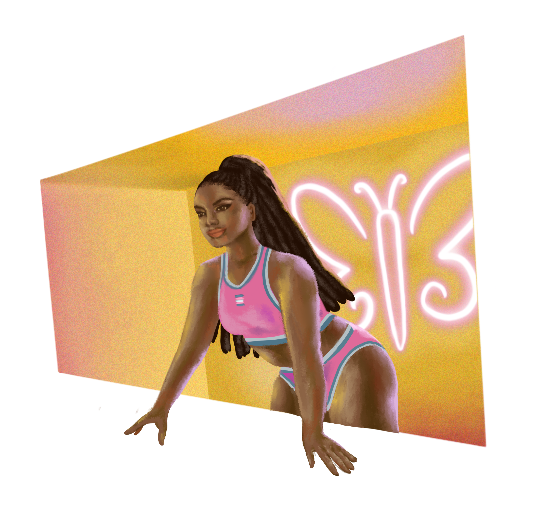 By (he/him)
By is a 21-year-old graduating BS computer engineering student who's been quarantining with his family in Mandaluyong. He had no plans of coming out soon because he wanted to be able to support himself no matter the outcome. "Sabi ko pa before na pag ready na ako mag-come out, dapat graduate na ako and may work na by that time," he says.
On April 22, his family held a dinner party at their house for his grandmother's death anniversary. They didn't plan on inviting anybody else because of quarantine protocols but one of his sisters had her DDS boyfriend come along. The news was on while they were having dinner and the story on Winston Ragos came up. His sister's boyfriend and his other sister's husband (also a DDS), started defending the police who shot and killed Ragos. By rarely  shares his political sentiments because he's afraid of being judged, an issue stemming from not being out to his family yet. That night, however, he felt he needed to speak up. He rebutted that while they were against people who are deemed "pasaway," they also tolerated similar behavior from others. This was a jab at her sister's boyfriend and she replied with a very personal attack. "She kept saying na ang dakdak ko, bading na bading daw ako at ang dami kong sinasabi. After namin mag-away, pumunta ako sa kwarto ko. Iyak ako ng iyak. That's when I decided na kailangan ko na mag-out," he recounts.
He came out through his family's group chat. He told them that he already knew that he was gay a long time ago and that he was afraid that they wouldn't accept him. He didn't expect to be proved wrong and to receive his sister's apology. By shares the message he received from his mom: "Noon pa alam ko na kung ano ka. Tanggap ko yun kahit masakit. Sabi ko nga sa papa mo, kailangan nating tanggapin kasi ganon talaga ang buhay. Tayo ang dapat unang tumanggap kasi tayo ang magulang na dapat umunawa kung ano sya."
For By, coming out means breaking the wall he built to hide who he really is and it feels amazing to have that wall come down little by little. "Sabi nga nila para kang nabunutan ng tinik at finally, makakahinga ka na," he says. Being slightly effeminate, he expects people he doesn't know to already make their assumptions but that doesn't faze him because what matters is that he loves and accepts himself.
Writer in the Dark (they/them)
In a one-room apartment in one of the lower-class neighborhoods of Pasig City, a 22-year-old student and writer is currently stuck with their parents and two younger siblings. With the uncertainty of school, the months of quarantine finally coming to a head with their family and the threats to our democracy and freedom of speech, the past weeks have been stressful for them. On top of that, they were planning on coming out as transgender and bisexual on their birthday. 
The idea was this: By May, they would have their own apartment and job so they wouldn't be in danger of losing money for tuition or daily living expenses in case their parents react badly. But the quarantine ended that plan quickly and by April they realized that they couldn't come out safely, especially since they had nowhere to run to.
For them, coming out means finding the freedom to figure out their identity further in an environment that encourages that exploration rather than repressing it. They were expecting blow-back from their parents and some close-minded relatives who help pay for their tuition fees. "I'm not necessarily looking for acceptance for now, just the freedom to find out who I am," they said.
KC (she/her)
KC turned 21 during the quarantine. Losing her full-time job in Body Glove Ocean Adventures in Hawaii back in March due to the pandemic, she moved back in with her mom and stepdad. She's been trying to make the most out of her time in self-quarantine by working on hobbies and getting some reading done. Although she's been out to her friends for a long time, coming out to her mom and biological dad during quarantine wasn't necessarily by choice.
Her dad already had a hunch and called her about it. Feeling done with lying, she simply said to him, "Yeah, I'm bi." But telling mom was a different story. A highly conservative woman, her mom often preached about how homosexuality and being transgender were wrong. KC came out to her in the middle of an argument over how she was selectively supportive. "It was kind of awkward because I could tell she went through multiple phases of grief and shock," she shares. Despite that initial reaction, her mom is trying to be as supportive as she can. 
For KC, coming out is a turning-point in an LGBT person's life that signifies openly being who you are to the people around you. If you were wondering, yes, she is still living at home.
Nissie (they/them)
These past few months have been the longest for 24-year-old freelance producer and writer Nissie who's been stuck at their parent's house. Staying with their family hasn't been the easiest. When they came out to their siblings and friends as non-binary during the quarantine, it wasn't anything like how it's shown on TV or movies.
Nissie used to be comfortable with the idea that they were just bisexual. Knowing who they could be attracted to was all that mattered and they didn't feel the need to make a big deal of coming out. It was a fact about themself that they didn't necessarily announce, but didn't necessarily hide either. However, the extended period of isolation has led to a lot of contemplation. They had inklings that they weren't just feminine or masculine, but they often brushed it off. Then, it all bubbled over one night. They suddenly felt an overwhelming sense of dysphoria, a feeling that wasn't exactly like how it was described by their trans friends and the internet. They were forced to confront a part of themself they never knew they needed to.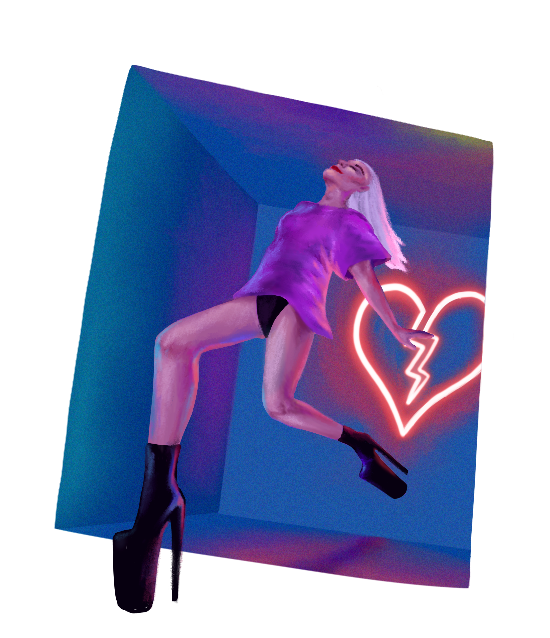 "I felt that I wasn't fully feminine or masculine enough to be trans. I also felt that I wasn't close to being both at the same time to be called genderfluid. I was something else and I didn't even know what to call it. I started having a panic attack about it because I didn't know where on the spectrum I stood, what word to use for myself. If I didn't know that, then how would I define who I was? After days of depression naps, googling "what is non-binary vs gender queer vs gender fluid" and extensive discussions with friends about how the fixation on labels are really for the straights, I finally settled on non-binary," they shared.
Still, choosing their identity didn't feel enough. Sure there was a sense of relief, but they didn't feel complete in the same way that queer characters are shown on TV after a life-changing epiphany. As they wondered whether they were even qualified to do it, they came out "because that's what you're supposed to do." To Nissie, it was just a matter of saying it. It's a ceremony that lets you officiate acceptance. They expected the profound reassurance that they got in response to it but what they didn't expect was how much that would affect them. "I didn't know much I needed to hear that I was allowed to just be me. It helped me realize that acceptance should be a given and that we should just let people figure themselves out no matter how long it takes and what that looked like," they admit.
Haru (she/her)
In Laguna, a 23-year-old freelance artist named Haru is currently living with her family. She has come out as asexual to a few people she's close with and occasionally to others by accident (and out of anger). Given the reactions weren't all positive, she didn't expect it to resurface during the quarantine. Her brother brought it up while she was rummaging for snacks in the kitchen. 
When she came out to him before, he didn't believe her. He told her that there was no way she was ace because she still found other people attractive. Still, it's progress if he's willing to discuss it now instead of shutting her down.   
Haru's not the type to open up about her thoughts and feelings even to close friends. She would keep it in unless asked for an honest opinion. So, the idea of choosing to come out to someone is very heavy for her. It's a sign of deep trust. It's being real for a moment without making an attempt to laugh it off. "I leave my expectations low as best as I can to not get hurt," she says.
Mini (she/her)
Wake up. Keep going. Hope for the best. This is the mantra of 21-year-old college student Mini who is living with her family in the province. The past few weeks have been suffocating. She has been worrying about staying safe from the virus, her academics and the social issues coming to light. On top of that, they are eight in the family at home and none of them know that she's queer.  It's hard when there are LGBTQ characters and topics shown on TV and her parents say offensive things as she sits there and pretends it doesn't hurt. Suppressing herself is so tiring.
If she were to come out, she imagines her siblings wouldn't be surprised. They're pretty open-minded so she thinks they already know and are just aren't confronting her about it. She isn't on good terms with her dad so she doesn't care how he'll react but she guesses he'll say something deeply homophobic. But she worries about how her mom would take it because she loves her very much. "I've actually already made up a scenario in my head where I wouldn't be able to talk to her for a long time but she would eventually get over it and treat me like her favorite daughter again," she says.
For Mini, coming out isn't really necessary but it can be helpful for the whole LGBTQ+ movement. While we're told that we already receive equal treatment as cis-gendered heterosexuals, that's still untrue. As long as discrimination exists, coming out is a way to let people know that being LGBTQ+ is not shameful, a sickness or a flaw. It's a process of accepting yourself and encouraging others to do so as well.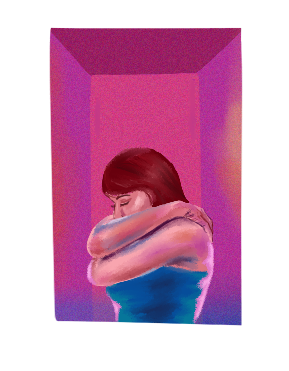 Danna (they/them)
Managing a small business in Bataan is 22-year-old Danna who is currently living with their parents and grandfather. They've been trying to focus on their health and spending quality time with family while feeling resigned to keep things to themself. They feel the need to act straight in front of their quiet and conservative parents. Danna doesn't like being in the closet and with their parents often asking about a boyfriend, they decided to just come out and say that they like girls on the first day of Pride month.
Having a gay brother, Danna expected acceptance from him. They can't say the same about other members of their family and they've prepared themself for the worst. They've come to terms with the possibility of losing friends and being abandoned. The thought hurts but they tell me it's okay. "For me what's important is that you don't lose yourself after coming out of the shell you've been hiding under. Coming out is just informing others of who you are," they say.
On safety and safe spaces
Queer spaces are often, if not always, synonymous to safe spaces. The stories we've collected show that we have slightly different motivations for coming out. If "reasons for coming out" shows up as a question on Family Feud, will "being safer" end up as one of the top answers when a lot of us still fear how we'll be treated after coming out? Is personal safety still a factor we need to consider when coming out?
Haru: While things may not be as bad as before, there are still others out there who are very much willing to hurt LGBTA+ people in any way they can.
Danna: Coming out doesn't necessarily mean you become safer. By safety I mean physical and emotional safety, some people will not accept you and you should be prepared for that.
Writer in the Dark: I've been lucky in that I've found accepting friends and friends within the LGBTQIA umbrella, but others may not be as lucky. If someone is planning to come out, they need to have at least three friends they can trust completely and fully in case everything goes wrong. In our world today, everything can go wrong so quickly.
KC: Absolutely consider your safety when thinking, "Should I come out to this person?" There are pros and cons to coming out; pros being an honest and unfiltered version of yourself, cons being you're subjected to judgment and discrimination. It's a matter of what's more important to the individual when deciding who to come out to and when.
Mini: Another reason it's important to come out is how it can be a way of finding people who are like you and flushing out the people who don't accept you. That way, you can create your own safe space. It isn't something you owe to people.
By: Coming out is a way to be safer for me. I understand what feels safe to me doesn't feel as safe to others. But I feel that once I come out, I don't have to be afraid of having it slip out when I'm expressing my opinions on topics I deeply care about, things that I feel tie in with my SOGIE (Sexual Orientation and Gender Identity and Expression). 
Nissie: My circumstances allowed me to have a casual opinion on coming out, but that's not the same for everyone. Obviously, society's the problem. Coming out isn't necessarily a way to be safer—it's more about personal liberation. It's so unacceptable that something so simple is so aggressively suppressed. Why does Harry Styles or Ezra Miller get to be white boy of the month because they can pull off androgyny on the red carpet?
Fostering an encouraging environment
Not everyone expects things coming out to be a smooth ride with a light at the end of the tunnel. I came out to my parents as pansexual in high school and I admit that I kind of expected how the novelty of the concept would distract them from passing judgment on me. This year, I've noticed that I've gotten braver when it comes to mentioning the fact that I'm queer in conversations with my family. Did the urge to speak about it become stronger during quarantine? How do we foster an environment that encourages people to come out or that they don't have to, especially within our homes?
Mini: If anything this quarantine period has solidified my resolve to only come out when I'm fully capable of taking care of myself financially. Considering we're still under lockdown, I wouldn't want to have to stay quarantined at home after having what I assume would be a messy conversation so coming out will have to stay on my to-do list for now.
Growing up, I often heard the words tibo and bakla used as slurs. When I realized that I liked girls, I felt uncomfortable having to use those labels. The destigmatization of the topic and terms helped me feel more comfortable with talking about my sexuality. 
Writer in the Dark: Having to spend so much time together with your family probably makes staying quiet about it harder and gives folks bravery to speak up. At least one of my parents is a bigot so for me, it's not worth the effort to bring up queer issues when I'm still in the closet and they've shown little capacity for empathy. 
To create that environment, always move with empathy for what your loved ones are feeling and not just how you are feeling. If you have any questions, ask a knowledgeable professional or NGOs that specialize on LGBTQIA issues.
KC: Cooped up in the house, me and my mom have spent a lot of time together that work would have originally prevented. Being around their family so much could have you feeling more comfortable with them. But it could also make it harder to be a false version of yourself. For me, it was both.
A person's timing and reaction to your coming out are pivotal in whether or not it becomes a positive experience. Supportive but appropriately gauged hype is so important. As for timing, sometimes families can suspect it and they might want to reach out and say, "You don't have to be someone else when you're not around me," when the moment feels right. Loved ones shouldn't make it about themselves or "mourn the person you were before." My most dreaded comment to hear is, "What about my grandkids?"
Nissie: I think there are a lot of factors that can encourage LGBTQ to be more motivated to express themselves the way they want to. If you asked the organized academic in me, I'd say it involves both domestic influences and larger ones like institutions, culture, and oppressive systems. This is in no way comprehensive, of course, but I think fighting for true liberation for the LGBTQ entails dismantling systemic and systematic violence against the community, wherever that may manifest.
If you asked the older sister and the friend in me, I'd say it's important to create an environment of judgment-free honesty. My 12-year-old sister came out to me and she had so many questions about it because no one really let her ask them. Aside from the usual inquiries, there were big picture questions about injustices, and it was honestly hard to be the person who had to explain that to her. It starts with opening up conversations and educating yourself on topics like the history and reality of queerness. Hugs also help, too.
The role of found family
There are those who find the level of acceptance they're looking for from their found families. How can friends provide support to someone who is expecting the worst when coming out to their family?
By: The night I came out to my family, nagchat muna ako sa closest friends ko na sunduin nila ako kapag pinalayas ako. I was so fortunate to have friends na very supportive even though they don't fully understand my struggles. Let the person know na meron at meron pa rin na tanggap, yumayakap at nagmamahal sa kanya. 
Haru: If my best friend plans on coming out to her family, I'd be preparing my room for her and ask my parents if she can spend a night or so with us. I've never experienced that yet and I hope none of us have to.
Nissie: As much as I don't wanna quote RuPaul, "families can be chosen." If you've got a spare room, offer it. Help them look for jobs so they can be financially independent. Send them a photo of their bias to help them feel better. I can list so many things but I can probably sum it up to just being kind to each other.
Writer in the Dark: If you can, prepare to fight against the more abusive folks who will try everything to keep your friend home and indoctrinate them back into what they consider normal.
Queering policymaking and initiatives development
Pride month is almost over but the fight against COVID-19 doesn't seem to be ending soon. How can institutions and groups help LGBTQ who haven't come out or are about to come out during the pandemic?
Nissie: In any social movement, there are a lot of fronts to fight at. I think the most urgent thing that needs to be addressed is access to solutions on housing, labor and other welfare issues. My friends and I have tried to put up an NGO called Tahanang Malaya to help solve this and it has been an uphill battle to even get it to take off.
We have to provide safe spaces for queers to be themselves, even if that's digital. Changing cultural norms involves creating information hubs on queerness and initiating dialogues to help queer folks stuck at home explore without any hitches. We also need to create a mental health solution to provide solace to queer folks who face the negative psychological effects of not being out in a home that isn't open to the idea.
Writer in the Dark: Consider making shelters for LGBTQ+ folks and promote suicide prevention for LGBTQ+ youth who need to be reminded that their lives have worth beyond what their families might say.
Mini: Of course, the administration should also create policies that protect the rights of LGBTQ+ individuals to safe spaces.
Danna: A good example of a pro-LGBTQ+ policy is how Pasig recognized LGBTQ+ families in a COVID-19 assistance program. The government should support LGBTQ+ groups that are voluntarily helping those much affected.

Celebrating Pride 2020
Pride Month is about visibility and demanding equal rights as a community. How should we celebrate it this year?
Danna: Coming out to your family is one of the greatest ways to celebrate Pride. You can also be more proactive in helping other people in need during the quarantine.
By: I haven't attended a Pride march but I've always wanted to. I think it can be celebrated this year through an online protest. Mahalaga yung pag-iingay online kasi a lot of us sa virtual space lang nakakahinga. As cliché as it sounds, keep spreading words of affirmation online. Support social issues such as #MassTestingNow #MassPromotionNow #BlackLivesMatter #JunkTerrorBill #SOGIEEqualityBillNow. At the end of the day, pride is a protest!
Mini: Pride is intersectional. As we fight for gender equality we should never forget to fight for our brothers and sisters that are among workers, farmers, and fisherfolk. I'm a firm believer that our fight for equal rights is rooted in class struggle. The highest person of power in our government is a misogynistic homophobe with no regard for human rights.
Writer in the Dark: Celebrate it as a rally for equal rights—with as much anger for the government's idleness and tomfoolery. Make it as loud and violent as the original Stonewall Riots. If we want to keep ourselves from going back to when we had no rights, we have to fight back and show how powerful the community is and how it won't take this abuse lying down.
Nissie: Rallying in the streets is important to strategically celebrating it but fighting for rights demands more from social movements. Pride should expand on strengthening the other fronts of the movement. With the world as we know it practically tearing itself apart, we have to start pushing for the idea that Pride isn't an isolated call for equality. It isn't just about making statements on issues or celebrating queer representation.