Fashion is prostitution

Lesley: This is my collaboration with Absolut Vodka Sweden. I was supposed to do women's underwear. Because everyone seemed to be doing women's [pieces], I did this one. It's really quite scary to look at actually.
Renz: Actually, I remember this.
Lesley: I used to work with Diesel in Italy and I think the same PR [agency that worked with the brand] put me on the book to do this one. It was supposed to be like a high concept underwear. I kind of learned from this that there's nothing much you can do with underwear. It's funny because when they did the launching in Manila, they found this American guy who's really super huge to wear it. The underwear was kind of breaking. When he wore it, it turned out to be more like a Playgirl launch than [one for an] Absolut Vodka underwear 1879 collection.

Renz: That's my graduate collection [from] almost 20 years ago. During that time, I was so obsessed with leather, pleather and all this BDSM fetish upholstery material. All those details are handsewn. I felt bad for my models during my graduation show because I saw all my batchmates' [models] and they were all wearing these fancy, luxurious materials while my girls were all sweating under this synthetic leather. And I also made these bib necklaces out of wood pipes and bullet shells.
Lesley: But your illustrations [are] kind of like these even then, right? I mean, you [already liked] this type of illustration?
Renz: That's the first time I learned to do digital illustration because I worked as a graphic designer during that time.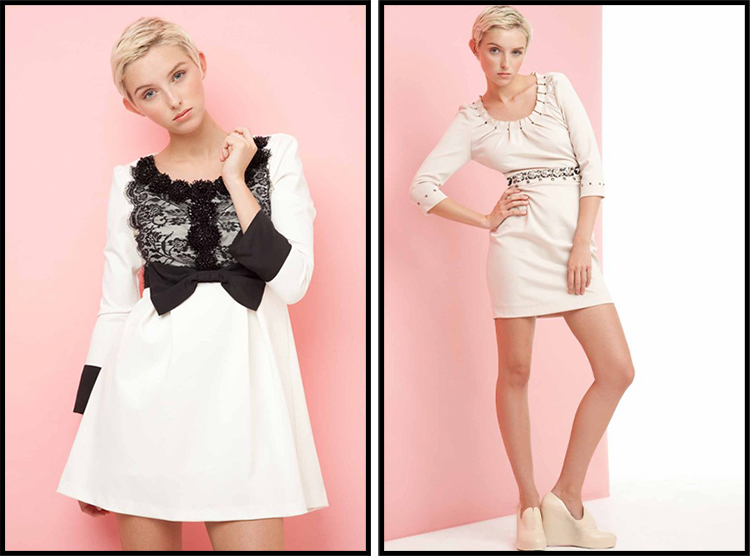 Lesley: Oh my god. Let's not do that. I don't wanna look back at this one, which I sold wholesale in Paris. It must be either [our] fifth or sixth ready-to-wear collection. It was very difficult because we were dealing with particular aesthetic demands from different countries. The sizing was a nightmare as well. It served as a good lesson for me.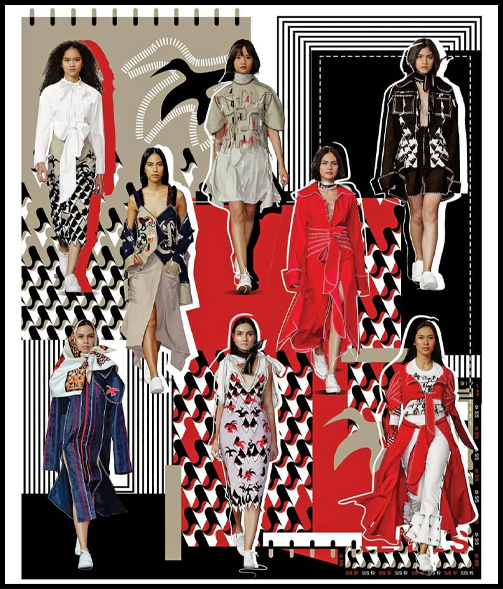 Renz: This collection was inspired by the film "Suspiria." So all of those motifs are tessellations from M.C. Escher. I just wanted it to look really easy, but when you look at it up close, you [can] see the craftsmanship.

Lesley: This is my stage of prostitution. This is a best-selling collection. MOBO was supposed to be [a] party [dress brand]. For most of my career, I worked for brands and most of the time I'm not even mentioned. And I thought, why not do something separate from what I do for other people? It's prostitution because it's not really my particular handwriting. Fashion is prostitution. But, you know, [the] press and buyers, [it's] kind of funny thing [how] they're two completely different people. If you show this to the press, maybe [they'll go,] "Yeah, whatever." But if you show this to a buyer, they would probably be happy with it.
Renz: I love the sequins.