Months into quarantine, Samonte and her business partners Leah Castañeda and Sharon Atillo did everything they could to keep both businesses afloat, relying in part on the kindness of patrons and strangers alike while exhausting their savings to keep paying their staff the same wages, as the term "non-essential" signaled an end. The owners of these so-called non-essential businesses have had to reconcile the nature of what they did for a living and the communities they've built with the immediate effects of a lethal virus. But for those who ran businesses that also served as queer safe spaces, the dilemma seemed not necessarily more complicated, but certainly a lot more far-reaching in its effects. It wasn't just about not having a place to drink. 
"It's essential to cultivate spaces that naturally allow someone to feel safe and secure. Queer people [have been] experienc[ing] oppression in every shape and form for so long now, and to have a place where they can not only be free to be who they are but also be respected for who they are makes all the difference. It's what makes them feel at home," says Samonte, adding that their queer regulars "have always been expressive about their love and support."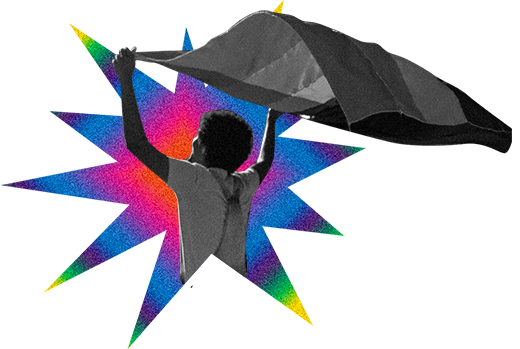 Futur:ist, which its owners describe as TxF's "baby sibling," remains open, along with the handful of other Makati bars and restaurants that also serve as safe spaces. As is the case for many of these establishments, 20:20 and XX XX, a bar and club nestled within a sort of tiny compound along Corner Sabio street, have also been resorting to online initiatives to stay alive. They're participating in panel discussions and fundraisers and holding online streams with their resident DJs and artists. It's how they've been interacting with their community, with many of their regulars often present in the streams.
"Unfortunately, we have not been able to pivot our business into something that generates income during this pandemic so we are depending heavily on how our landlords will charge us rent for the months of April till the time we are allowed to open. As a team, we took the time off to focus on how we can emerge from this unscathed," says co-owner Anna Ong, who keeps in touch with their promoters and some guests. Their conversations aren't all too different from the ones we've been having with our loved ones in the past months—what things were like before a global health crisis became our reality, what we've lost since then, and a constant longing for closeness marred by fear. 
"I've spoken to some of our regular guests and yes, they do miss our venues. But we all agree that safety comes first—and we all need to be patient and wait for the right time before we get ourselves back on the dancefloor," says Ong, who, along with her team had initially underestimated how long they were going to have to keep their venues closed. One month was the hopeful estimate, and now here they are, caught off-guard by the amount of time the pandemic is taking away from them. "Three months down and [we're] still unable to go back to what it used to be."
When these venues closed, we also lost the "freedom to let loose and interact without fear," as Ong describes a basic right that has historically been denied to minorities. But it's not like pre-COVID, homophobia and sexism didn't exist as these forms of human blindness that need constant dismantling—the need for dissent remains just as crucial, it's probably just harder to act on that need these days given, partly, the impossibility of closeness and the absence of safe spaces.
But do the implications of its absence make it essential? Here are places that could offer a sense of imperfect connection, solidarity, and security by way of simultaneous anonymity and visibility, things we could use during a time like this—except, of course, we can't have that now. And though it's painful (although a privilege, to some extent) to think about what used to be, this pandemic seems to demand that we accept that very few things are essential and that everything changes.