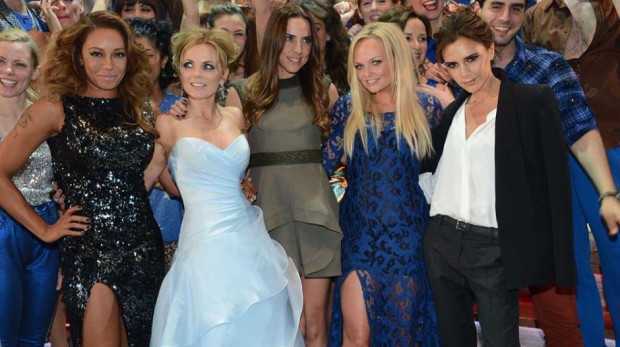 '90's English pop group Spice Girls is set for a reunion!
Sporty Spice Melanie Chisholm tells Daily Star Sunday, "[The Spice Girls] will all be celebrating in some way next year. It will have been 20 years since Wannabe was released so we've got to celebrate it in some way.
"I'm not sure what yet but we are planning—we will get together and do something."
So avid fans and just amused listeners alike, listen up! Yes, Sport, Scary, Ginger, Baby, and Posh will reunite next year to celebrate the 20th anniversary of the catchiest song of all time, Wannabe.
Other details have not been disclosed, but sources suggest that the one-off performance is slated to be in either Glastonbury, Isle of Wight, or V Festival. But there is this other highly important factor to consider and to make this really, really happen: if Victoria Beckham can fit it in her schedule.
A source said, "It depends [on] what Victoria is willing to commit."
Wannabe turned the girl group into famed world superstars in 1996. The group, before their official disbandment in 2000, sold 85 million albums worldwide.
In 2007, they got together for the Spice Girls world tour. They were last professionally seen together as a group in 2012 on two separate occasions: the London Olympics ceremony performance and at the launch of West End musical, Viva Forever.
[
Daily Star
]
Photo courtesy of Heat World