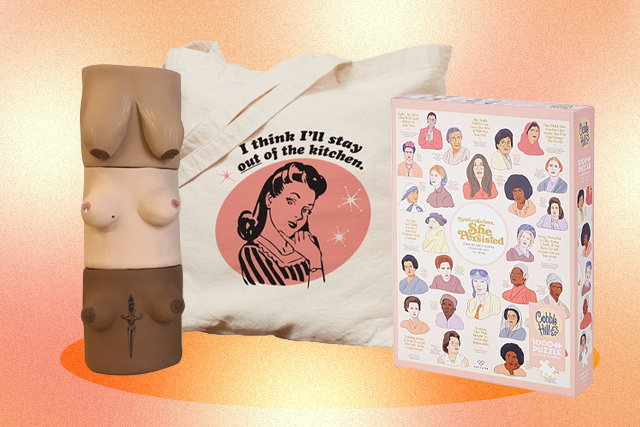 Though feminists have come far, the term feminism continues to face criticism. We're not suggesting that consumerism is the solution, but a gift that will encourage our fellow feminists to continue fighting for our truths would be very much appreciated. Besides, it's the season of celebration, and we should all take the time to celebrate women who continue to fight for equality despite the backlash. 
The following list includes inspirational posters, boob-inspired pots, and Christmas cards that hopefully won't just empower but encourage more people to try to understand feminism a little bit better.
Feminist Apparel Smash the Patriarchy Desk Sign 
Gift this desk sign to your co-workers who are determined to dismantle all forms of oppression. Available online.
I'll Stay Out of the Kitchen Canvas Tote Bags
Back in the days, women were expected to stay at home to raise kids and to cook and clean the house. This tote bag defies that stereotype. Available on Cafe Press.
Pot Yer Tits Away Luv 
End the hypersexualization of women's bodies and breasts with these pots. Available online.
Nevertheless She Persisted Puzzle 
This puzzle is a 1,000-piece design that will result in a powerful collage: 24 of history's most empowering women. The board also contains quotes from feminist icons like Amelia Earhart and Ruth Bader Ginsberg. Available on Uncommon Goods.
Sonix The Future is Female Everyday Pouch
This vegan leather pouch is a reminder that every female has a voice that deserves to be heard. Available on Zalora PH.
The Equality Institute Christmas Card Pack of 12
A Christmas card that screams feminism is all I need. What makes this card more powerful is that it talks about consent—something that's usually overlooked. Available online.
Body Pride Stickers
To all your friends who are obsessed with vinyl stickers, grab these ones that celebrate body neutrality. These will look good on your laptops, phones, and notebooks. Available on Society6.
Women in the War We Can't Win Without Them WWII War Propaganda Art Print Poster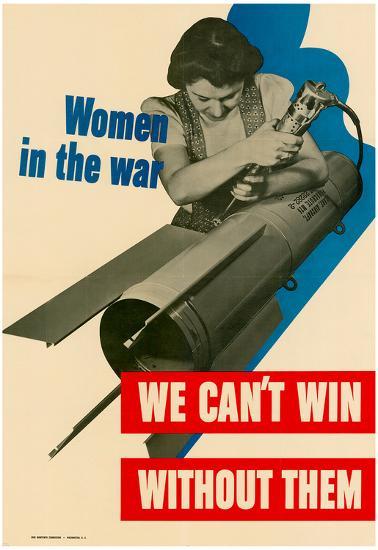 Who said women were no help during the world wars? They played important roles, both at home and in uniform. They worked as laboratory technicians and radio operators. They also drove trucks and repaired airplanes. Hang this poster up on your wall to let everyone know that women are badass. Available online.
Re/Done Shine Graphic Tee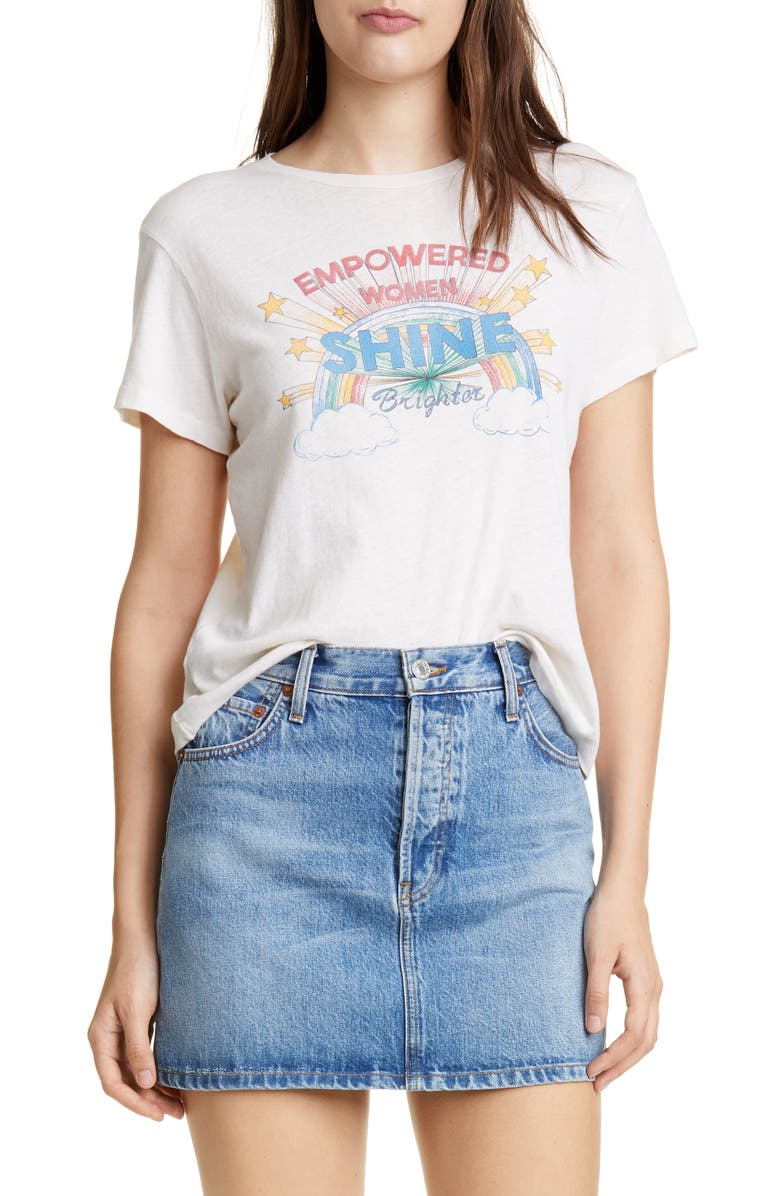 Of course, a statement shirt is one good way to show support to women. Grab this '70s-inspired tee for your empowered friends. Available on Nordstrom.
Art by Tricia Guevara
For the latest in culture, fashion, beauty, and celebrities, subscribe to our weekly newsletter here  
Follow Preen on Facebook, Instagram, Twitter, YouTube, and Viber