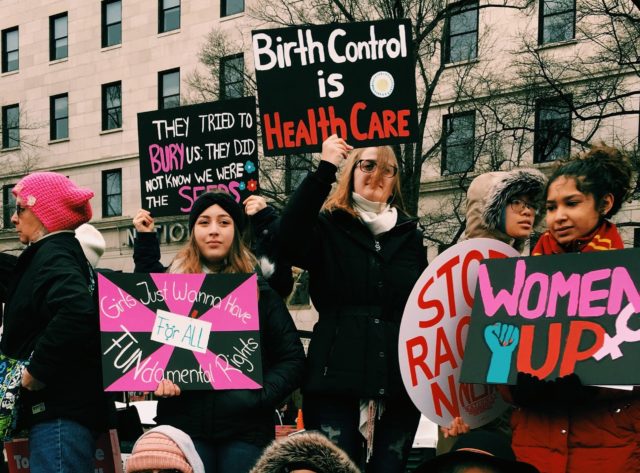 You might wonder why giving thanks is important, and the reason is that it has a lot of benefits: It reduces the risk of depression, anxiety, and substance abuse disorders. People who are more grateful also cope better with stress and recover more quickly from illnesses. It's also linked to increased happiness. Who wouldn't want all that, right? 
Although we don't celebrate Thanksgiving here in the Philippines, it's still a good time to reflect on the things we're grateful for. Not just the gifts, but perhaps more importantly, the things that make the world a little bit better. It's important to appreciate these things and events that don't only inspire us to make positive changes, but also give us a reason to smile:
Disney+
We're thankful for Disney+ because we'll finally get to watch our favorite childhood movies and TV shows. 
Reboots

We're thankful for all the reboots that are in the making. We'll get to relive some of our favorite films. Although some of them won't probably be as good as the original adaptation, we'll still get to see some of our favorite iconic characters. 
Greta Thunberg
We're thankful for Greta Thunberg, who's fighting against all odds to care for our planet. This 16-year-old activist has done more for the Earth than many of our world leaders. At the age of eight, she has started questioning why people aren't taking much action about climate change. Today, her protests have turned into a global movement and people around the world (including women her age), is joining in to help. 
Mute R. Kelly
https://twitter.com/KeepRKellyDown/status/1196891322164088834?s=20
We're thankful for the #MuteRKelly movement, a protest to end the career of the singer who abused so many young women. We're thankful for these brave women who put forward their stories of abuse to let the world know that nobody deserves that kind of treatment. 
Instagram
Instagram introduces new 'Restrict' tool to help users tackle #cyberbullying. https://t.co/XGtQ8swUJx #socialmedia #onlinesafety pic.twitter.com/oqcfdZRSCy

— Internet Matters (@IM_org) October 8, 2019
We're thankful for Instagram's new features that allow us to have a safer space. These include killing the 'following' feature that lets users monitor their friends' activity, hiding the likes to avoid negativity and insecurity, and 'restrict' tool to control the comments that lead to bullying.
Pride flight attendants
We're thankful for Cebgo Airlines for accepting two beautiful trans women in their flight attendant program. This shows that, somehow, we're making a bit of progress in trying to treat everyone equally. But let's not forget that we have a long way to go.
SOGIE bill
Here's a brief explanation of the Senate Bill (SB) 1271 or the Sexual Orientation Gender Identity and Expression (SOGIE) Bill, also known as the "Anti-Discrimination Act".#SOGIEBill pic.twitter.com/I0ZG9LvqOG

— The Communicator (@pupcocdakom) September 17, 2019
We're thankful for the filing of the SOGIE Bill, a bill that protects the rights of the LGBTQ+ community. This bill is one step towards having a more diverse and inclusive environment that can allow every citizen to feel safe in their own country.
#MeToo events
We're thankful for all the women who have come forward to tell their stories, despite having to face risks. By speaking up, they gave a lot of women a platform. Survivors also had more support; they felt less alone. Actor Alyssa Milano said that this hashtag might help people realize the "magnitude of the problem of sexual harassment and assault in our society." Apparently, it did. Several states have introduced new laws that protect people from sexual harassment. Celebrities also faced consequences, including Bill Cosby (he's in prison) and Harvey Weinstein (awaiting trial). This is all because of the bravery of women, and we hope everyone can feel how grateful we are for that. 
Photo courtesy of Unsplash 
For the latest in culture, fashion, beauty, and celebrities, subscribe to our weekly newsletter here  
Follow Preen on Facebook, Instagram, Twitter, YouTube, and Viber
Related stories:
Why I'm thankful my dad never told me to act like a girl
Kim Kardashian and Scarlett Johansson are being #MeToo hypocrites
A year into #MeToo: How a hashtag changed the world
Meet the country's first trans woman flight attendants