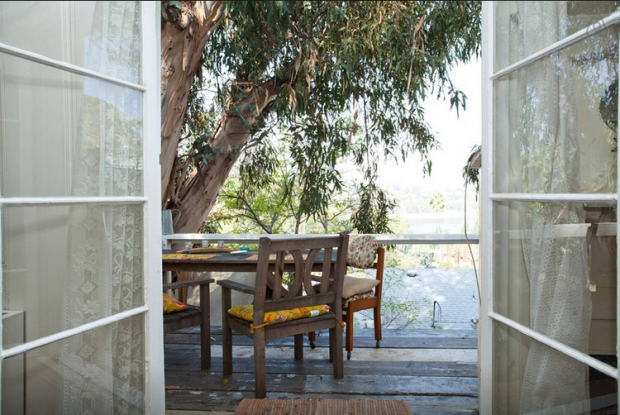 The travel guide is dead. We can only walk so far to find out about a place, and ending the day full circle at a bland hotel room is the biggest travel buzz kill we hate coming home to. How do we satisfy curious wanderlust then?
In this age of Airbnb, we live for days that offer us cool solutions to living local sans hefty price tags and pretentious décor.
While its form of hospitality is hardly innovative (it's just timely), Airbnb provides a genuine residential experience. A homegrown local's pad lends you not just the basic facilities, but also an intimate look into the country's personality—which is what every noob or experienced traveler would appreciate nowadays.
You might've booked your room for the long weekend ahead, but for future reference: Bookmark these Airbnbs in case you're visiting these countries (and you want a little bit more than the touristy scenery).
LOS ANGELES, CALIFORNIA
1927 tree house, Los Angeles (P7,000/night)
ICYMI, Los Angeles seems to have overthrown New York as the world's coolest city. The new New York is best experienced in a place as unpredictable as its creative spirit: in a cabin deep within the woods. No, this isn't just the stuff of slasher movies. This quirky cottage gives you an amazing view of a lake, while not being too far from the hustle and bustle of the city, and the famous Hollywood sign.
PARIS, FRANCE
Houseboat, Paris (P6,006/night)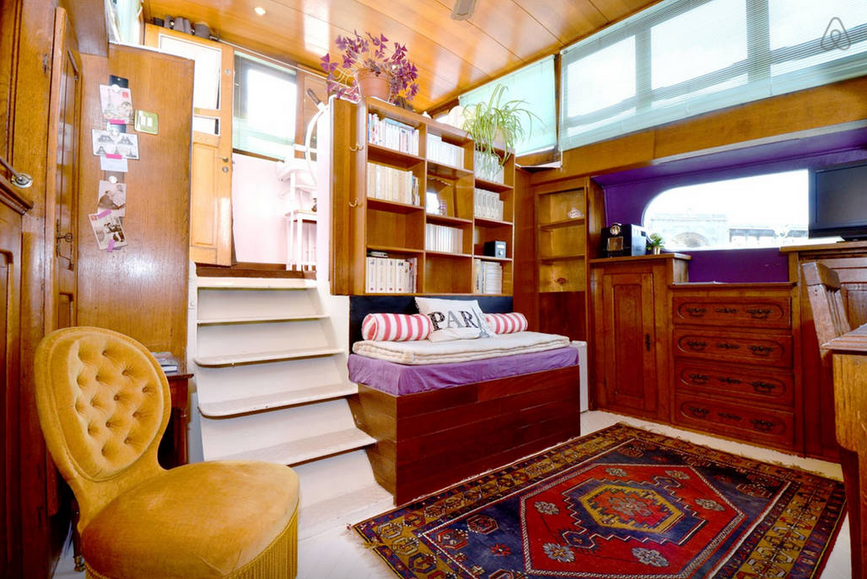 If being in one of the world's most romantic and cultured cities isn't enough for you, nothing says je t'aime by taking it up a notch. If you want to live the Parisian lifestyle, do it lazily inside a houseboat docked right beside the Eiffel Tower—but make sure you eat with a fork and knife at all times.
BALI, INDONESIA
Bamboo house, Bali (P15,265/night)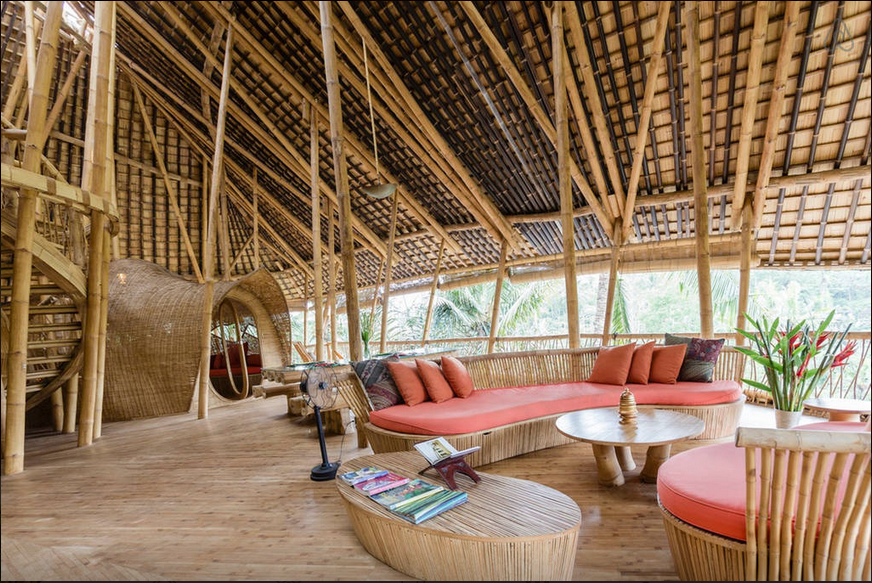 It's pricey, but tell you what: It's worth it. Situated in the middle of a valley along Bali's sacred Ayung River, this exotic bamboo house is a tropical escape. There may have been reports that this Southeast Asian refuge is slowly "drowning in rubbish," but knowing a sanctuary like this restores our faith in the initiative to keep Bali's beauty.
TOKYO, JAPAN
Nakagin Capsule Tower, Tokyo (P3,463/night)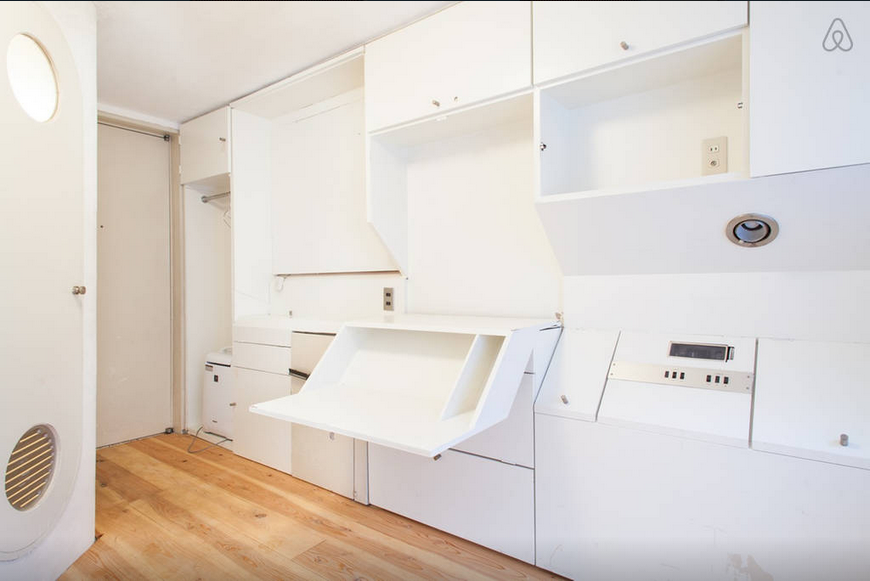 Who said Tokyo was for the rich? You can bunk in style while basking in vibrant, historical wonder without having to give up your organs on the black market. This capsule tower is monumental for Japan's postwar cultural resurgence, and one of the first in the world to make use of capsule architecture.
PITTSBURGH, PENNSYLVANIA
Mirrored house, Pittsburgh (P7,773/night)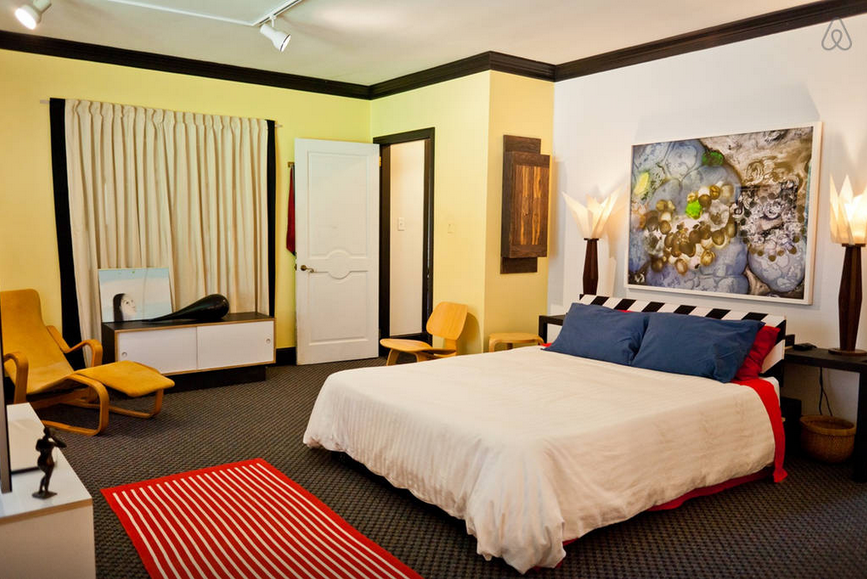 If you want to have your own feel of the Hall of Mirrors and listen to antique records, then this is the next best thing. The house is abundant with patterns, colors, and vintage paraphernalia. Known as a steel city of sorts, this house just proves this city knows too much about its smooth metal.
FLORIANOPOLIS, BRAZIL
Cabana Floripa, Brazil (P2,670/night)
This house may be built from garbage, but the outcome is far from it. Cheery and relaxed, the colorful walls made from recycled glass bottles shine like stained glass windows. It's also near two beaches: Brava and Lagoinha.
BROOKLYN, NEW YORK
Cool cozy loft, Brooklyn (P3,658/night)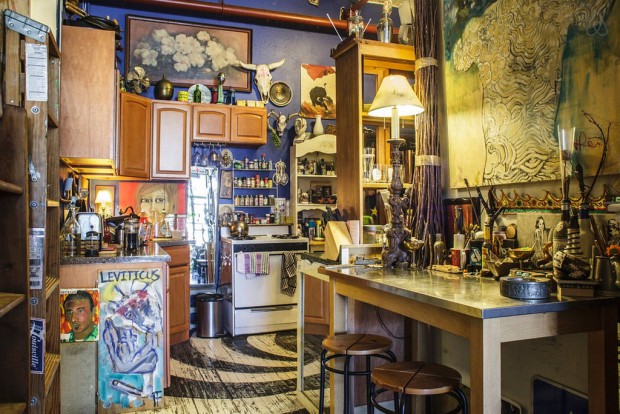 Feel right at home in one of the city's artistic communities. This loft is much like an art gallery with quirks and antiquities in every corner. Oh, and watch out for the resident "cat who thinks he's a dog." You wouldn't want a single New York minute to pass you by here.
WILTSHIRE, UNITED KINGDOM
Farm Camp, UK (P6,289/night)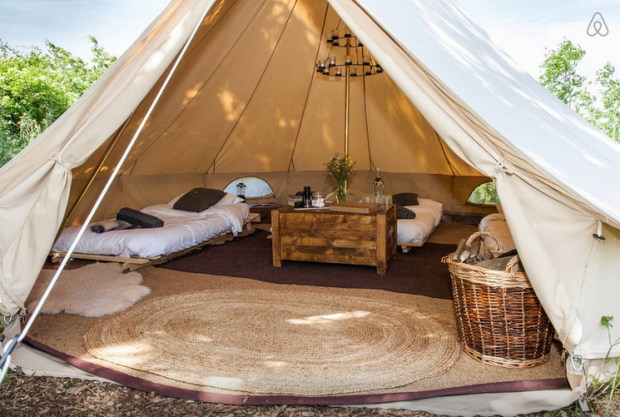 Put down your smartphone and disconnect with this unique country escape, because these bell tents, situated in a quiet woodland, are an ode to the slow life. It's like being in your own issue of Kinfolk, themed "amateur camper." (Yes, please say that in your best British accent.)
Photos courtesy of Airbnb