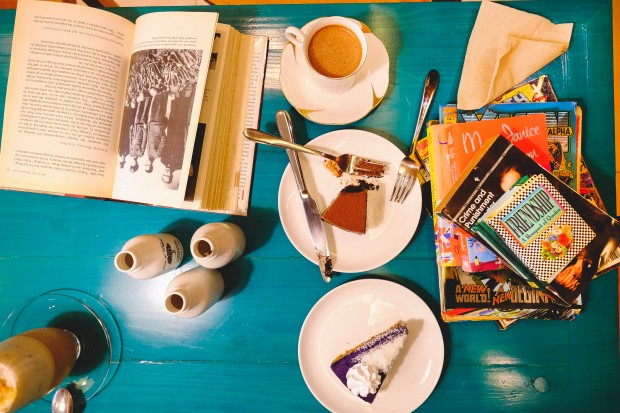 Amid the busy district of Tomas Morato sits Tweedle Book Café, both an unusual, yet much-needed spot for those who want to get away from all the noise the city brings.
The café is a bookworm's dream library, with a selection ranging from graphic novels to literary classics. Clocks on the wall indicate the time in fictional places like Whoville, Berbanya, Rivendell, and Paradiso to note that this is a place for a literary escape. Friends can come as they please to either enjoy each other's silence or talk about their favorite books while sipping and munching on the café's delicious offerings.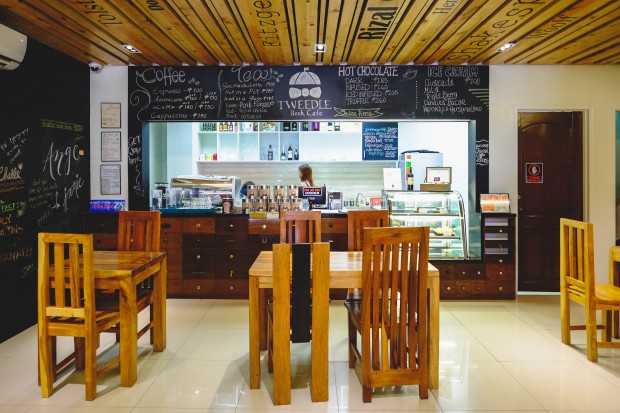 Like their books, their food choices are varied enough to suit a wide range of needs and preferences. Their Wagyu Kimcheese Burger is made with a soft, juicy wagyu beef patty that serves as a rich base to heighten the sharp tang and spice of the kimchi. For those who opt to stick to what they know best,  a Filipino breakfast of longanissa with a side of red egg and tomatoes is also available.
For dessert and afternoon snacks, their Ube Cheesecake and Earl Gray Chocolate give that unique twist to reliable favorites. Literally taking a page from a Rowling novel, their Tweedle Butterbeer assures you that you're in a place that understands what it is like to lose oneself in fiction.
Tweedle Book Café is located at 106B Sct. Gandia St, Diliman, Quezon City, Metro Manila.
Source: Pristine L. De Leon for Northern Living, "Sweeter than Fiction," June 2015.
Photos by Sam Lim