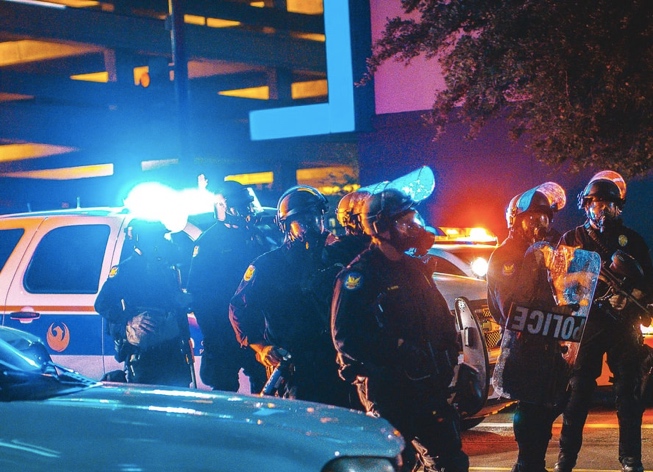 The Makati police are under investigation  by the Commission on Human Rights (CHR) after receiving harassment reports from trans women via "Oplan X-Men." (As of Feb. 17, two officers—patrol Timmy Paez and Police Corporal Juliet Atal—have been relieved from service after "profiling" a trans woman in a viral video.) 
According to Inquirer.net, "Oplan X-men" is the Makati Police's alleged profiling of trans women, saving them from potential "exploitation and human trafficking."
Recently, the CHR's raised awareness for this initiative after they received a copy of a video showing a law enforcer inviting an unidentified trans woman to their police station. CHR advised the public to be cautious about these incidents as it may end in warrantless arrests.
One concerned citizen shared his insight on Twitter stating that the "X-men" in the initiative's name implies that trans women are "former men," which isn't the case.
Naming your operations "Oplan X-Men" targeting TRANS WOMEN sex workers in Makati is not only misguided, it is also transphobic @pnppio.

Trans women are not former men. They are women assigned male at birth because of genitalia. Trans women are women. Sex work is work.

— Vince 🏳️‍🌈🌹 #VaccinesWork (@vinceliban) February 17, 2020
He also stressed how it was wrong of the police to target sex workers when they should be protected from harassment and abuse.
How do you 'save' sex workers?

Decriminalize sex work. Provide services to protect their sexual health. Save them from harassment and abuse. Save them from sexually transmitted infections.

GANOIN @pnppio

— Vince 🏳️‍🌈🌹 #VaccinesWork (@vinceliban) February 17, 2020
There are so many instances where society lets misogyny and transphobia prevail when talking about trans women. We stand with CHR spokesperson Jacqueline De Guia's sentiments that it's high time for the SOGIE Equality bill to be passed. The said bill aims to protect members of the LGBTQ+ from discrimination (penalizing also those who will discriminate them)—allowing for more safe spaces for them. It will also push for equal rights for everyone.
Photo courtesy of Unsplash
Follow Preen on Facebook, Instagram, Twitter, YouTube, and Viber
Related Stories:
Dwyane Wade and Gabrielle Union are proud parents of their trans daughter
Our expectations for Marvel's first transgender character
Good news: Marvel will finally have a transgender character
Meet the country's first trans woman flight attendants