Orange is the new black, at least according to the Hermès devotees who've stacked their closets with the French label's orange boxes. 
Now the luxury house, who debuted their cosmetic line last night at Rustan's Makati, included the signature color in their lipstick range. According to Hermès, "Orange Boîte is the dynamic color of the house's signature box, since 1942." The lipstick is clearly a nod to the Pavolvian response of Hermès addicts when encountering the brand's packaging. Each lipstick comes in a miniature version of the famous orange box.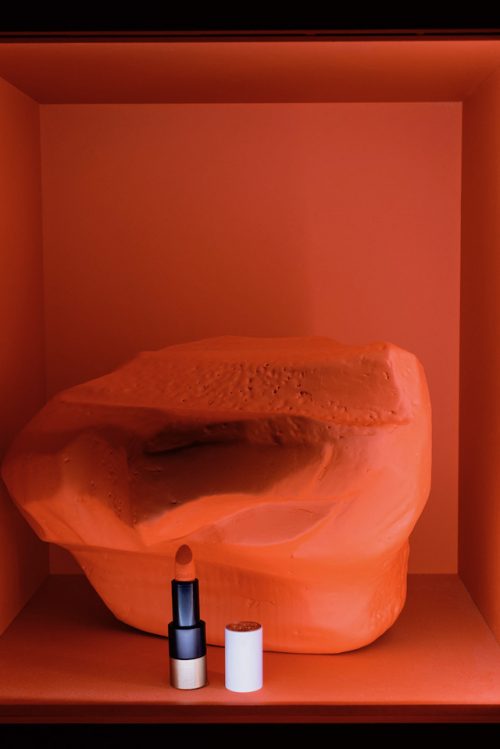 The lipstick line has 24 colors, 10 matte and 14 satin finishes, and comes in a reusable metal case in "lacquered, brushed and polished metal in black, white or permabrass gold." Inspired by the house's Doblis and Box leathers, Hermès Beauty creative director Jérôme Touron wanted to "deposit color in a single stroke." "Materials carry color. They give it strength and its subtlety. They give it a particular finish. At Hermès, colors travel. They are reinvented from one material to another," says Touron.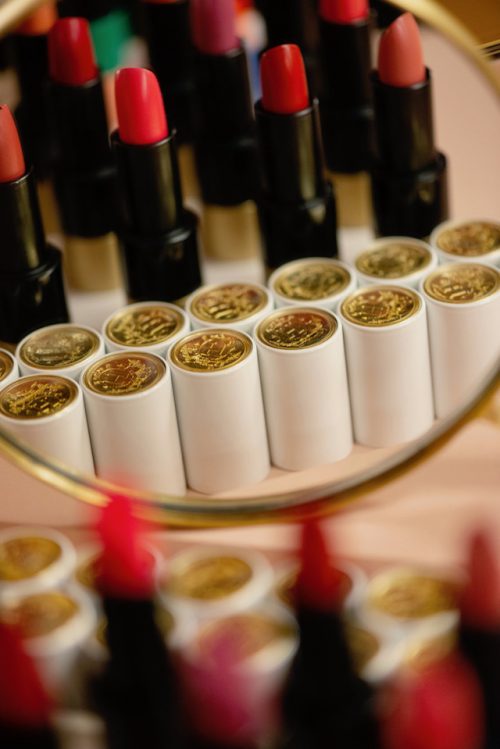 The collection includes Universal Lip Pencil, Lip Care Balm, Poppy Lip Shine and a Lip Brush. 
The lipstick retails for P3,600, while the plastic-free refill is P2,200. A limited-edition collection of colors—Rose Inout (a sweet pink), Violet Insense (a rich violet) and Corail Fou (a bright Malibu pink)—retails for P3,900.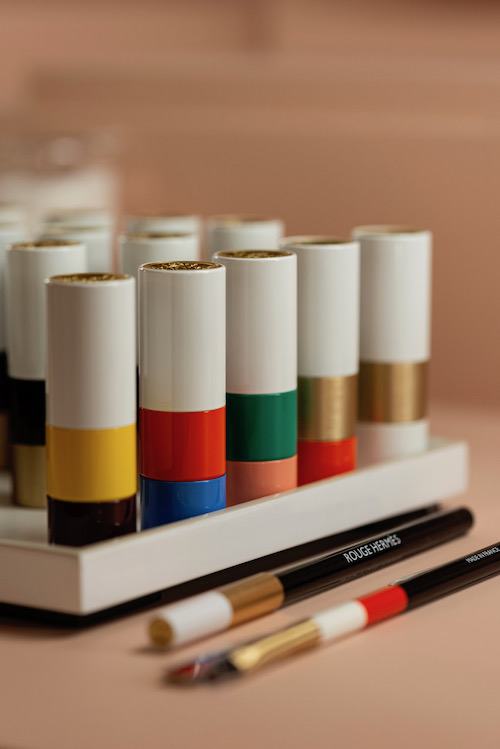 Hermès announced that they will debut a new line of cosmetics "to be revealed every six months from September 2020, until a complete line of makeup is created." 
The lipsticks are sold exclusively at Rustan's Makati.
Photos courtesy of Martin Bruno and Ilaria Orsini for Hermès
Follow Preen on Facebook, Instagram, Twitter, YouTube, and Viber