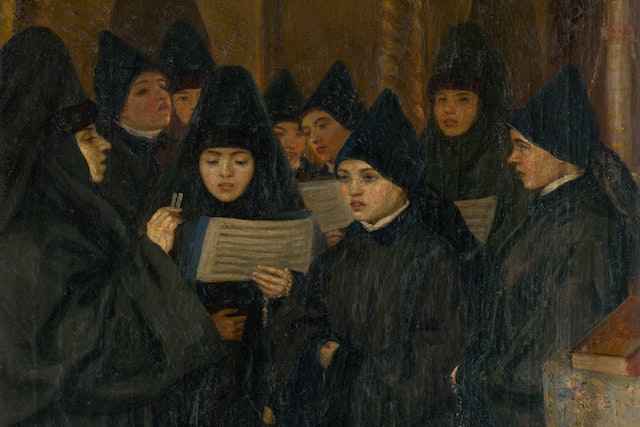 Besides being a time for solemn prayer and fasting, Holy Week is where Christians give up at least one luxury in honor of the time Jesus Christ was in the desert for 40 days straight refusing the Devil's temptations. During Holy Week, some people would give up comfort by sleeping on the floor instead of their beds and some would even walk around barefoot. You know what I gave up? 
Bread. 
You might be wondering what else I chose to give up but that's literally it. I mean, it might not be as good as that lady who gave up her entire bed, but if you knew how much I loved bread—you'd understand (plus, I have a bad back so sleeping on the floor might not be a good idea). 
Generally speaking, you're not supposed to have fun around this season since this week is meant to focus on the events leading up to the death and resurrection of Jesus; instead of having fun we're supposed to be actively avoiding it. In that regard, we've got you covered—we've compiled a list of literally the worst religious feminist movies we could find.
Actually, no they aren't. These are pretty good movies, just that they might not be as religious as your priest or pastor would like. But, I mean, it should be okay to watch these films since they do have at least a tangential religious aspect to them—right?  
No? Okay. Maybe for now you can add these to your watch list and watch when Lent is over then.
Miss Bulalacao (2015) 
A small rural community is thrown into chaos when a drag princess is abducted and impregnated by aliens. Rumors of this being an immaculate conception bring the princess prestige in the religious barrio.
Himala (1982) 
The notions of faith and miracles is challenged when a small town believing themselves cursed elevate one of their own to a position of sanctity, a young lady claiming a connection with the Blessed Virgin Mary.
Sister Act (1992) 
A lounge singer-turned-witness protection beneficiary is given refuge at a failing Catholic convent and helps reinvigorate the community.
This is no time for judgment. 
The Passion of Joan of Arc (1928)
War veteran Joan of Arc is brought to trial for alleged heresy borne of her claiming to be driven by God to drive the English from France during the Hundred Years' War.
The Novitiate (2017)
A young girl seeking love finds herself drawn towards the path of becoming a nun, but upon entering a convent as a nun-in-training finds herself questioning her faith. The film examines the far-reaching effects of the Second Vatican Council on the church.
Photo courtesy of Unsplash
Follow Preen on Facebook, Instagram, Twitter, YouTube, and Viber
Related Stories:
Women in horror: How films in 2019 tackle inequality and #MeToo
These films will spark your love for Asian cinema
These films are committed to raising awareness on breast cancer
Some podcasts for the on-the-go film buff