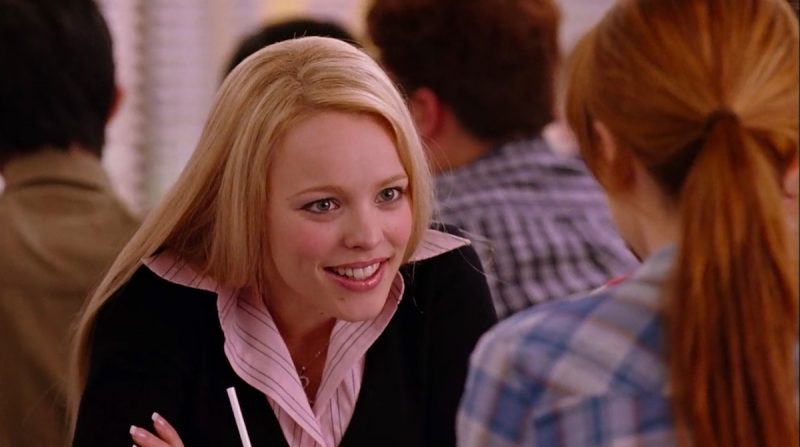 I'll manifest it into reality: "Mean Girls 2" starring the original cast and written by Tina Fey still, please.
Recently, Rachel McAdams said during fundraising livestream "Heroes of Health: COVID-19 Stream-a-thon" that "it would be fun to play Regina George later in her life and see where life took her." She joined Lindsay Lohan's longstanding call to film the sequel to the cult classic teen flick (she's repeated it many times over the years), who reiterated that point in an interview on "Lights Out with David Spade," saying, "I think I was hanging on to [Mean Girls] for a really long idea. I wanted to come back with a Mean Girls 2 with the same cast, work with Tina [Fey], and the whole crew again, and [Mean Girls director] Mark Waters. That was really what I wanted; I was excited to do that. But that's all in their hands, really."
? l Rachel talks about #TheNotebook and #MeanGirls and how she never expected they would become part of pop culture during LHSF Canada's fundraiser for front line workers of COVID-19. Donate https://t.co/pksGMk80IF #rachelmcadams #heroesofhealth pic.twitter.com/vy5BCow6kT

— Rachel McAdams [RMO] (@rachelmonline) April 18, 2020
Before anyone points out that there is a "Mean Girls 2" movie—No. The 2011 made for TV movie with none of the original cast (save for the principal, and who cares, really) and had neither Tina Fey writing and producing it nor Waters directing shouldn't ever go down in history as an actual "Mean Girls" sequel. It has nothing to do with the film, save for having a similar storyline.
In any case, while there aren't really plans in the mix for an actual "Mean Girls" sequel, Tina Fey did announce early this year that she's working on a treatment for a movie musical "Mean Girls" based on the recent Broadway adaptation. "I'm very excited to bring 'Mean Girls' back to the big screen," she said, adding, "It's been incredibly gratifying to see how much the movie and the musical have meant to audiences. I've spent sixteen years with these characters now. They are my Marvel Universe and I love them dearly." 
Okay, okay. At some point, maybe we have to stop trying to make "Mean Girls 2" happen. But until then, I'll keep my fingers crossed.
Photo screengrab from the "Mean Girls" trailer
Follow Preen on Facebook, Instagram, Twitter, YouTube, and Viber
Related Stories:
The ultimate 'Mean Girls' quiz
Admit it, you still know these 'Mean Girls' lines by heart
Rachel McAdams is making breast pumps high-fashion
'Thank u, Next' is plastics-approved