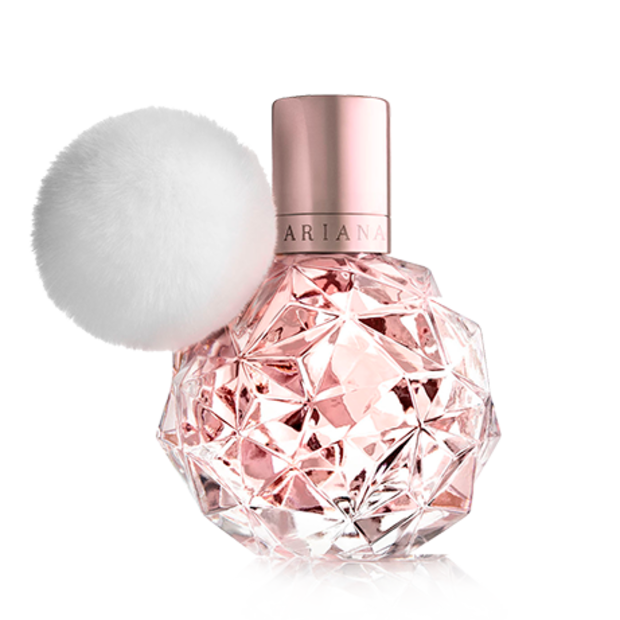 When she's not too busy licking frosted donuts, Ariana Grande also dabbles in making perfume. This September, she will drop fragrant, florally bomb of a perfume
According to her scent's website, ARI by Ariana Grande is a "luscious and sexy fragrance [that] opens with sparkling fruits and an ultra-feminine florally (sic) passionately spun with musks and woods and an addictive hint of marshmallow." Well, it's very Ariana.
But wait, marshmallows? She sure takes her sweets seriously.
The perfume comes in a pink, spiky grenade-shaped bottle, of course. The puffy white bunny tail attached to it reminds you of the star and her naughty but nice image. Hey, if she can wear cat ears, why can't Ariana's scent wear bunny tails, right?
We would have to see how this one fares considering a tanking of celebrity perfumes due to lack of prestige.
For now, we have to clue as to how it will smell like or how it will smell on her. But you can try sniffing at her concert here in Manila next month for any nuance of the scent.
[
Fashionista
]
Photos courtesy of Fashionista