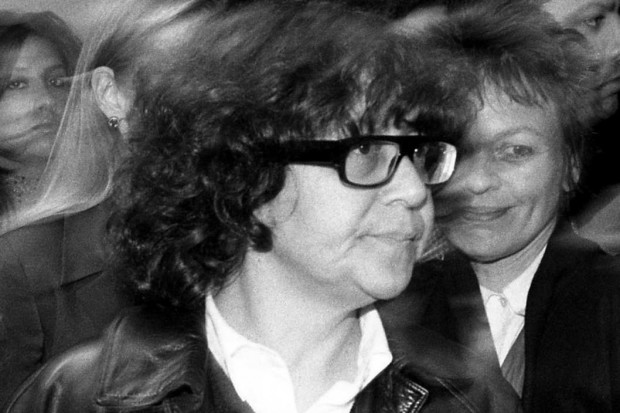 WWD reports that Ingrid Sischy, former editor in chief of Interview and Artforum, and international editor of the Italian, French, and Spanish editions of Vanity Fair, succumbed to breast cancer last Saturday at the Memorial Sloan Kettering Cancer Center in New York.
A great friend to many who moved in the worlds of art, fashion, and media, the weekly fashion publication published a eulogy on its website by gathering quotes from some of those dearest to her, such as Ralph Lauren, Donatella Versace, Michael Kors, Diane von Furstenburg, and Donna Karan.
She first made her mark in publishing by joining Artforum in 1980, when she was 27, up until 1988. She moved on to become an art and photography critic at The New Yorker until 1996 where she profiled the like of Robert Mapplethorpe, Alexander McQueen, and Azzedine Alaïa. In 1989, she became the editor in chief of Interview magazine.
"Ingrid's Interview was everything I love in a magazine—clever, irreverent, surprising. And fun," Interview's current editor in chief Keith Pollack, tells WWD. "When I got the job, I inherited an office filled with back issues, which I've spent many days poring over…She took such risks. We certainly do our own thing, but Ingrid's Interview most definitely embodies a spirit that we still try to honor. She'll never not be with us."
She stepped down from Interview in 2008 when her partner of 25 years Sandy Brant sold her 50-percent stake of Brant Communications, which owns Interview. In his tribute to Inrgrid, Vanity Fair editor in chief Graydon Carter writes of their relationship, "In the beginning they were editor and publisher of Interview magazine. Over the years their relationship became more personal, and once together, they became inseparable." Ingrid and Sandy were married in their last couple of years together.
After Interview, Ingrid and Sandy became the international editors of Vanity Fair in Italy, France, and Spain. "She was plugged into the worlds of Hollywood, art and fashion like nobody else and conveyed these glamorous realms to our readers. She was a fearless journalist who combined curiosity, toughness and humanity in her reporting and always got the best story…There was nobody else like her and there never will be," Jonathan Newhouse, chairman and chief executive officer of Condé Nast International, recounts to WWD.
Ingrid is survived by her wife Sandy, her mother Claire, and her brother David Sischy.
Photo courtesy of Vulture