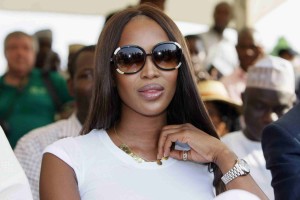 If you thought you had a bad Friday, ask Naomi Campbell about hers.
The English model was convicted of assault by a Sicilian court after scratching paparazzo Gaetano di Giovanni's eye with her purse in August 2009. Reports say that she will be serving a six-month suspended prison sentence.
The incident dates back to a time when the photographer snapped photos of then-couple Naomi and Russian billionaire Vladimir Doronin. Coming from St. Tropez, they just stepped out of their yacht to come and visit the local town in the Sicilian island of Lipari.
Gaetano took photos as Naomi strutted through narrow streets, where she, in turn, hit him back with a purse, scratching and bruising his eye in the process. The photographer sought medical treatment and took three days to recover.
Back in 2013, Naomi only had to pay damages. The paparazzo had previously withdrawn his complaint, until prosecutor Francesco Massara thought it fit to go ahead for the sake of public interest due to more pressing charges against her.
Since 2002,the model had faced occasional legal troubles due to her quick temper. Naomi has been arrested and sued for different acts of violence and abuse, including assaulting police officers in 2008, and throwing her phone at her personal assistant and maid on different occasions.
[
The Telegraph
]
Photo courtesy of The Place