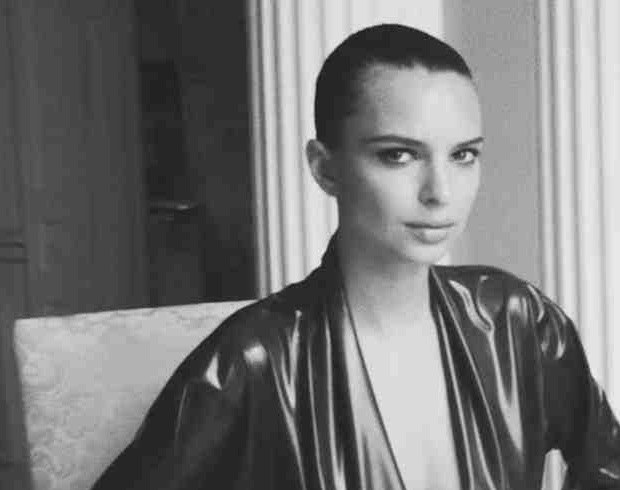 The model-turned-actress stars in a double cover issue of British GQ.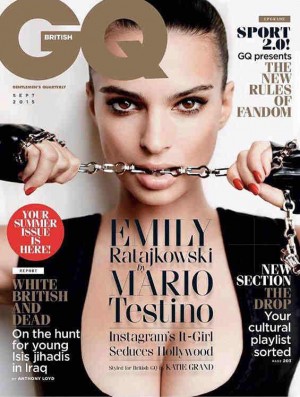 Photographed by Mario Testino and styled by Katie Grand, the "Blurred Lines" star displays some serious oral fixation as she has a chain between her lips in the first cover, and a tube of Charlotte Tilbury lipstick in the other.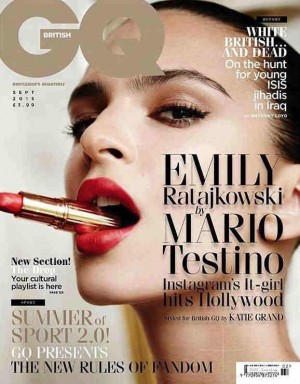 Dubbed as "Instagram's It Girl," Emily talks about the issues surrounding that controversial Robin Thicke song, her stolen "The Fappening," and an outrageous stand on drugs: "My grandfather, who just died at 102, believed that literally every single drug should be legalized and they should just deal with it. And honestly, I don't disagree," Emily shares.
Along with the cover release is an exclusive short film also by Mario Testino.
Emily stars in We Are Your Friends, a film set for release in the US later on this month, opposite Zac Efron. Prior to this film, she had previously appeared in the Oscar-nominated Gone Girl as Andie Hardy, the mistress of Ben Affleck's character in the film.
[
British GQ
]
Photo courtesy of GQ