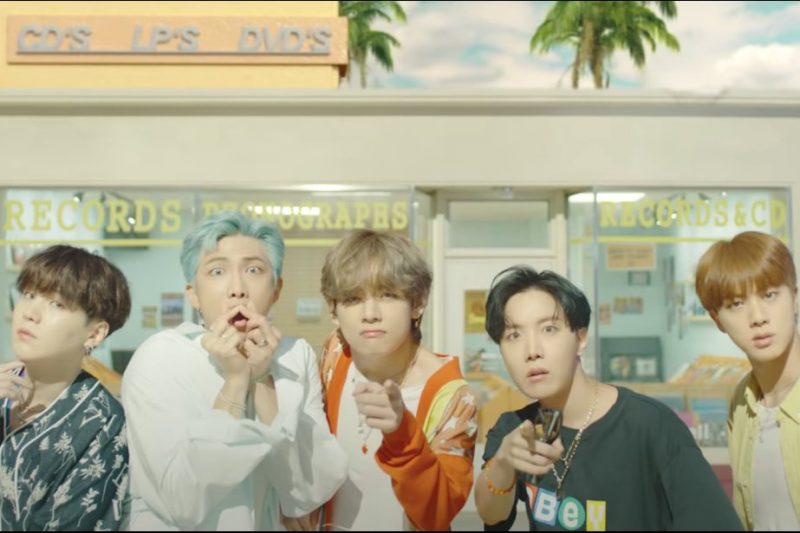 Renowned author and proud BTS stan Paulo Coelho has spoken and he wants you to stream their music videos.
To all those who are always criticizing @BTS_twt , the most important band in the world:
please watch a few videos: I am sure you gonna change your mind.

— Paulo Coelho (@paulocoelho) August 27, 2020
On Aug. 28, "The Alchemist" author tweeted a very important message to all BTS critics: "Please watch a few videos: I am sure you gonna change your mind." Coelho has long been a supporter of BTS a.k.a. the "most important band in the world" and this wasn't the first time that he publicly defended the band on Twitter.
Back in May 2019, he welcomed the boys to his home country Brazil through a tweet and wrote, "Forget the critics…they are like eunuchs in a harem—knowing how to do, but incapable of doing what they see." 
Another instance was when he once subtweeted those hating on the band in 2019 saying, "Haters are confused admirers who want to be like you," followed by another tweet with the signature ARMY purple hearts. CNN news anchor Christopher Cuomo, then, responded and said that it was the "first time he disagreed with this great writer and thinker" to which Coelho explained that the tweet was indeed about BTS. A responsible BTS stan right here.
Thank you by being so direct. But I was referring to a Korean group – @BTS_twt , that are constantly under attack by detractors, only because they are the most successful band on this planet . That's why I posted their symbol, a pink heart as part of the thread.

— Paulo Coelho (@paulocoelho) February 29, 2020

And the feeling is mutual.
BTS' Suga once said that he read "The Alchemist" and recommended it to fans in 2018. Coelho writes a lot about finding purpose and other introspective themes that resonate with a lot of ARMYs (you could find them replying to his tweets and talking about what they picked up from his books). Not only this, Coelho also previously sent the boys copies of his book "HIPPIE" in 2019 and sent them more books just last June. 
BTS just recently put out their "Dynamite" music video and its B-side version which are (as of writing) almost at 300 million views and 40 million views on YouTube, respectively. So, what are you waiting for? Stream "Dynamite"—Paulo Coehlo said so.
Screengrab from the "Dynamite" music video
Follow Preen on Facebook, Instagram, Twitter, YouTube, and Viber
Related Stories:
An ARMY's declassified guide to stanning BTS
Say hello to our new disco kings BTS in their "Dynamite" teaser
Get ready for three new groups and more BTS content this year
Meet my new Korean language teachers, BTS