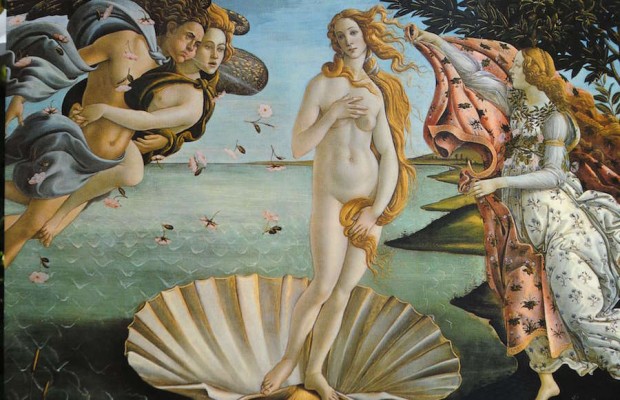 You've probably seen your share of Mercury on retrograde memes on social media, but you've probably never heard anybody curse Venus, the goddess of love, for her unfortunate timing and temperament.
However, according to the astrological calendar, Venus in retrograde started last July 31 and will continue until Sept. 6. While waiting this period out, here are a few things you should keep in mind (if you're inclined to believe in such things):
#1 Getting married or starting new relationships would be ill-advised
According to Nylon, "Venus will be especially hot-and-bothered this round since she's sitting with fiery Leo for much of her cycle, which means many of us will have a much higher appetite for attention." In other words, your personal relationships will be in flux: don't expect much more than a hot fling with new relationships, and if you're in a steady one, expect the boat to be rocked. (And if you do break up, expect to get back together once the curse has lifted.)
And if you're entertaining the thought of a shotgun wedding, beware: "Though this period can be fun and just plain trippy, most of us won't be completely in touch with our true, everyday selves, including what (and who) we value at our core." In other words, don't be drinking Venus' Kool-Aid.
#2 Don't do anything drastic with your appearance
Venus is notorious for her beauty, so proceed anything that has to do with her realm with caution. Put off that new haircut, hold off on buying that new wardrobe (which is particularly hard with all the end-of-season sales everywhere), and for the love of vanity, don't risk getting surgical enhancements—for now.
#3 Ghosts from your past will reappear
And by ghosts, we mean something even scarier: your ex. Not only that, old friends and flings will be making an appearance, too. "When someone from your past materializes during a retrograde period, likely there's some unfinished business that needs your attention before you can move forward. Many of these "coincidences" may seem karmic or even predestined, and in a way, they are—there's no moving forward without closure," Nylon reports.
All in all, the rules of the game are simple: don't make any drastic changes when it comes to your personal relationships and appearances. Oh, and your finances, too—Venus is also in charge of your monetary fortunes.
Follow these and you'll coast through this period just fine—until Mercury in retrograde starts up again on Sept. 17!
Photo credit: "The Birth of Venus" by Sandro Botticelli