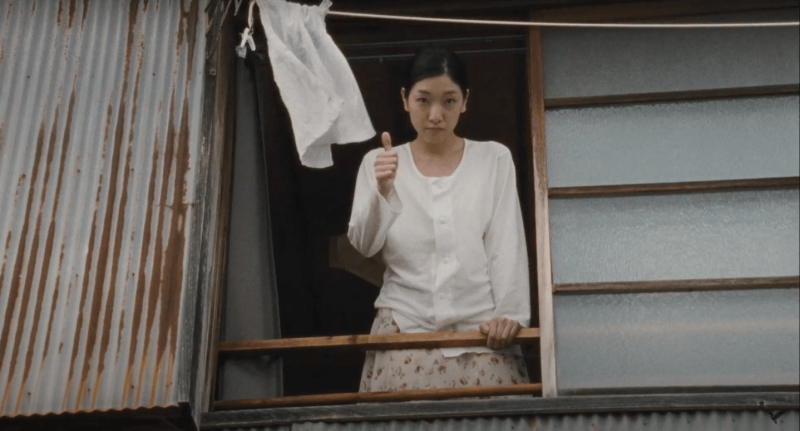 The Japan Foundation Manila is bringing back its 10-day film festival, but this time with a new name. Formerly called Eigasai, the Japanese Film Festival (JFF) will be showing 30 Japanese films for free. Due to the pandemic, the festival will be purely online. If you're interested in streaming the movies, create an account on the JFF website. Hurry, though: All the films will be available only for 24 hours after their set starting time.
Since such a wide selection can get overwhelming within a limited schedule, Preen has curated films from four genres (romance, documentary, drama and animation) to give you a taste of the best from each category.
Romance
"Little Nights, Little Love" (2019)
We were all heartbroken to hear the sad news of "Attack on Titan"'s Haruma Miura's passing this year. One of his last movies is "Little Nights, Little Love," a story about  27-year-old Japanese market researcher, Sato (Haruma Miura), waiting for his big romance. One day he gives a survey questionnaire to a woman with "shampoo" written on her hand, and wonders if it is fate. The film discusses destiny and the weight of meanings that people put on things and rituals when it comes to determining their happiness. The film is based on "Eine Kleine Nachtmusik," a novel by Kotaro Isaka. It will be shown on Nov. 24 at 7pm, and on Nov. 29 at 5 p.m.
"Our 30-Minute Sessions" (2020)
One of JFF's most recently released films in its roster, "Our 30-Minute Sessions" is a teen musical with fresh young actors. It centers on the life of Sota Kobata, a timid university student who picks up a cassette tape left by musician Aki Miyata, who died a year ago. The two switch bodies for 30 minutes every time Sota plays the cassette, which allows Aki to meet his girlfriend and his batchmates. Catch "Our 30-Minute Sessions" on Nov. 27, 9 p.m.
Documentary
"Tsukiji Wonderland" (2016)
Tsukiji fish market is on every other tourist's travel itinerary in Japan. It's a go-to destination for foodies interested in fresh Japanese seafood and those who just want to explore the famous Japanese market. And while travel restrictions are still up because of the pandemic, the documentary might be able to replace the experience of walking along the shopping center. "Tsukiji Wonderland" highlights the experiences of the professionals behind Tsukiji Fish Market who have made the place flourish into the "Food Town" we know today. Watch "Tsukiji Wonderland" on Nov. 25 at 7 p.m. and Nov. 29 at 1 p.m.
"Toro-san in Goto" (2016)
"Tora-san in Goto" is a documentary that was 22 years in the making. First filmed in 1993, the documentary follows the life of Inuzuka Torao, known as "Tora of Goto," who runs an udon noodle business with his seven children at Goto Archipelago in Nagasaki Prefecture. The film is a heartwarming tearjerker, documenting the tender growth of the family for the past 22 years. "Tora-san in Goto" will be available for streaming on Nov. 27 at 3 p.m.
Drama
"Ecotherapy Getaway Holiday" (2014)

"Ecotherapy Getaway Holiday" is about seven elderly women who go on a trip to see a waterfall. In the middle of the tour, their tour guide suddenly vanishes, leaving the women to their own devices. The film, intentionally cast with amateur actors, is set up like a reality show, allowing the personality of each woman to shine. Aging women often become invisible in society once they reach a certain age, but the film reminds people of their importance and their own strength. "Ecotherapy Getaway Holiday" will be shown on Nov. 27 at 3 p.m.
"0.5mm" (2014) 

Actress Sakura Ando, who was in Cannes winner "Shoplifters" plays Sawa Yamagishi in "0.5mm." She works as a caretaker who loses her job and money after a controversial event. Jobless, Sawa spends a day on the street and meets a kindly old man.  Her life intersects with the lives of the elderly men she meets along the film, which allows the characters to discover intergenerational learnings from each other. The film captures the attitude of people to the aging population of Japan. 
The 194-minute film will be online on Nov. 28 starting at 1pm. 
Animation
"Li'l Spider Girl" (2012) 

What's a Japanese Film Fest without some animation? "Li'l Spider Girl" is an animated short about a shopkeeper who sells ancient books. One day, the granddaughter of his building releases a spider-demon out of a  sealed book, and the shopkeeper and the granddaughter come face-to-face with the baby arachnid girl. The two then investigate the spider's origin. "Li'l Spider Girl" will be up for streaming on Nov. 27 at 5 p.m.
"Pigtails" (2015)

Featuring beautiful and light illustrations, this animated film is a fable of hope and rebirth after a disaster. This delicate but thought-provoking film takes you to a calm house by the sea with a lone girl in pigtails who continues to hang out at a laundry as if it was a usual day. Catch "Pigtails" on Nov. 24 at 5 p.m. 
Check out the rest of the films for streaming here. 
Photo screengrabbed from "0.5mm trailer" 
Follow Preen on Facebook, Instagram, Twitter, YouTube and Viber
Related Stories:
Harry Styles, Billie Eilish and more are your dates to Gucci's upcoming film fest
We're getting a sci-fi Bogummy film this year
Martial Law films remind us to #NeverForget
5 WLW POC films to decolonize your queer watch list