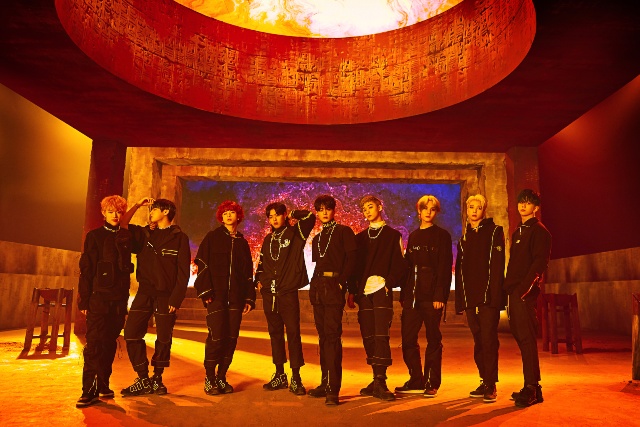 Are you (and your wallet, LOL) ready for the newest K-pop idols who will probably take over your life? MLD Entertainment, the same company that gave us Momoland, announced the debut of boy group T1419. The group consists of five Korean and four Japanese members.
The group's title track "Asurabalbalta" already has almost one million views on YouTube and its comment section shows that the nine-member group is being stanned by many. According to Sony Music, the song is about rising above chaos, and signifies the start of T1419's journey as K-pop idols. "This is the very first step into [the] T1419 universe, where they strive to realize and overcome their obstacles," according to the group's official statement.
Seeing as a good chunk of its members are Japanese, the group also made their Japan debut with the translated version of "Asurabalbalta." 
Personally, I find it very interesting to see up and coming artists (not just K-pop idols) write music that talk of things that should matter to us. Topics like struggles, self-love, chasing dreams and more are long overdue. Pair these with the artistry that these idols put into it and you get something beautiful. We're wishing T1419 all the best and hoping that their merch will be good to our pockets. 
Photo courtesy of Sony Music
Follow Preen on Facebook, Instagram, Twitter, YouTube, and Viber
Related Stories:
This is when you can catch Momoland in Manila
Momoland is in Manila and they met the Pacquiaos
Momoland wears a baro't saya in new viral music video
The next GG you should stan: JYP introduces new Japanese girl group NiziU