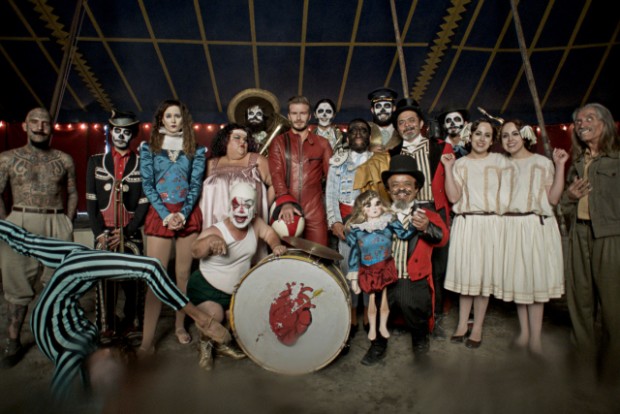 After a blink-and-you'll-miss-it cameo in Guy Ritchie's The Man From U.N.C.L.E.—seriously, though, I completely missed it—David Beckham appears interested in continuing his brief foray into acting by following it up with Outlaws, a fashion film for British brand Belstaff.
According to Vogue.co.uk, he will be directed by Geremy Jasper and appearing alongside Hollywood A-listers Harvey Keitel, Cathy Moriarty, and up-and-comer Katherine Waterson. The film will be executive produced by actress Liv Tyler who happens to be the partner of David's best friend Dave Gardner.
According to WWD, the film "follows a mysterious drifter and motorcycle stuntman who is haunted by memories of a beautiful trapeze artist—and hunted by a maniacal director seeking revenge."
"I've had a long relationship with Belstaff, and a successful one, which I've enjoyed," David tells Vogue UK. "They came to me with the idea to do a short film and the idea of working with Harvey and Katherine—it was a given that we were going to do this."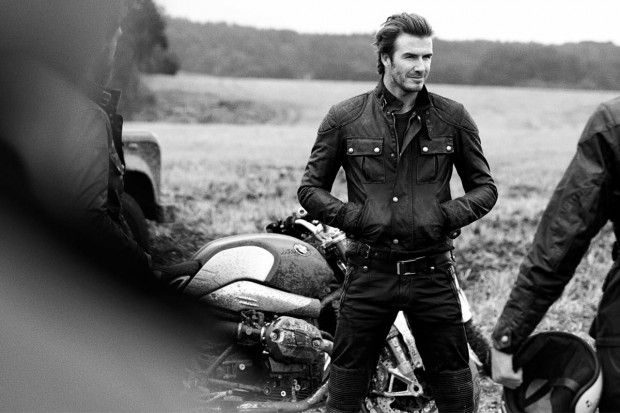 David first teamed up with Belstaff when they tapped the football star to appear in their spring/summer 2014 campaign, which was shot by Peter Lindbergh. He has since published Off Road, a coffee table book featuring the outtakes from his Belstaff campaign and designed two collections for the all-weather leather motorcycling brand.
Vogue.co.uk will release the trailer for the Outlaws on their website tomorrow, while the full-length film will premiere on Sept. 21 during Belstaff's London Fashion Week show.
Photo courtesy of WWD