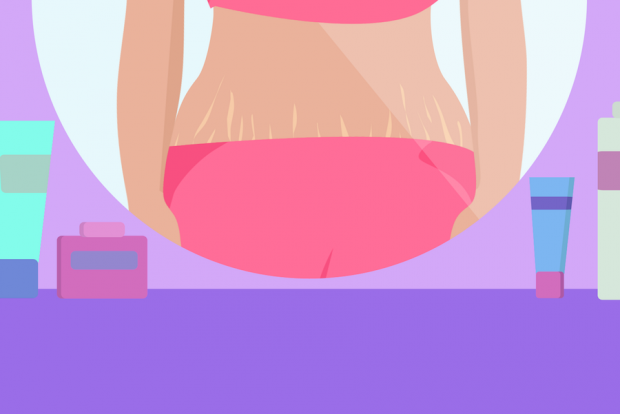 Men, it sometimes seems to me, can be divided into two camps: those that notice things like stretch marks, and those that are completely oblivious to them.
Decades ago, hanging out on a boat one weekend in Hong Kong with some crazy rich Asians and Eurasians, I got to talking with a suave young businessman with a reputation in the territory as the Italian stallion du jour, reportedly far better in bed than he ever was in business. You know the type—olive-skinned, dark-haired, toned abs, dripping with charisma but a little short on substantial conversation.
He may have fancied himself as a Gianni Agnelli wannabe, albeit without the requisite wealth, but on the whole, I thought he was an all-around nice guy. Until he spoke—no, gossiped—about one of his recent conquests, a striking, statuesque former beauty queen who had a husband and a child.
What annoyed me was not that he was carrying on an affair with her; what happens between two consenting adults was none of my business.  Nor was it the fact that he blabbed about it, even if he was among friends.  What surprised me was his total lack of discretion about—of all things—her stretch marks!
I'd caught a glimpse of my future when I saw my mother's body after four pregnancies. If my destiny was linked to her genes, then my future would be etched with stretch marks all over my tummy, white upon white, texturally stylish in principle when it comes to silk moiré or damask, but frightful when it pits skin against inelastic skin.
The only thing that could compound the embarrassment would be a lover broadcasting the state of your epidermal layers.
I thought the Italian lothario was a cad for speaking about his paramour so indiscreetly, and I felt bad for the woman whose beauty he seemed to want to discredit. It was common knowledge in Hong Kong that he'd pursued her, and it seemed tacky, now that he'd seduced her, to fixate on what he deemed to be among her physical flaws.  While it didn't appear as if they made love any other way but naked, clearly her stretch marks, whether they were as pronounced as he claimed they were, did little to dampen his ardour: their liaison lasted longer than some marriages.
But his remarks must have lodged themselves somehow into the recesses of my mind.  Perhaps subconsciously they prompted the manic application of Clarins oil on my belly during the course of my pregnancies.
Years later, as a divorced mother of two children, I was at a dinner party in Johannesburg, seated next to a rather charming South African man, moneyed, or so I was told, and, conveniently, also divorced. We could trade war stories, said the hostess, and maybe do play dates with our kids.
We were being set up, of course, and we did in fact hang out a few times with our kids, who were in school together. As attractive a catch as he was considered to be by all the women in our circle, I was, unfortunately, never attracted to him. "But what is it about him you don't like?" my bewildered girlfriends asked. "He's super eligible and you have so much in common!"
Well, the accent, for one, but I didn't admit that. As I tried to crystallize my lack of interest, it suddenly hit me.
"You know," I said, struggling for diplomacy, "he strikes me as the kind of guy who will sleep with a woman and tell everyone she has stretch marks."
"My God, B, you know what? I think you're right! He is so the type!"
Well, this friend, Celeste, what can I say? She absolutely got me.
Happily, none of my lovers have ever seemed to care about the curse of the stretch marks that the botanical sorcery of Clarins Huile Anti-Eau could never quite overpower. Either they were oblivious or nearsighted; the stretch marks never got in the way of their desires.
As for the Italian lothario, last I heard, he was living in Shanghai, squiring yet another woman, divorced this time, but with three children. For all you know, the stretch marks are really what turn him on.
B. Wiser is the author of Making Love in Spanish, a novel published earlier this year by Anvil Publishing and available in National Bookstore and Powerbooks, as well as online. When not assuming her Sasha Fierce alter-ego, she takes on the role of serious journalist and media consultant. She will be speaking at the Philippine Literary Festival which takes place from Aug. 28 to 30 at the Raffles Hotel in Makati.
For comments and questions, e-mail [email protected]
Art by Dorothy Guya