Like mother, like daughter.
Last night, our eyes lingered too long on Maureen Disini's floor-length gowns, that it took us a while to notice that Tweetie de Leon-Gonzalez's daughter Sabina was actually sashaying a piece off the collection.
That's not to say that she was forgettable. 19-year-old Sabina was dressed in a black tube number, with shoulders exposed and her long, brown hair parted simply in the middle. For somebody who doesn't model full-time (or at all), she did well to blend in like a pro.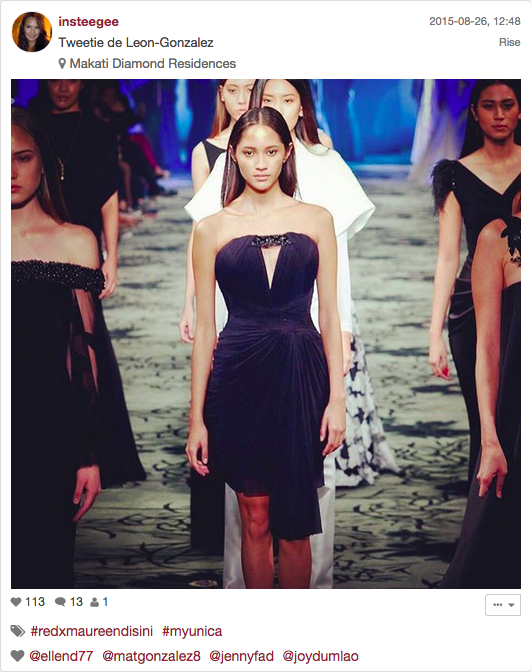 Guests were quicker to notice her, though. Designer Rhett Eala snapped the moment, and took his admiration to Facebook.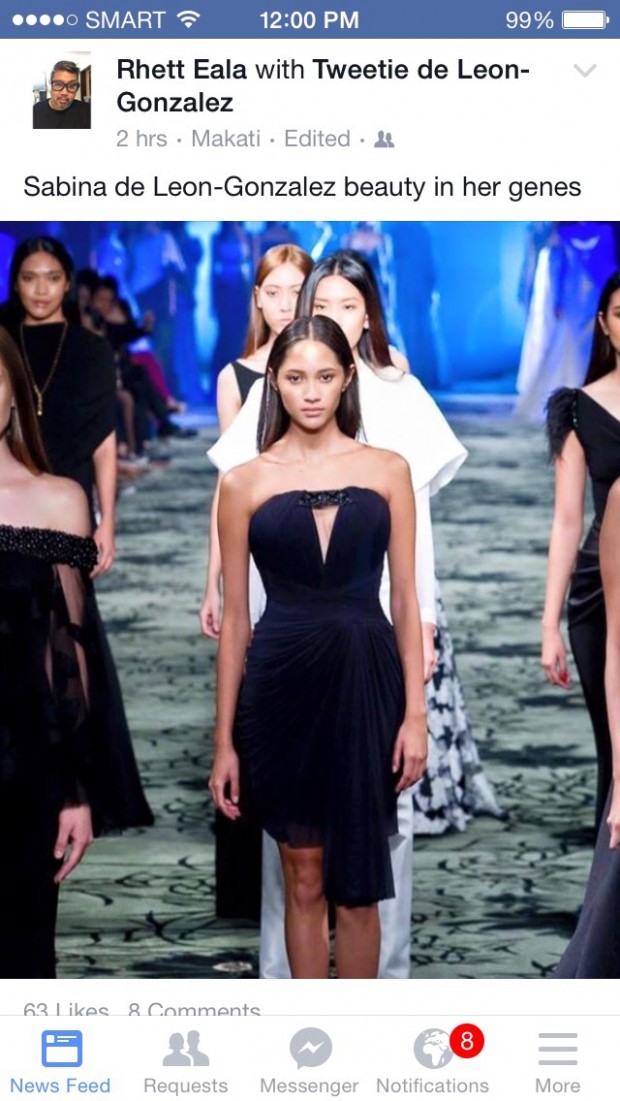 Rhett adds that she has always been his muse. "She looked fresh and stunning. Her body is amazing. [She has] perfect shoulders. Her walk [is] all her own, [it's] so natural." 
Others like writer and entrepreneur Leah Puyat and Maureen herself 
have expressed similar praises.
Designer Jojie Lloren did not recognize her. Instead, he totally thought it was the return of supermodel Grace Tagle-Arigo, who was also walking in the same show. "I must say it's a case of 'like mother, like daughter.' She looked very well and professiona
l." 
However, some aren't even surprised since they pleasantly expected the similarities. After all, where else would Sabina get her effortless grace from?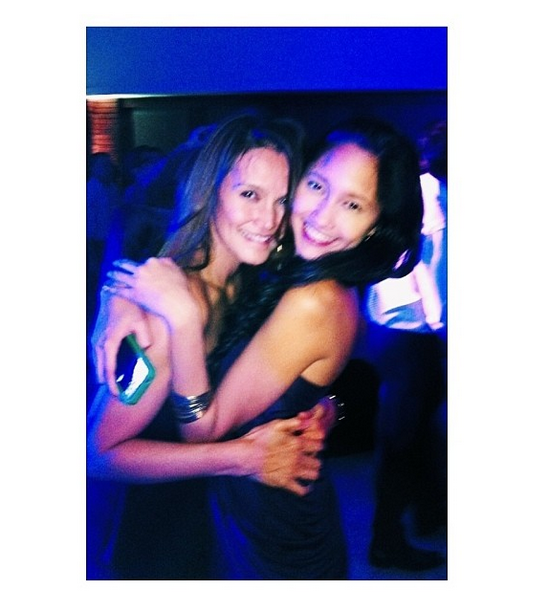 Photo courtesy of Tweetie de Leon-Gonzalez's Instagram