You will never meet anyone quite like Lukresia. There is something both audacious and otherworldly about the Cebu-based model and designer's style—which is avant-garde and vaguely Mugler-esque—and the way they carry themselves. Going through Lukresia's feed is like watching a rare talent you can't believe is still here. 
My favorite photo of Lukresia from their social feed is of them inside a public bus. It's an evocative picture—a skimpy, banana leaf bikini top and beads over a thin black headscarf all in the middle of a commuting milieu. It looks reckless, dynamic, and spunky, as if their very presence is able to queer up and elevate spaces. It's fashion but radical and Filipino. That online moniker @thirdworldbb then? Spot on.
We talked to Lukresia about Cebu's fashion scene, reclaiming "bayot" and "boang," and taking their rightful place in fashion.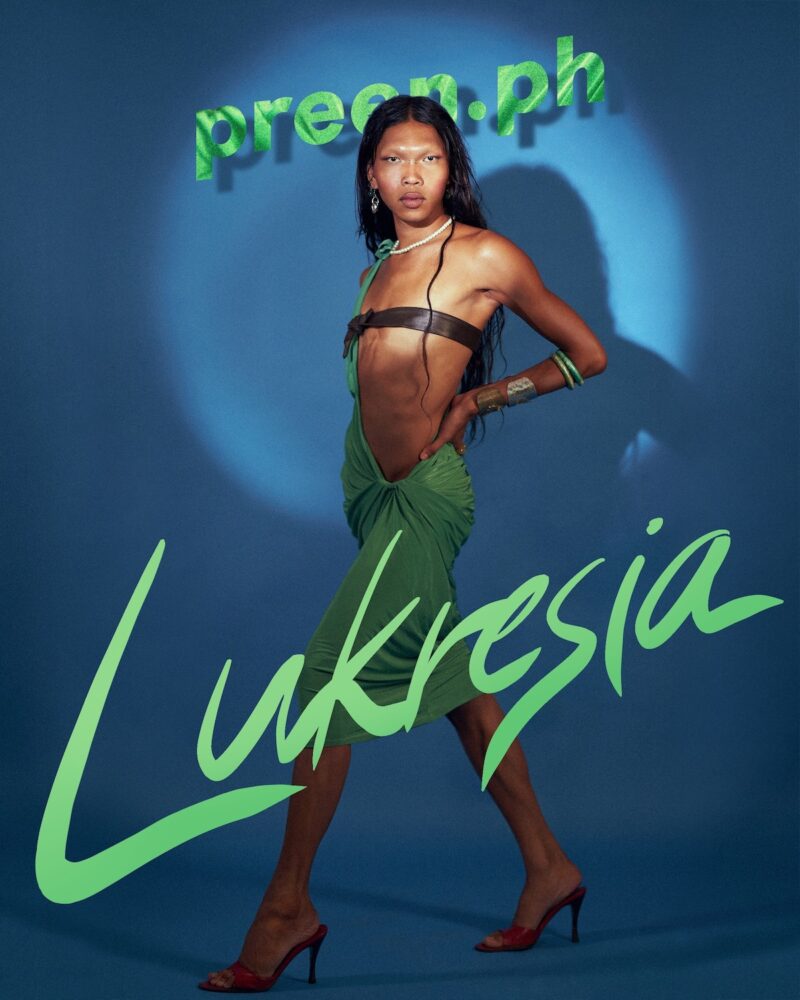 The bb in thirdworldbb is from bayot boang. Why did you choose to reclaim that?
[Bayot] is generally how one would describe a queer person in Bisaya. Although it is dynamic, it has unfortunately become a slur used mostly by cis people to project prejudice. [But] when we say it among queer people, it is empowering. I had it tattooed to try to reclaim the beauty in the word. For boang, which literally means eccentric or crazy, I am one. 
[But] these are [only] words and labels and we barely need them. I got it on my skin as a personal decision to remind myself of my worth and I refuse to have "love yourself" tattooed on me.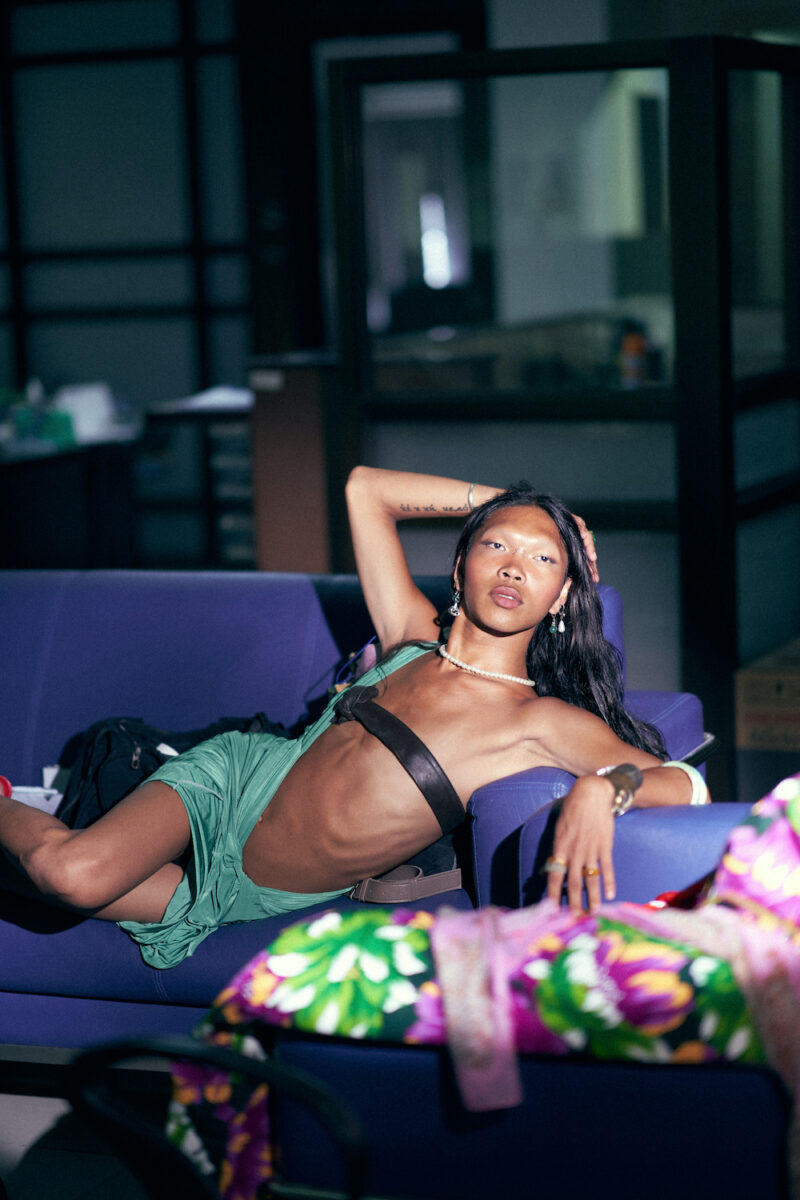 Do you have any thoughts on how queerness intersects with fashion, especially now that there are more calls for fashion to be more intersectional?
Fashion and queerness are symbiotic. We run fashion. Without us, fashion would be bland. Can you imagine? That's a bold statement, but I live by it. [But] there is a thing about tokenizing queer people. My wish is for us to be genuinely appreciated.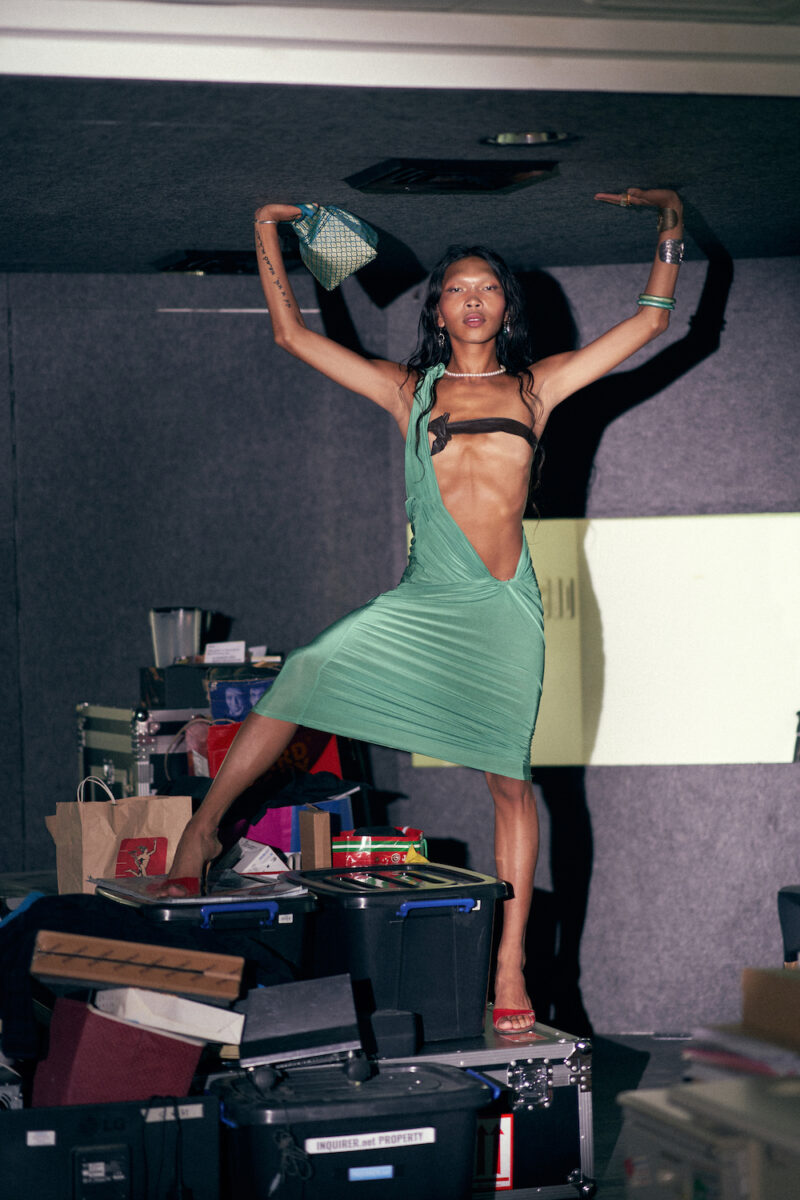 How did you get into fashion? When did you know that you wanted to be a designer and a model?
FashionTV at 5 a.m. before school [when I was in high school]. I was already into sketching and mimicking how models would walk, but at [that] point I still [hadn't] thought of this as my passion. [It was] only when I was in college studying restaurant management that I wondered why I was there and [I realized] that I needed to be somewhere else—and now the bitch is here. 
What's the Cebu fashion scene like?
I would just describe it as still, you know, like… water.
I am fashion. The world needs to see me. I will go global with our backyard with me.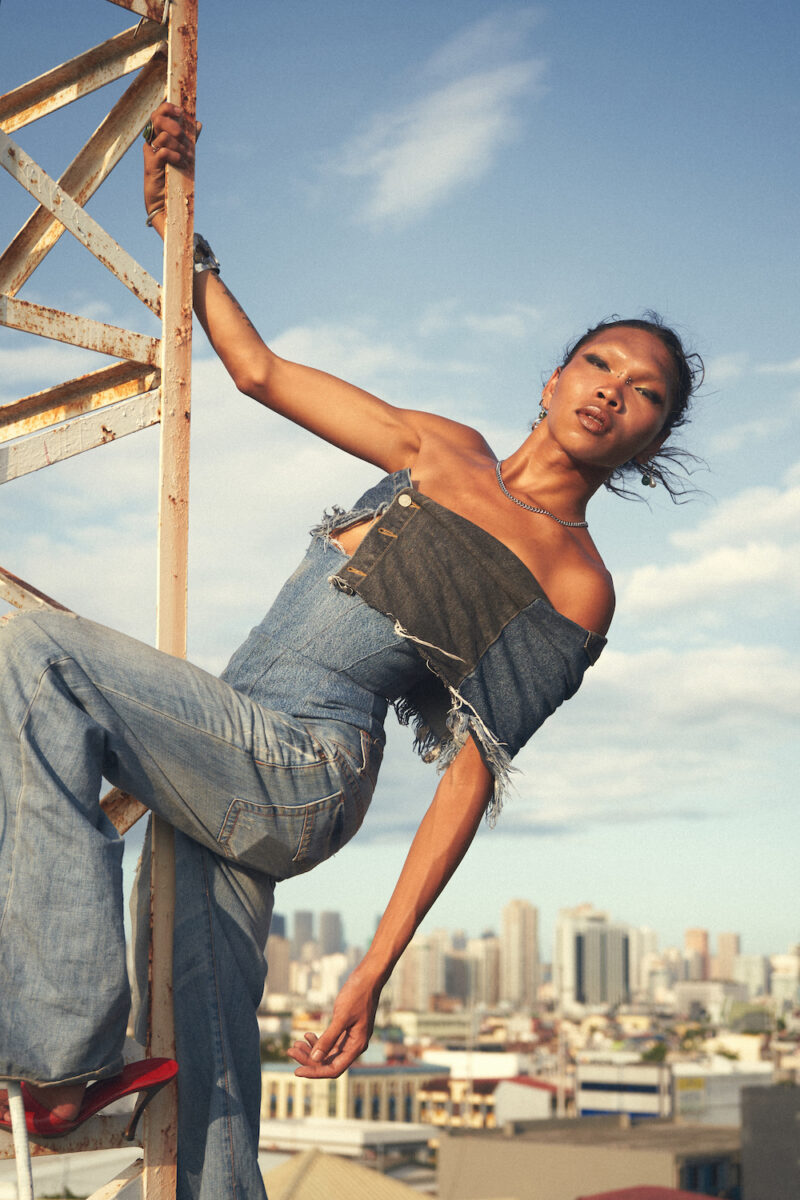 Some of my favorite sets from you are where you're out in public living your best life, disrupting the people around you, like in your street photos or that set where you're posing inside a bus. However, I'd assume that not everyone is as receptive to seeing someone so confidently different and that does feel like it has the potential to put you in an unsafe or dangerous situation. How do you navigate that?
For the longest time I kept myself within the walls of our household. I didn't have the confidence to even wear shirts without sleeves as I was too insecure about my arms being broad and the list goes on.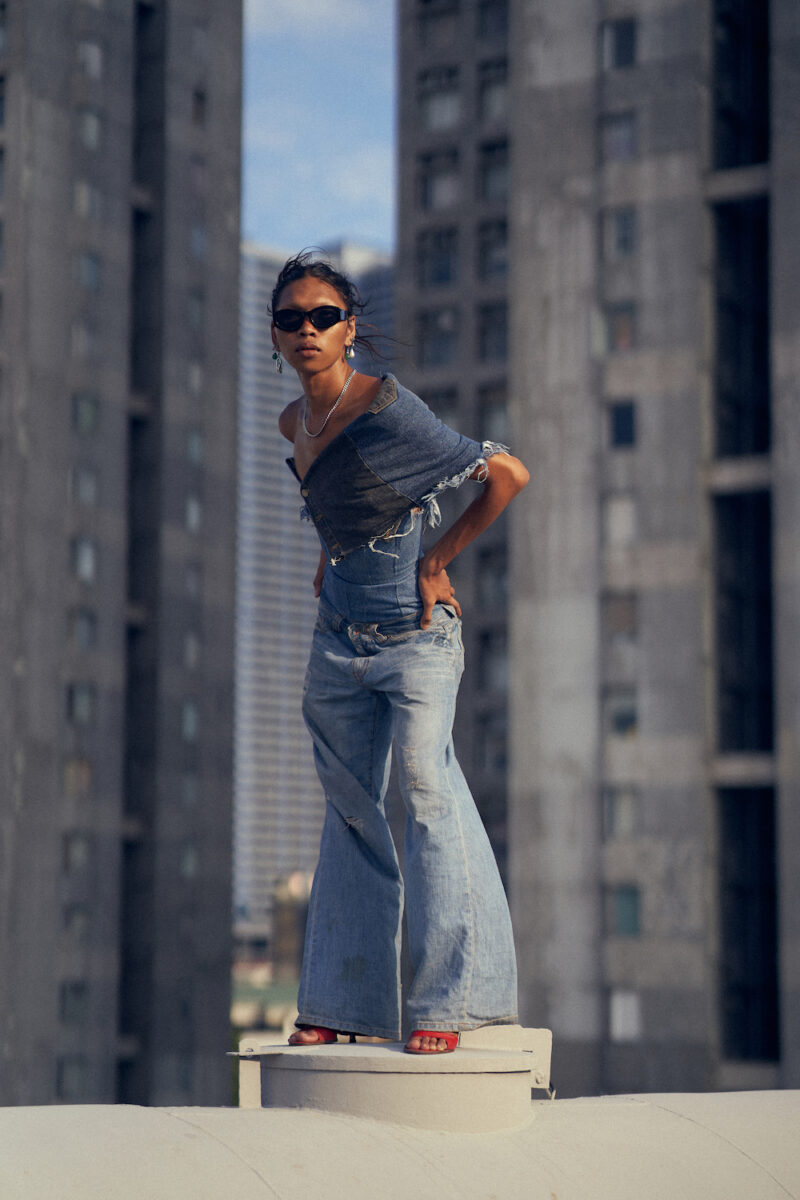 I couldn't point out exactly when I developed my confidence, but I'm happy I did. It greatly helps if you surround yourself with people who are genuinely appreciative of what you do. 
My friends in Cebu don't relate with my work. Most of them work for corporate. They don't understand what and why I do what I do but they love seeing me do my sh*t. It is a different dynamic when I see my friends over in Manila. They get it, they just do. I'm grateful that I get to experience and share this divergence because although [my circles] differ, the love is there. When you know you are appreciated, that's when fear of outside judgment gets erased.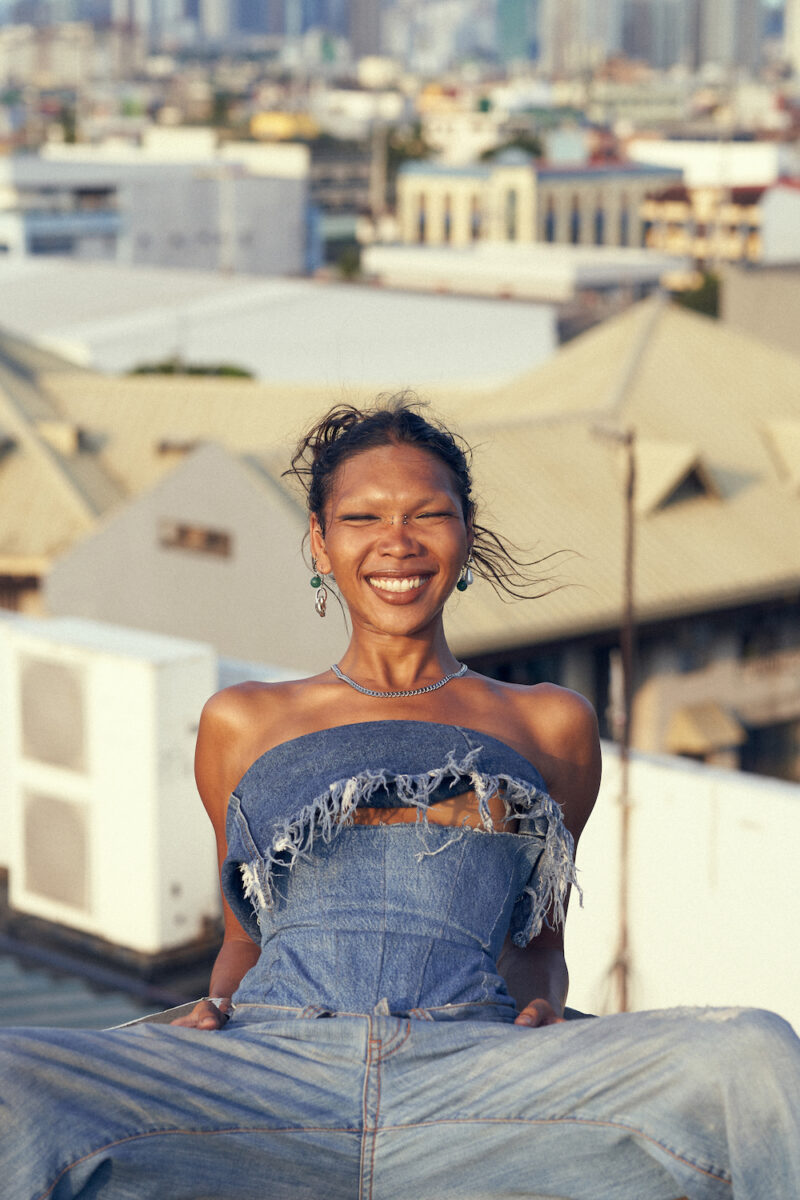 What's in store for Lukresia? Do you have any plans to walk runways abroad?
Of course! That's always been the goal. I did not tune into FashionTV at 14 years old for me not to actually be there. I have to be there. I am fashion. The world needs to see me. I will go global with our backyard with me.  It is the only way and it's on its way. It's what we deserve.
Photos by Neal Alday
Clothes by Lukresia
Follow Preen on Facebook, Instagram, Twitter, TikTok, YouTube, and Viber