You've heard of "The Sandman," the graphic novel about Morpheus, the king of dreams. It's one of Neil Gaiman's most enduring works—as well as one of his earliest, written when he was a relative newcomer at 26 in 1989. It's many people's first entry into comics, and it's claimed as fans even people who aren't generally into comics. 
(I am, admittedly, one of them. For the general assembly meeting of my college's feminist org, which never really took off, I dressed as Delight-turned-Delirium. There are no photos of this, thank god.)
It's such a beloved piece of work, with characters that so many fans are protective of, that it was easy to at least be a little bit wary of the news that it was getting a series adaptation. Television adaptations don't have the best track records! Heck, "The Sandman" adaptations don't have the best track records. But even as a long-time fan who read it at 14 and so of course was very defensive of the work, I ended up really enjoying it and saw how much care was put into making it.
One thing that made it stick was that Gaiman himself was part of it. Recalling the pitch that Warner Bros. gave to Netflix, he said, "The one thing this has that no other adaptation of 'The Sandman' has had over the last three decades is this has Neil."
"To be honest, I don't think this adaptation could've happened if I hadn't done 'Good Omens.' And in some ways perhaps if I hadn't not done 'American Gods' and watched 'American Gods' happening at a distance—sometimes being brilliant, sometimes like watching a slow-motion car crash you are powerless to do anything about because you are on the side of the road just watching the car heading to the wall."
One morning, over Zoom, Gaiman talked to me and other members of the press about the show. 
Casting the roles
Death is one of the most popular "The Sandman" characters. She's arguably the most popular, even more than Dream, the main character. She is the prototype for the perky goth girl; she's the blueprint. The panel of her saying "Peachy Keen!" is one of the comic's most iconic imagery, gracing the dashboards and timelines of many a goth girl. (Don't look at me.)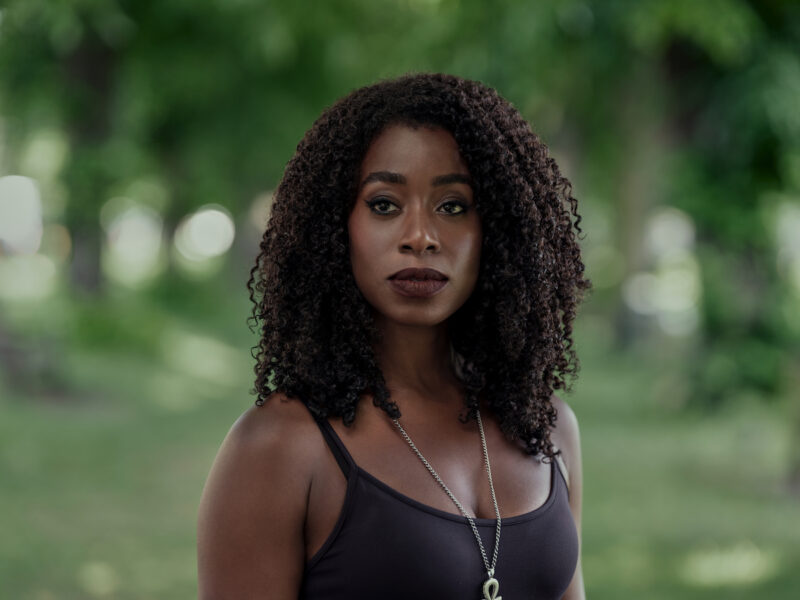 So when Kirby Howell-Baptiste was announced as Death, the backlash came like clockwork. Many people came out of the woodwork to take umbrage at the fact that Death, pale as a sheet, was now played by a Black actress. This is despite the fact that the Endless, as cosmic beings that precede us, canonically do not have a human race and can take on any form—Dream himself is shown as a Black man—and Death has been portrayed as a Black woman before in the spin-off comics series "The Dreaming: Waking Hours." But even if it wasn't backed up by the canon, it shouldn't have mattered.
"People were like, 'It was brave of you to cast a Black woman as Death.' I'm like, 'No, it really wasn't for us,'" Gaiman said. "We have auditions that you haven't seen, where I have seen 700 different women reading the part of Death. And I've seen supermodels, and I've seen women of all ethnicities reading that part, and I know that the only one of them who said, 'You're the sorriest excuse for an anthropomorphic personification on this and every other plane,' and made me believe that line was Kirby Howell-Baptiste."
"She got the part because I believe she's Death and Dream's big sister. I believe she loves him and isn't going to take any shit from him and I really like to meet her the day I get hit by a car crossing the road. If that happens to me, I want her there saying, 'You really should've looked both ways crossing the street,' because her performance was that good."
For Gaiman, it was about her talent more than anything else. "From my perspective, that's not brave, that's not even going 'rah rah rah diversity,' that's just going, 'Who is the best person for this job? You are. Great,'" he said.
The backlash was predictable and unfair. It's unfair because Death canonically doesn't have a race and Howell-Baptiste has shown off her acting chops before. When her casting was announced, I knew she'd do well as Death because I've seen "The Good Place" and I've seen her play a witty, whip-smart character who knew how to poke fun at the protagonist in a charming way before. She was in "Killing Eve"! Why not give her a chance?
And it's predictable because when a Black actor is casted as a beloved character that's white—or the fans perceive as white—it always ends up with people stirring the flame. When Amandla Stenberg was cast in the 2012 adaptation of the "Hunger Games," people took to social media to protest the then-14-year-old actress portraying Rue because it interfered with their view of the character being a symbol of innocence. Rue had always been Black in the book. While the backlash to Death was muted compared to Rue's, it was just as real.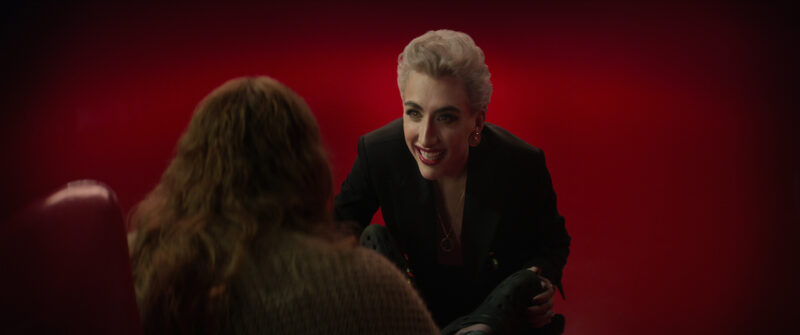 Death wasn't the only one of the Endless whose casting brought out a firestorm. The casting of nonbinary actor Mason Alexander Park as Desire, Death and Dream's sibling and a primary antagonist silently behind many of the moves against Dream in the show and comics, was also nitpicked. "People were like 'How dare you make Desire nonbinary?' Desire's nonbinary in the comics," said Gaiman.
The show didn't "queer up" the characters, the queerness was already there. "You know what's really strange about 'The Sandman' is how little we had to do of that, particularly, the queer characters," Gaiman noted. "The Corinthian is gay in the comics. Alex and Paul are gay in the comics. Judy's gay in the comics."
Still, it is true that some characters changed races and genders (John Constantine, now Johanna, for example) from comic-to-screen. But that was more about finding the best possible person to play the part, and that involved them picking apart the character to see what was essential to their identity. 
"It was much more fun for us to basically be able to interrogate each character as they would turn up and to say, 'Okay. Is there any reason this character needs to be [the same race or gender in the comics]? Here is a white character. Is there a reason they need to be white? Here is a male character. Is there a reason they need to be male?'" explained Gaiman. "Sometimes the answer was yes."
The author then brings up Stephen Fry's, everyone's favorite old nerd, casting as Gilbert. "Here we have Gilbert. Gilbert is modeled upon the English writer G.K. Chesterton. You know, 'Great, a large rotund gentleman advancing in years, let's go get Stephen Fry.'" 
"But sometimes you get to look at somebody and go, 'This character is a librarian of dreams, and they're a white male named Lucien. Is there any reason why they need to be white? No. What's important is that they once upon a time were a raven, and now they're a librarian. Librarians come in all shapes and colors. Is there any reason why they need to be male? No, there is no point in which they use their penis to pick anything up or anything like that. The only thing that is important here is that they are a librarian. Librarians can be all genders. Great.'"
He noted that this allowed them to see more people do the role. "What that does is double the number of people that we can audition. It doesn't necessarily mean that we are going to not cast a white person or a male person. But it means that we get to audition everybody. And what's interesting is when you start auditioning everybody, you wind up getting some astonishing performances. When we saw Vivienne Acheampong, we were like, 'Okay, here's Lucien. That's great.' So that kind of thing for me is really interesting."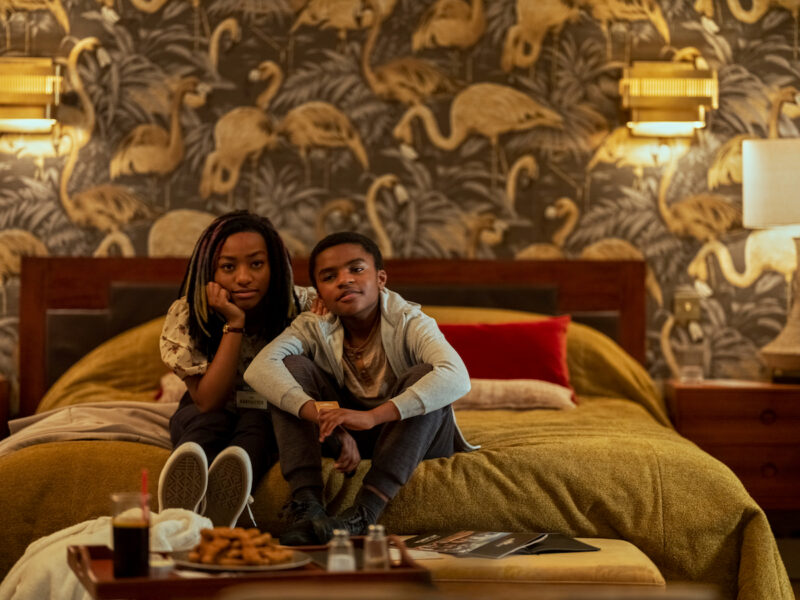 In truth, I think doing that makes the story better and can potentially deepen it. Rose Walker's casting, in particular, adds another dimension to her story. Central to her storyline is her search for her estranged brother Jed, who after their father and grandfather's deaths was sent to live with her father's relatives. They turned out to be abusive and only took him in to receive welfare payments from the state. 
In the comics, this is about the bureaucracy (nobody told Rose and her mother that her father died), and we find this out pretty quickly. But in the show, Rose, played by Vanesu Samunyai, and her mother (who unlike in the comics has recently died) have been actively looking for Jed, played by Eddie Karanja, all this time. 
We see an interaction between Rose and the social worker in charge of Jed, which isn't present in the comics. So here you have a girl looking for her brother who is ready and willing to take care of him, but the state refuses to help. The social worker even dissuades Rose from seeing Jed and tries to convince her to stop pursuing her search because he's already with a family taking care of him, reasoning that she doesn't have the means to take on that responsibility. (With her recently finding out that they're the grandchildren of a rich English woman, she does.) In the show, Jed is still being abused, this time by a couple to whom he is not related but is being paid by the state to house him.
Rose and Jed being Black in the show allows the story to touch on the US foster care system and how Black families are disproportionately harmed by it. (In real life, children are often taken from loving if impoverished families to be put into the care of often abusive families that the state pays for every child they house.)
If you still don't believe that what influenced the casting was trying to see the very best person to do the role and what can make the story better, just look at Tom Sturridge playing Dream. He perfectly embodies the role, and you can tell that Gaiman thinks so too from the way he talks about him. "I love the peculiar dichotomy that is Tom Sturridge. On the one hand, you have Morpheus, god of dreams, a being of infinite wisdom and gravity whose every line is a poetic utterance of magic, of import, and of poetry. And on the other hand, you've got Tom Sturridge, who, despite being 37 years old, is frankly 12. He's this awkward, giggly, slightly embarrassed 12-year-old. And somehow they manage to be the same person, and I love that."
Art by Ella Lambio
Follow Preen on Facebook, Instagram, Twitter, TikTok, YouTube, and Viber