Fifth Solomon knows a thing or two about reality TV. After all, before the actor-cum-writer and director took the reins of "Drag Race Philippines," he was a "Big Brother" housemate, and later one of its segment directors.
"Nakaka-relate ako sa mga contestants. 'Yung emotional roller coaster, 'yung being competitive, 'yung kinakabahan ka, nervous ka, 'di mo alam ang mangyayari," he says one Thursday afternoon in our office. "Mas relate ako kasi alam ko ano ang pinagdadaanan nila."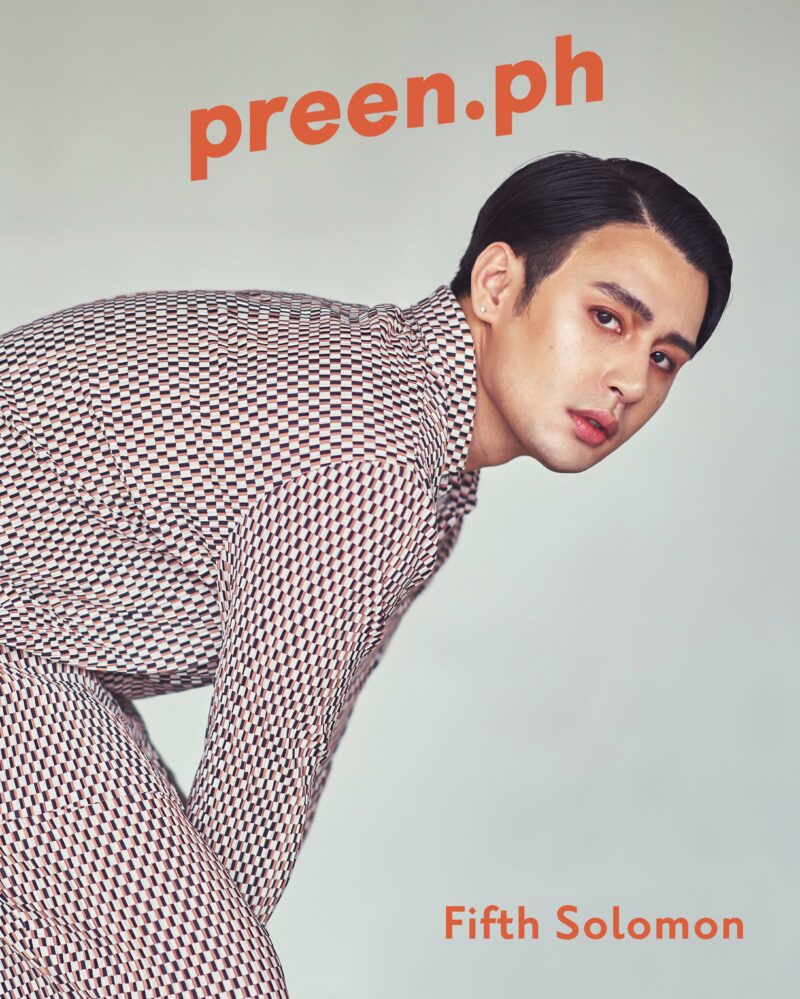 I catch him mid-season—the Rusical episode had just come out the previous day—and there's still a newness to the show. At some point, he accidentally trips up and almost reveals a spoiler about a then-future episode. While the latter half of the season would start to be taken up by the discourse circuit, from fatphobia discourse and the unfair double standards that fat people, queens or no, face, Rajo's trash comment and how harsh criticism can impact queens, and even unfounded assault allegations, this was still a time of relative positivity. It's all still very exciting.
We talk mostly about stories. The artistry in reality TV is all about crafting a narrative. Applying what he learned during his time on "Pinoy Big Brother," he threaded the needle on the queen's stories. "Kinilala ko talaga 'yung bawat contestant. Isa-isa sila," he says. "'Yung pinakamaliit na storya ng buhay nila, hinanap ko talaga. Meron akong dictionary kung paano ako makakahugot ng emotions from them. For example, sa shoot, baka you can share your struggle dati sa weight mo kasi maganda siyang inspiration sa nag-struggle din sa weight."
That was what always drew him to directing, the story. "Akin talaga, 'yung story, 'yung art, 'yung gusto mo may maramdaman 'yung audience kapag nagkwento ka, may maramdaman 'yung viewers sa eksenang 'to, [that's what I like about storytelling]. Gusto [ko] hindi lang siya maganda visually pero emotionally nararamdaman talaga siya, may nadudulot siya, may nabibigay sa audience."
Before he became famous, he was already writing and directing. In fact, in 2012, his student film "Manibela" was screened at the Metro Manila Film Festival and won a few awards, including the gender sensitivity award. "Nagdidirek talaga ako, nagsusulat talaga ako, as a student pa lang. Then after that, pag-graduate ko naging writer ako sa GMA. Sinusulat ko mga ads nila noon."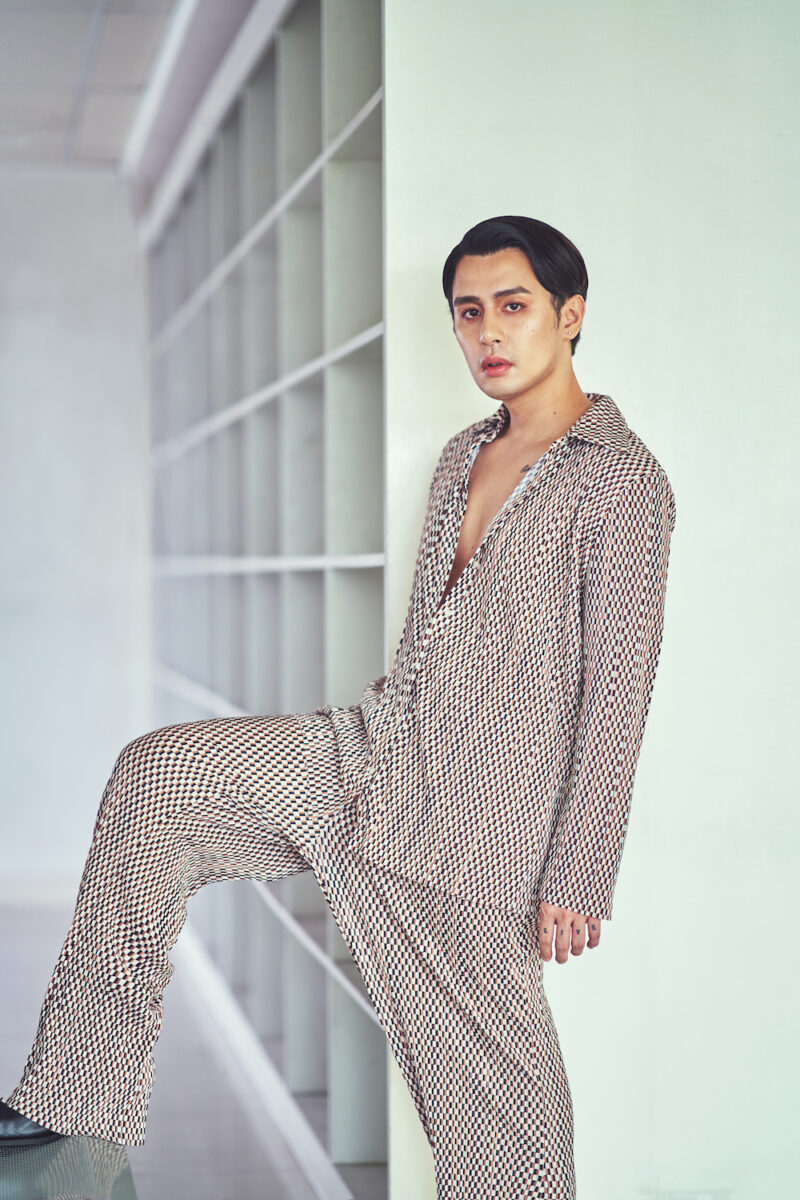 He explains that while he liked acting, which was what he first did after making his name as a housemate, it just didn't evoke the passion and fire that storytelling had on him. "Parang may kulang."
So in 2016, he left the biz and went to Australia to take a master's degree in film. "Boring," he laughs, recounting that period. "Hindi ko siya tinapos. Bumalik na ako dito tapos nag-pitch na ako ng mga movies ko sa producers." Thus started Fifth Solomon's professional director era, though that didn't mean he was completely done with acting. In 2019, he was in the brilliant "Manillennials," also starring Mela Franco Habijan and Chai Fonacier. Still, directing is his focus now.
I ask him what differentiates this specific role from his other directing duties, particularly compared to being a segment director. "Pag creative director, in charge ko sa whole creative aspect ng show. The challenges, 'yung mga queens, story nila. Ikaw talaga ang parang brain ng show."
On getting the offer and wanting to please fans
Solomon was offered the role via an Instagram DM. It was early 2020, around February or March, he says. He had already been vocal about being a fan of the show, so the producers messaged him if he was interested in directing. He immediately jumped at the chance to be a part of it.
"Mahal ko 'yung show," he explains. "I can honestly say na I know the ins and outs of the show. Pag-nanonood ako, alam ko kung paano siya na-sho-shoot, paano 'yung techniques, mga ganon."
He was overjoyed, but he knew the job came with a big set of responsibilities, the kind that puts a good amount of fear in your heart. While he was a huge fan, he was far from the only one. I can't overstate how popular the show is, and how much people were clamoring for a Philippine franchise for years. So more than anything, he was afraid of how the fans were going to react. "Kinakabahan ako [ng] grabe," he says. "Kaya talagang pinulido namin 'yung content, 'yung creative aspect ng show."
Solomon had been contacted about the show in 2020, with plans to film that year, but we all know what happened: The world shut down. It was a full year later, on Aug. 17, when the casting call was finally announced, and it took several months after for shooting to start. "Na-shoot lang namin siya last year, 2021, ng December."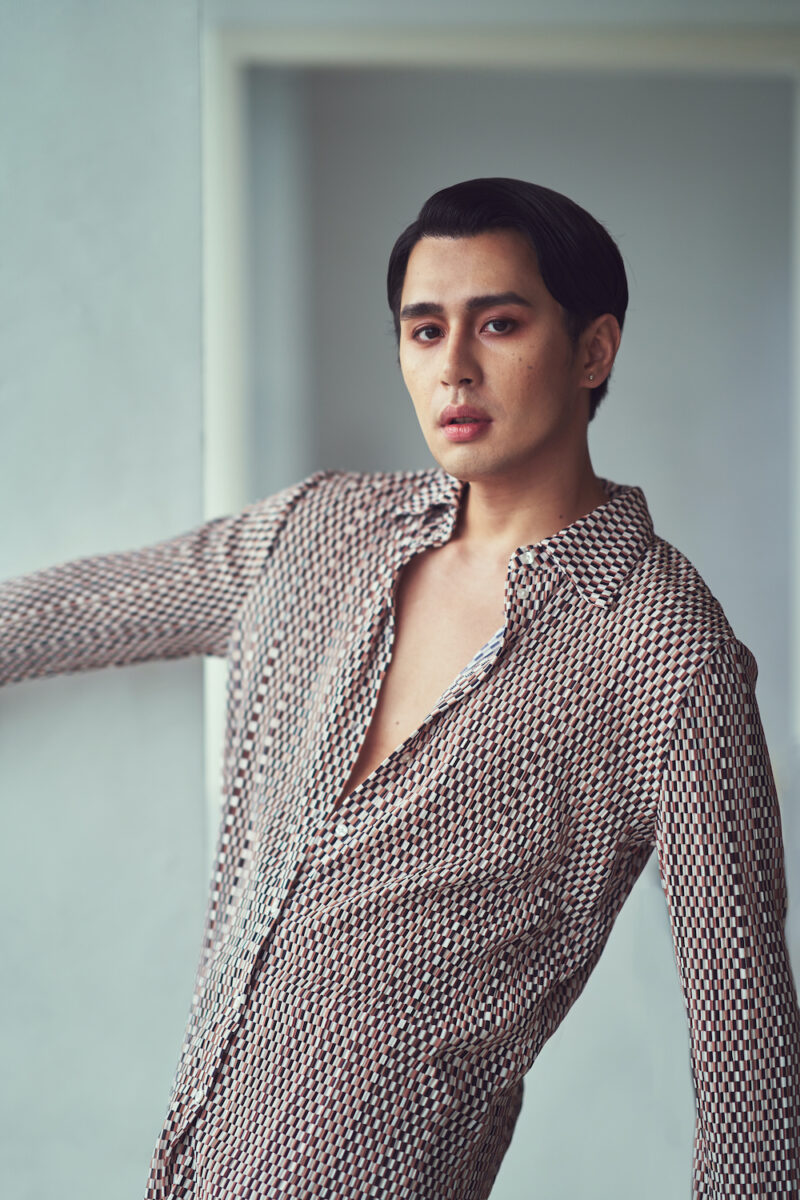 From the get-go, they knew that, if anything, the show was going to turn on the drama. "Untucked" was a no-brainer. "Sa start palang, binigay na kami ng go signal to do 'Untucked,'" he says. It's a true testament to our dramaticness: "Drag Race Philippines" is the only franchise outside of the U.S. to get the backstage spin-off. As Jiggly said during the viewing party premiere: "We're dramatic as f*ck."
Solomon laughs. "Dramang-drama, no? I think hindi naman maalis sa ating Filipino kasi lumaki tayo sa teleserye. Dramatic talaga 'yung mga queens natin. Very real, hindi sila filtered."
The fifth season is one of his favorites, so there's a nice bit of synchronicity there. His favorite aspect was the deep-seated, built-in rivalry between Alyssa Edwards vs Coco Montrese —and what is "Drag Race Philippines" if not that times ten? There were multiple Alyssa Edwards vs Coco Montreses. It made for some great TV.
He talks me through crafting the show. He would hold brainstorming sessions with the writers and creatives to pitch new challenges for the show. Inspiration could come from anywhere, even the randomest of places. The origin of "Pop Off Ate" was actually a comment he saw on Instagram. Lightning flashed through his brain when he read it. "Ay ganda 'yang term. Sinabi ko sa mga producers na gawin nating song yung "pop off, ate" tapos girl group," he said, adding that he had to explain what it meant to them. Imagining what could've taken its place makes me shudder—"Pop Off Ate" was such a slam dunk of an episode that the idea of a replacement is painful. Thanks, random Internet commenter!
Filipino pop culture was a well they often drew on, too. "'Yung Dragna, 'yung parang naging Darna sila, that's my idea. Sabi ko maganda siyang opening ng show for a mini-challenge. Drag siya atsaka idol talaga ng mga bakla si Darna. Iconic superhero siya," he says.
It took a lot of looking at the series fixtures and figuring out how to give it a Philippine flavor. "It's 'Drag Race,' but may Pinoy culture talaga," he says. "Nilalagay namin ng Pinoy touch."
Coming out
Solomon hadn't just been a "Big Brother" house member. He was the second ever "Big Brother" house member to come out as queer on the show, with BB Gandanghari being the first.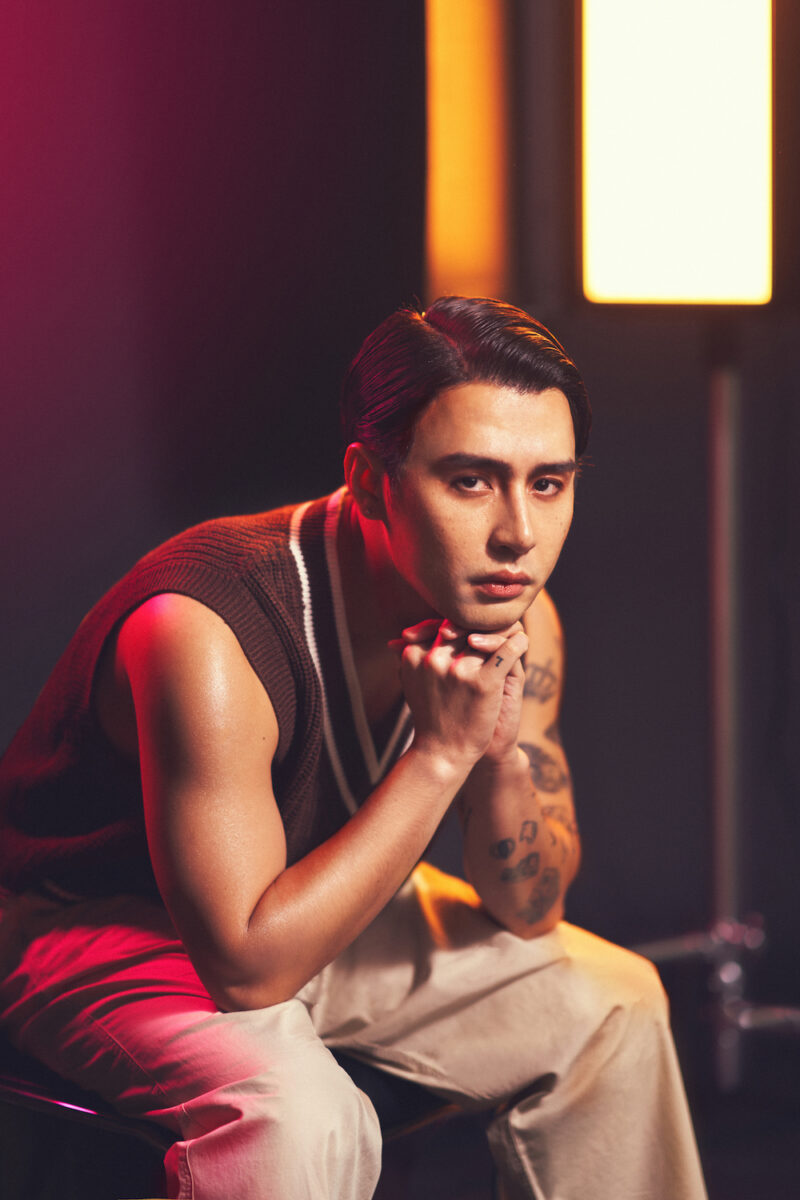 This was way back in 2014. "My Husband's Lover" had just finished airing then. "The Rich Man's Daughter" and "Destiny Rose" would come out a year later. On the surface, things were looking up. But despite those few crumbs, and I do mean crumbs, of media representation, openly gay celebrities were still few and far between. This remains true. His coming out in such a public way remains a big deal. 
And it was actually what led him to watch "Drag Race." After he came out, his friend suggested that he watch an episode. That one show recommendation ended up impacting him greatly.
"Natutunan ko sa 'Drag Race' season six, sina Bianca del Rio, na okay pala maging unapologetically you," he says. 
I ask him what about that show made him feel that way. "'Yung show kasi, pinapakita niya as a member of the LGBTQIA+ community na may place pala ako sa mundo na 'to. Nakakakita ka ng mga tao na makakarelate ka," he answers. "Mas makakarelate tayong mga members ng LGBTQIA+ pag nakita mo ang sarili mo sa mainstream media." 
It's the inherent representation and inclusivity that comes from making a show that's so irreverently queer at its core, he believes. I can see it. It's a show about drag queens competing to be crowned the drag superstar, come on. That alone lets it discuss and explore queerness and life as a member of the LGBTQIA+ community in a way that other shows couldn't. That aspect has always been there, even from "Drag Race's" first incarnation—Filipino-American Ongina winning a challenge to become the spokesperson for a makeup brand's now-defunct line that uses its earnings to support people living with HIV/AIDS, and tearfully confessing on national TV that she was HIV-positive. It was honest, raw, joyful, and it's a moment that Ru has been trying to recreate ever since.
Some critics have argued against the genre because it doesn't show real life, and well, yeah. It's television. It's telling a story. And sure, a lot of the times the story can be grotesque, shock value schlock that is, as television and media critic Eric Deggans puts it, "a reflection of our best and worst urges in one toxic blend of arguments, ominous sound effects and music montages." 
Writing for the New York Times about "Love & Hiphop," Dr. Racquel Gates gives another perspective: Reality TV can be subversive, "capable of depicting the complexities of women of color in nuanced ways." The same can be said for "Drag Race," and its capability for showing the complex and nuanced lives of queer folk.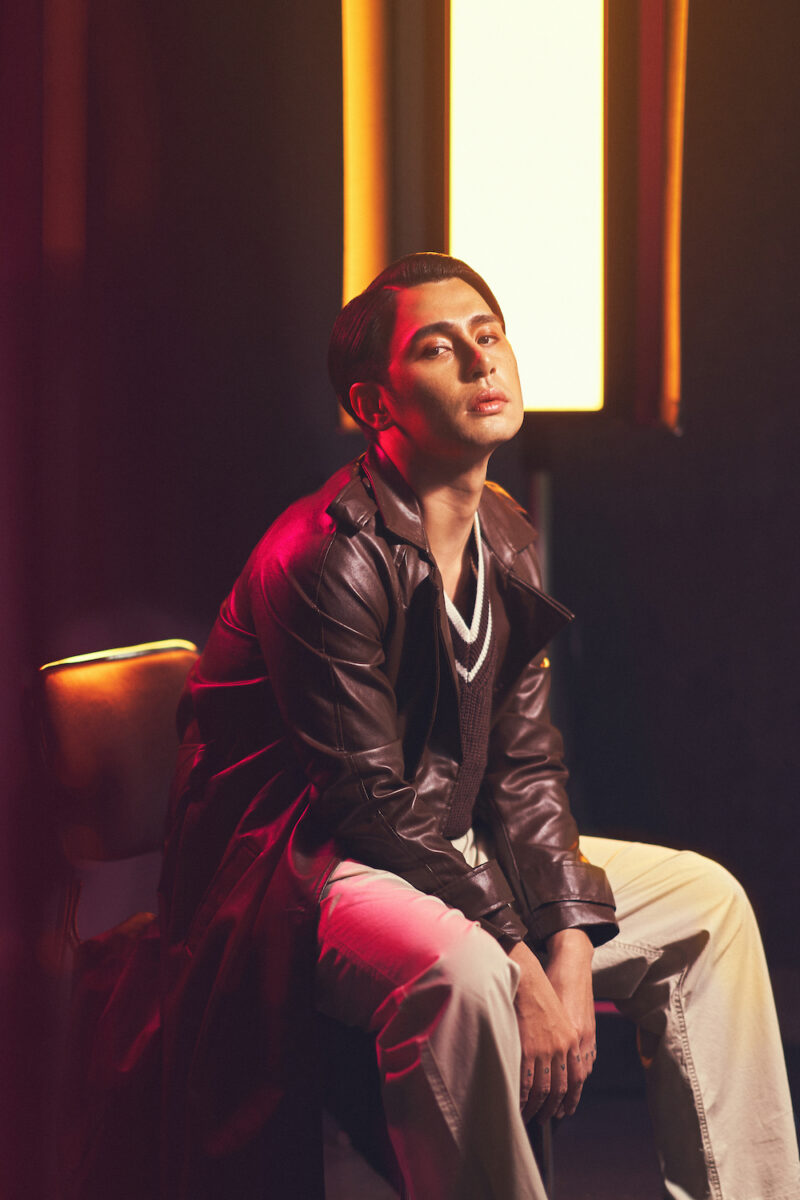 "Drag Race Philippines" itself hits those beats too. Everyone has a story to tell. I recall what Solomon says about trying to get the stories out of the queens, and when it should happen. "Dapat dito lumabas na 'yung heart para ma-humanize natin ang mga queens natin, hindi lang sila characters sa show. Tao rin sila."
Sometimes, it's excavated too much—notably when Xilhouete broke down on "Untucked" when a photo of her grandmother was flashed on screen while she was still shaken after her critiques. But it can also work. When the show brings out the final five queens' loved ones for a makeover, we see a whole new side to them.
One of the most impactful moments early on in the show came during the pilot, when Jiggly uses her air time to point out that "we only have small liberties" here in the Philippines. "We don't even have the SOGIE Bill."
It comes to mind when Solomon talks about the LGBTQIA+ community, and how it's grown in the wake of drag becoming mainstream. "Ngayon, mas masarap maging bakla dahil mayroon ka talagang community. Mayroong mag-speak up for you, stand up for you lalo na ngayon kulang-kulang pa lang ang rights natin bilang LGBTQIA+ people. Kulang pa ang rights natin. Maganda ang community natin kasi very vocal when it comes to rights, to discrimination."
Photos by Neal Alday
Story by Zofiya Acosta
Styling by Edlene Cabral
Makeup by Dorothy Mamalio
Creative direction by Neal Alday and Ella Lambio
Produced by Zofiya Acosta and Neal Alday
Assisted by Levenspiel Sangalang
Follow Preen on Facebook, Instagram, Twitter, TikTok, YouTube, and Viber