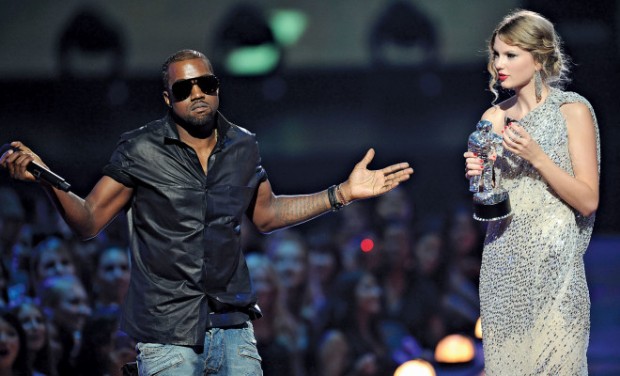 Move over, Karlie, there's a new BFF in Taylor town.
After sending a gigantic block of white flowers to the "Wildest Dreams" singer, Kanye West seems to be serious with this budding friendship.
Taylor took her admiration to Instagram, and posted a photo of the moment sans makeup and any care for her basic #ootd.
Kanye, too, reflects on his fault in the slightest moment of humility in his 12-minute speech. "In the fight [for artists,] I somehow was disrespectful to artists. I didn't know how to say the right thing, the perfect thing."
No bad blood here, then—just a growing bond that could easily turn into the next most powerful Presidential tag team, if not the most influential yet.