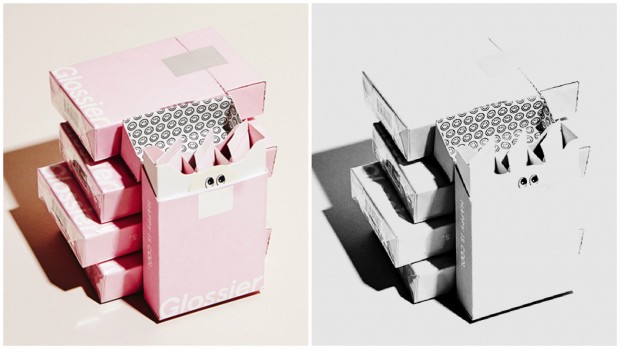 The beauty industry does a good job at telling us what we need. So when
Glossier
,
Into the Gloss'
digital-first indie beauty brand with a consumer-driven strategy, launches internationally, it's a huge deal.
Into the Gloss founder Emily Weiss' passion project has finally set foot on international shores via a partnership with luxury e-tailer Net-a-Porter. Starting today, customers can now purchase a $36 three-pack of Glossier's Balm Dotcom, the brand's best-known universal salves.
The brand's barely a year old, but like its mother site, Glossier has been redefining the industry it owes itself to. Instead of taking an authoritative approach to skincare and makeup, it has always been about making products that their consumers want to have. It's a "beauty-by-you" strategy that's personalized unlike any other to the point that the brand's essential R&D methods is by gathering emails, conducting online surveys, and browsing through Instagram comments.
"You know we 'get it' because 'you get it,'" their site says. And rightly so: Glossier understands that the cosmetics and skincare world is driven by healthy vanity, and that to keep thriving in a saturated industry, it needs to converse with its market easily.
Glossier currently has seven products available online, and is rapidly growing despite not having "a business strategy." "[Glossier] took shape based on many factors…I love all my products and yet there has not been a brand that has come to define my generation," says Emily in an interview with Business of Fashion. "I want to think about what beauty means today in 2015. What do people want? What do they care about? From a distribution perspective, what is going to be exciting? What is going to be exciting product?"
Don't worry, Emily. After finding out that all we really want is a flexible skin tint, you'll find out soon enough what else we need apart from what exists already.
Photo courtesy of Glossier's Twitter