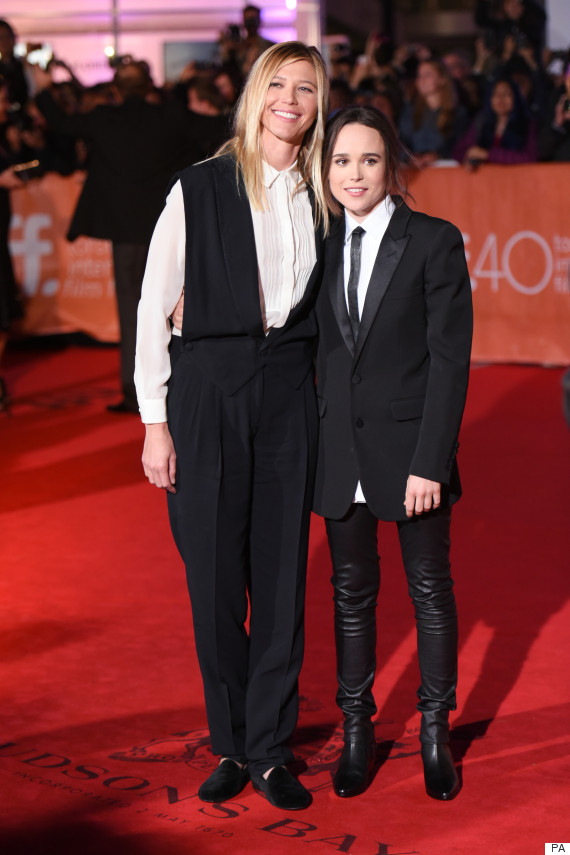 At the premiere of her film Freeheld, Ellen Page, 28, walked the red carpet with her girlfriend Samantha Thomas, 33, who People magazine has outed as an artist, surfer, and—if you haven't noticed—an extremely tall person.
 Ellen came out as gay last Valentine's Day 2014, and we've been curious to see just who gave her the courage to come out, despite the intense scrutiny she received from the media. The answer, of course, is that Ellen found that courage all on her own, but it also had something to do with the film she was premiering at the Toronto International Film Festival.
 According to the film's official website, Freeheld is "the true love story of Laurel Hester (Julianne Moore) and Stacie Andree (Ellen Page) and their fight for justice. A decorated New Jersey police detective, Laurel is diagnosed with cancer and wants to leave her hard earned pension to her domestic partner Stacie. However the county officials, Freeholders, conspire to prevent Lauren from doing this."
 "I remember thinking, Ellen, how in God's name could you make this film and not be out?" she tells Out magazine this month.
 The two have been rumored to be dating for the last eight months, and it's fitting that they chose the screening of Freeheld as their first official public appearance together. Ellen told reporters that she was "in love" with Samantha and that "walking down the carpet holding my girlfriend's hand is pretty special."
Photos courtesy of Mirror.co.uk and The Huffington Post