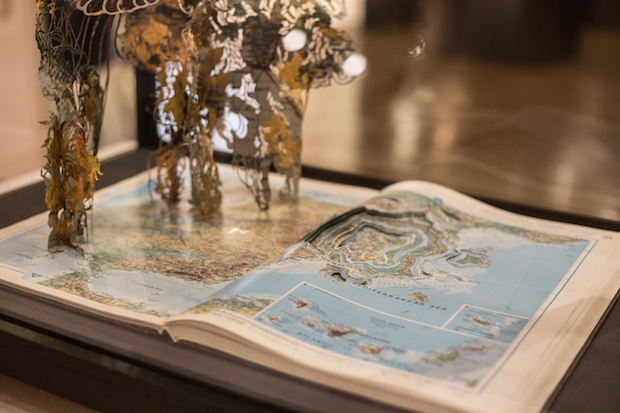 We've come back to the time 
when well-established artists, professors, gallery curators, and critics choose which artists matter. And for the chosen crop at the
Ateneo Art Awards
, a ceremony in honor of artists and critics with commendable work in the field, only four out of 13 will come out on top. 
Okay, for the Fernando Zobél Prizes, we're talking three—three outstanding Filipino visual artists who are 35 years old or younger, and are equipped with distinct voices and arresting ideas.This year's artists interpret the same theme: The blurring of the lines between high and low art, and between the exotic and familiar. Everyday objects you'd never think would be displayed in an exhibit (eggshells, toilet paper, flashlights, etc.) are combined with more technical craftsmanship (illustration, sculpture, videography, etc.) to create a wide range of contemporary art.
We're placing our bets on these three artists whose works and vision stood out the most.
#1 Ryan Villamael, Isles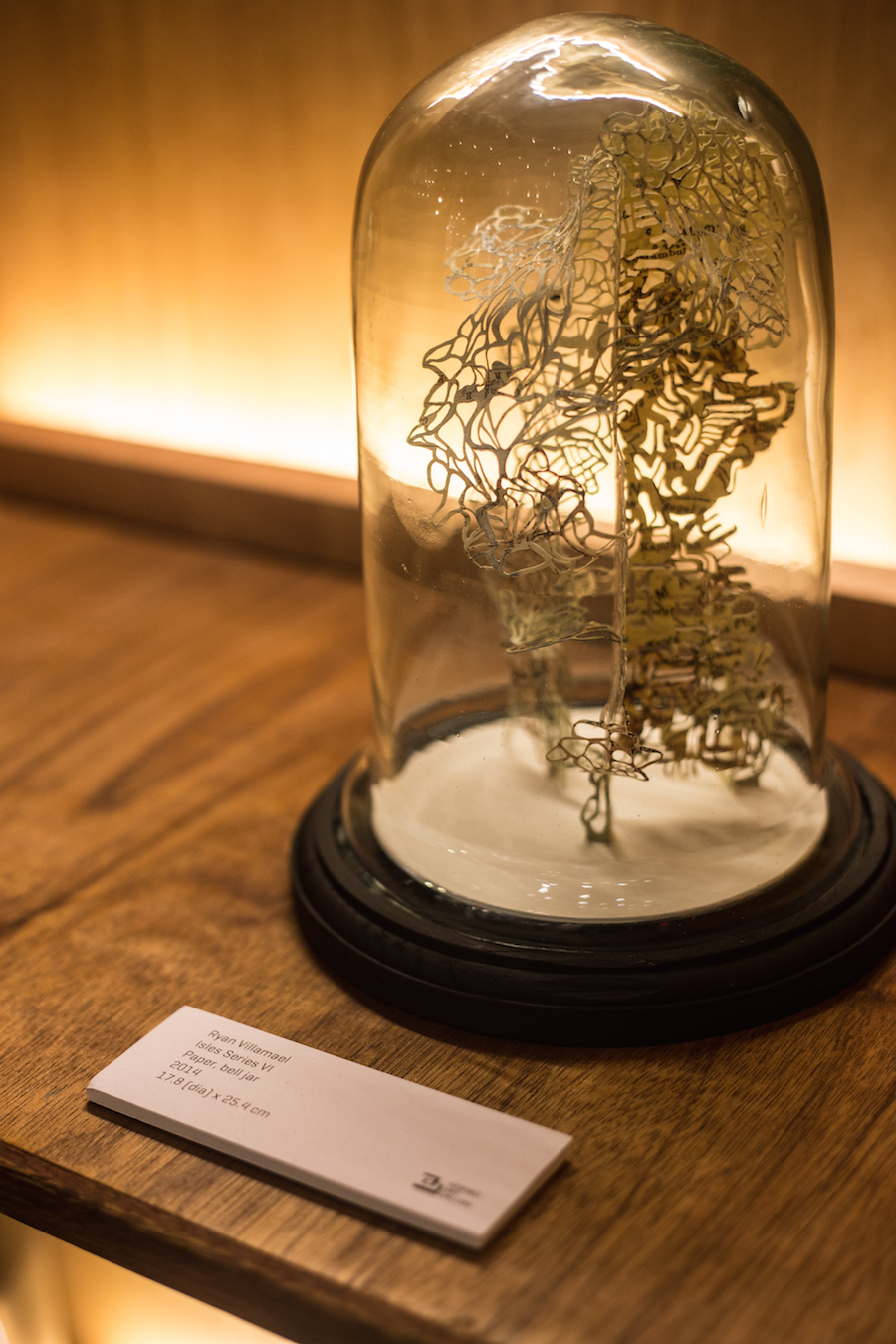 Do people still say "OMFG?" Because OMFG. By far his most engaging collection, Ryan's work is both emotionally resonant and excellently executed. Using maps, bell jars, and what I can only imagine is a very sharp
X-Acto
knife, Ryan reinvents cartography, and in the process, the viewer's perception of history.
He carves old maps into eerie lace and sculpts them into something three-dimensional, which is then displayed under a classic bell jar. The end-result is a strange combination of the recognizable and bizarre.From a sliced-up map of France to a centerpiece that rests on an atlas opened to where Spain is, one can't help but think of the consequences of colonialism within a nation and individual; at the same time, marveling at
Ryan's trademark lattice style and gold foil use here
.
#2 Frank Callaghan, Dead Ends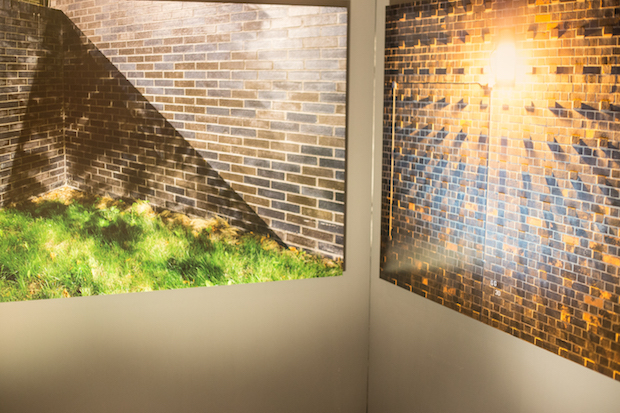 Frank's photographs are deceptively simple. From afar, the pictures of dead ends may make a viewer say, "I could do that" (BTW, 
this is why
you probably couldn't). However, these aren't just your usual snapshots. These are memorabilia loaded with meaning, captured sharply by Frank's lenses and his mind's eye.
At one point, these photos look like visual comments about the evolving nature of abstraction turning concrete. In another, these photos serve as subtle remarks on our simultaneous consumption of multiple messages. The viewer of Frank's collection paradoxically experiences the walls and the light, as images that are distinct but also integral to each other.There's also something sexual about the nature of the work. The dead ends pose with seductive ambiguity, luring the viewer to further explore their meaning and examine every crack and scar in the graffiti.
#3 Pio Abad,
The Collection of Jane Ryan and William Saunders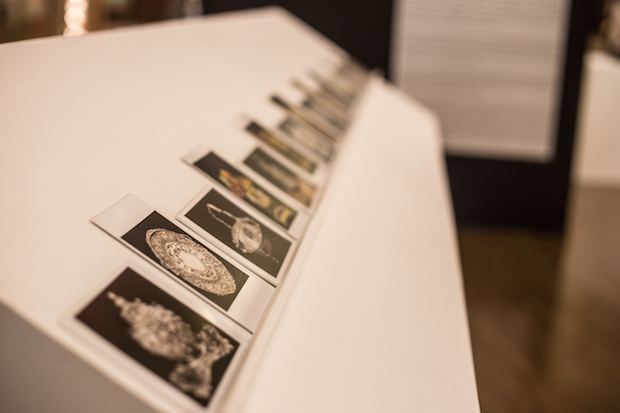 Named after the Swiss bank pseudonyms of Ferdinand and Imelda Marcos, Pio's work is a kind of punk rock commentary on excess and the bad karma it accrues. While the infamous conjugal dictatorship has been fodder for historians and artists alike, this contemporary work renews an old discussion with a relevant slant.The artist employs juxtaposition and irony. A mounted summary of the history of the Marcos collection of art and silverware is accompanied by postcards bearing the images of the "loot." While it may not take much technical skill to place photographs of a salt and pepper set or a Renaissance painting onto cardstock, what's commendable here is the vision and snark retort to the couple's unabashedly lavish lifestyle.
It's also worth noting that Pio didn't make any of the paintings and pieces of silverware. The artist seems to play with the matter of ownership, showing that context and presentation—not the medium per se—can be one's tools in crafting art.
#4 Honorable mention: Maria Taniguchi, Don't You Know Who I Am?
There should be four winners this year. Maria's towering walls of painted black were too big to display at the East Wing Atrium, but the video installation gave a sense of its scale. In varying widths, the canvases covered in patchwork black paint seem as if they were produced by a machine—they're that meticulously created. But that's exactly Maria's point. Art is discipline, and it's created with repetition. And in the case of this collection, it's admired with repetition as well.
Photos by Paolo Tabuena