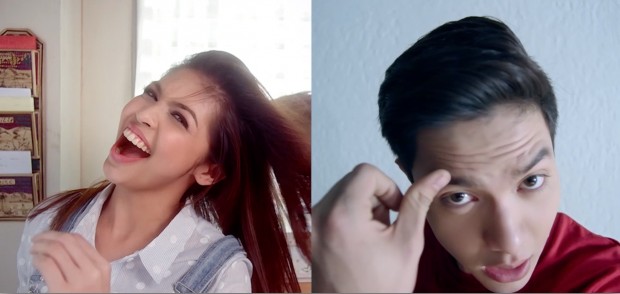 McDonald's is releasing the next #AlDubKoTo promotional material sometime within the day, and fans are in for a treat. In the video, Alden Richards and Maine "Yayadub" Mendoza are seen flirting and yawning in sync via split screens—a reference to their sensational segment that got most peopl
e 
glued
 to their TV screens
 at noon.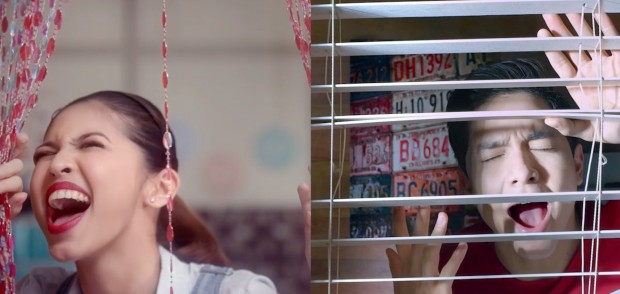 Whether or not the teaser photos revealed were real behind-the-scenes footage is still a mystery. 
For all we know now, this could be meta-footage of voyeurs watching the romance unfold before their very eyes. In other words: an echo to us.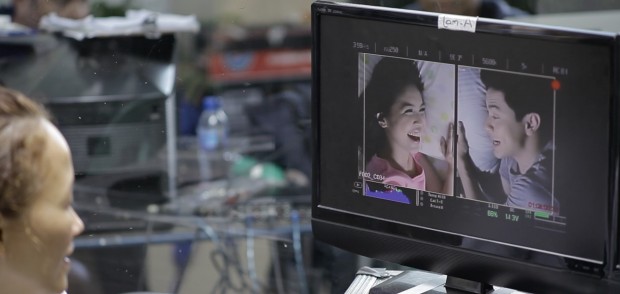 But the bigger question is: What is the love team peddling now? Last time, it was the creamy chicken fillet a la king. Their first #AlDubKoTo Youtube video garnered 545,000+ views—that's some manic viewing even just for a commercial!
Then again, after reaching record-breaking 20 million #AlDub-related tweets last Saturday, we're not surprised. Now, we just have to wait and see.
We'll post the video once it's up, so stay tuned!
Photos courtesy of McDonald's Philippines