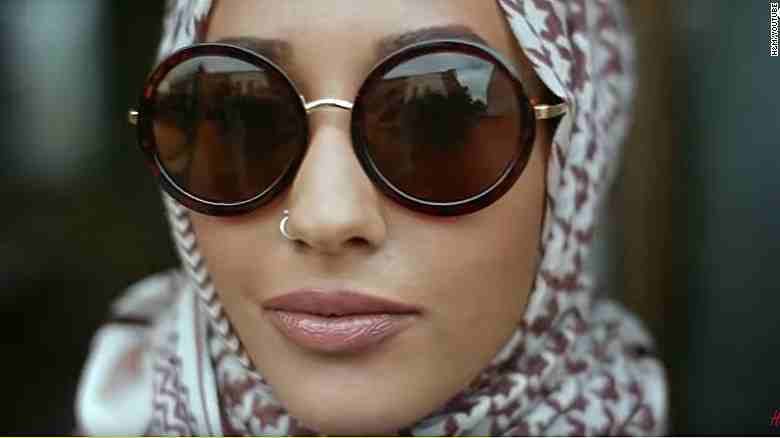 Mariah Idrissi, a 23-year-old model of Pakistani descent is getting much attention after appearing in H&M's video for "Close the Loop," a campaign that advocates the use of recycling clothes. She is the first hijab-wearing model for the Swedish retail giant, certainly showing a slowly-rising movement in the fashion industry. Mariah's appearance came at a quite a risk  for her since modelling is considered as something against their religion. The video has also elicited reactions from the public. 
Some have lauded Mariah for her actions and celebrated how the representation of Muslims in the fashion industry is a step forward:
The fact that H&M used a Muslimah model with Hijab in their new Close to Loop advertisement is like the best thing ever!! #Muslimah #Hijab

— UA 🥀 (@urash94) September 16, 2015
Some have even pointed out how people aren't paying attention to the finer details:
That's…not…a veil. RT @ThisIsFusion: Meet the first veiled Muslim model in an H&M ad http://t.co/Ze0M28uXvp http://t.co/le96Jz69Kc

— Saladin Ahmed (@saladinahmed) September 25, 2015
Mariah shares how the unique experience also came with a surprise. In this stint, on how H&M didn't depict her in as a certain stereotype to respect her cultural background. "I was surprised, they actually really knew exactly how I should be dressed. They understood it had to be very loose fitting, not figure hugging, not anything revealing. They gave a range of different outfits. I kind of hinted what I liked and all of them were respectable," says Mariah.
She also emphasizes how she sees her actions as as a way to further her people's causes. "It's just promoting the hijab, in a way. If anything, it's good," she shares. She also shares how putting on a hijab isn't about making a fashion statement at all. "I would say, make sure your intentions are correct in terms of why you're doing it. Hijab isn't a fashion [statement]," she says. "We can adjust it to fashion but we have to remember that the sole purpose of the hijab is to be modest."
Since the release of the video, questions on the representation of Muslims and other minorities in mainstream consciousness and also in fashion have been raised. Shelina Janmohamed, vice president of Ogilvy Noor, a specialist consultancy for building brands with Muslim consumers, tells CNN that many women "feel that they are not represented in today's global fashion identity."
The "Close the Loop" video features also other minorities, falling in line with message of the "Close the Loop" campaign: "In fashion, there are no rules."
[CNN]
Photo courtesy of CNN