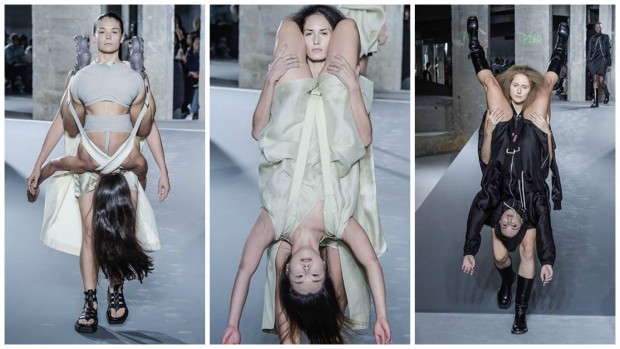 Rick Owens sure knows how to put up a show—even if that means strapping on women together.
Months after his
"penis flash" show
,
the designer forwards yet another vision and statement in his spring/summer '16 collection. Rick 
presents
Cyclops
, a range that consists of asymmetrically cut clothes, silk or
ganza,
and
col
orless separates. But perhaps its most freakish element is the fact that models were wearing models.
Apart from the clothes, Rick made sure to visualize this message with the help of gymnasts and dancers. The latter helped depict acts of supporting, cradling, and giving birth
through dance
.
While in danger of simply depicting bondage, Rick shrugged this off by simply pressing his intent to "[admire] the mystery of what a woman is."
It's through people like him that we see what artists are made of: enigmatic commentary that fuels either passionate action or a wave of dislike. 
To see all looks, click here. 
Photos courtesy of Rick Owens