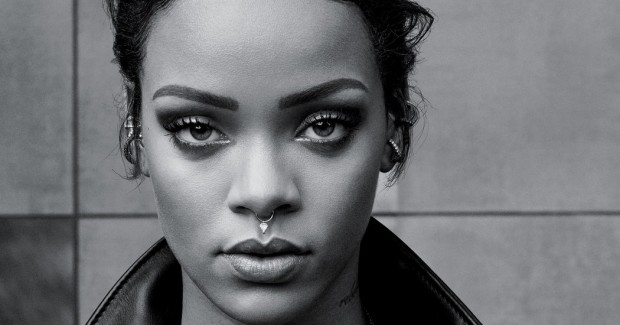 It may appear that talking about sex and boys with Rihanna would be easy—like something that's right within her comfort zone. Yes, it seems that easy. In fact, in an interview with Miranda July for T Magazine, the pop superstar gave her blunt answers we weren't expecting.
Fronting the magazine's October issue, Rihanna states that boys aren't part of her priorities as of the moment.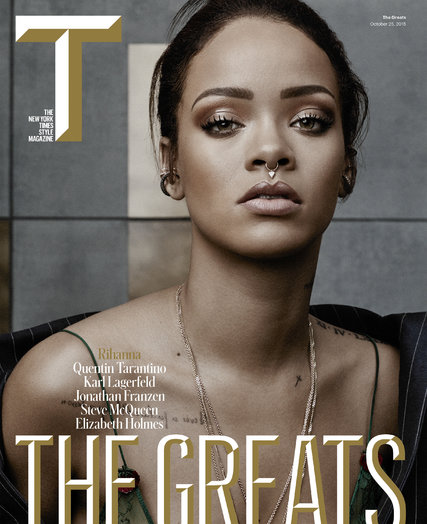 ''Guys need attention,'' she says. ''They need that nourishment, that little stroke of the ego that gets them by every now and then. I'll give it to my family, I'll give it to my work—but I will not give it to a man right now.''
The interview reveals a different kind of Rihanna who talks about sex but isn't in any way sexual. When Miranda asks, "What turns you on?" The bad gal discloses a good girl kind of answer: ''I'm turned on by guys who are cultured. That'll keep me intrigued." She continues to describe what appears to be her dream guy: "They don't have to have a single degree, but they should speak other languages or know things about other parts of the world or history or certain artists or musicians. I like to be taught."
Her answers connected with her recent Vanity Fair interview where confessed that she isn't up for casual sex at the moment.
The singer also candidly opens up about her sexual coming-of-age and how she grew up insecure. She had girls around her revealing things they had and hadn't done while there she was, an 11-year-old Rihanna who hadn't even kissed a boy. "So it always made me feel insecure, like I was never gonna be good or ready or know what to do," the 27-year-old singer admits.
Just when we thought RiRi is the same feisty femme her social media persona portrays her to be, Miranda writes, "If Rihanna has a 'thing' it's that she changes her thing so often."
"I know what they're expecting and I can't wait to show them that I'm here to exceed those expectations," Rihanna says. And with her new album coming up, we have yet to see her artistic side this time.
Rihanna is part of T Magazine's inaugural Greats issue, which includes director Quentin Tarantino, designer Karl Lagerfeld, author, Jonathan Franzen, artist Steve McQueen, and entrepreneur Elizabeth Holmes. See the cover and their full interview here.
[
The New York Times
]
Photos courtesy of T Magazine