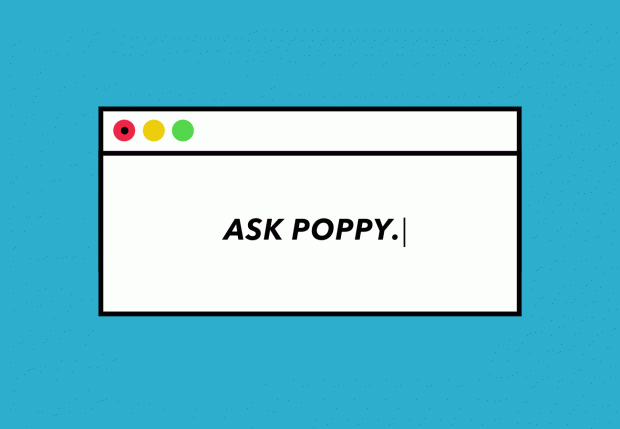 Welcome to Ask Poppy! I'm Poppy, your go-to girl for all of life's woes. And when I say ALL, I MEAN IT. I'm not an expert on anything except maybe for being me, which makes me totally qualified to do this.
Hi, Poppy!
How are you? I hope you are doing well.
Two years ago, I graduated from college thinking I knew what to do with my life. As I approached my 25th birthday last month, however, I broke down and cried. I felt like a failure. I have a good job, a few friends I know I can call in the middle of the night for no reason, and my home life isn't bad at all.
And yet, I constantly feel unfulfilled and even depressed. I don't know if I am still doing what I should do. I don't know if I am really doing something that will make me happy. I feel unmotivated, sometimes, to pursue what I first set out to do when I graduated. I have this crippling fear that I won't succeed.
I look at my peers and even people younger than I am, and I see how they've achieved more than I have. I feel bad about it and I think that nothing in my life really ever works out. That I'll be stuck paying bills and trying to cut down on my debt, while everyone else is travelling, getting married, and just having a good life.
Why do I feel so unfulfilled and why do I constantly feel like I have done nothing I should be proud of?
I hope you can help me. Thank you.
—Dinah
Hello, Dinah!
Before we start, let me give you a warm hug. Imagine me stroking your hair, patting your back, and telling you that yes, Dinah, I've been there and this feeling sucks. The lack of personal fulfillment is something that we all struggle with, but people have their own ways of dealing with it.
What you're feeling right now sounds so familiar, not only to me. I've spent countless hours messaging my friends on Facebook, pouring my heart out because I was worried if what I'm doing is enough for me to get by. I do think it's one of the perils of social media. You know how when it began? Researchers actually thought that the Internet could help people with low self-esteem build up their courage to interact with others. Now that we're reeling through all the shit that's found on our feeds, I guess it's safe to say that social media did nothing great for my social skills.
Compare and despair
The thing about social media is that it paved the way for other people's happiness to creep up on you when you least want it. Imagine this, you're feeling really shitty about not doing a good job while this "young writer" who has shitty taste in literature and music just won a Palanca Award. Have you ever thought about how your crippling fear may stem from you lurking on Facebook?
Comparing yourself to your peers will do you no good. It leads to even more despair. It makes you feel lacking as person. You said that your life is not that bad at all, yet seeing someone who is even more successful than you does have a tendency to bring you down. To that I say: FUCK YOUR PEERS. Your discontent seems to be coming from thinking about the things that you don't have, and wanting them—craving them. It's this sort of mentality that pulls you deeper into your cesspool of despair.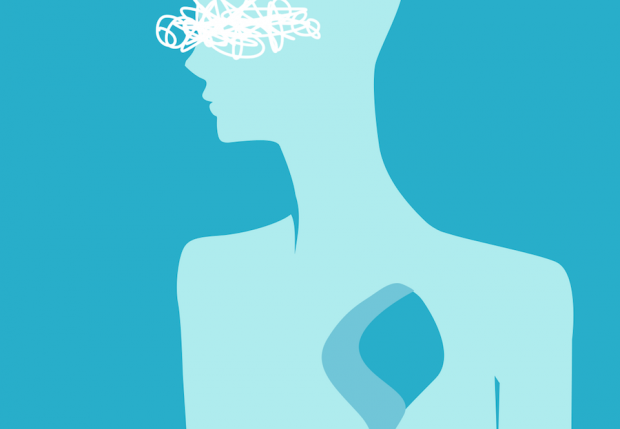 Smoke and mirrors
Dinah, do you actually believe everything you see on social media? You really have to learn how not to. As someone who works in social media, I've long accepted the fact that nothing is real, and it's all about keeping with the brand. Everyone is as authentic as @socalitybarbie, meaning people are naturally fake. Would you really advertise how lonely and unfulfilled you are right now? Fuck, no. You tend to post the great things: traveling to another country, eating a delicious steak, getting engaged to a handsome man with a thick cock. It's their brand, not yours.
Even the most successful people are lonely. I was watching James Ponsoldt's excellent David Foster Wallace biopic The End of the Tour and towards the end ofthe film, David (portrayed by Jason Segel, of all people) dissects his loneliness, mentioning how living the American dream, achieving X and Y and Z doesn't necessarily mean that everything is okay.
Even though David was hailed as a literary wonder, he still committed suicide back in 2008 after years of battling a deep depression. In the film, David points out how this spiritual crisis, the feeling that every axiom in your body turns out to be false. That's how real loneliness feels like. I'm not saying that your loneliness is false, I'm just pointing out how yours seemingly stems out of jealousy. And that's not exactly healthy.
Happiness in loneliness
Dinah, what I want you to do is find something that you can achieve on your own. Instead of comparing yourself to others, find out what makes you contrast from the rest of it all. Accepting that you can't have what others have can help, but do push yourself to achieve the things that you can possess.
In a piece written by Leslie Jamison, she said this: "Sometimes one loneliness meeting another looks like prayer in the darkness." This is what happened when people discovered 52 Blue, the loneliest whale in the world. The whale was named because of the frequency of his wails. While most blue whales' cries come in between 15 to 20 hertz, 52's audio signature came in at 52 Hz—loud enough for the whale to be detected swimming alone across the Pacific.
52's loneliness echoed throughout the world, and other lonely people started making tributes for the whale. A sculpture made out of plastic bottles in New York, an entire album of songs from an unhappy singer in New Mexico, and even a Twitter account (@52_Hz_Whale). It's in this Blue Whale's loneliness that lonely people found happiness.
Go find your blue whale, Dinah. You'll be fine. You'll be great. You'll be better.
Wishing you "whale,"
Poppy
Got a question for Poppy? From love and relationships to weird questions you dare not ask even your psychologist, Poppy is ready to answer them all. Send in your questions to [email protected] and you just might get the answer you are looking for.
Art by Dorothy Guya