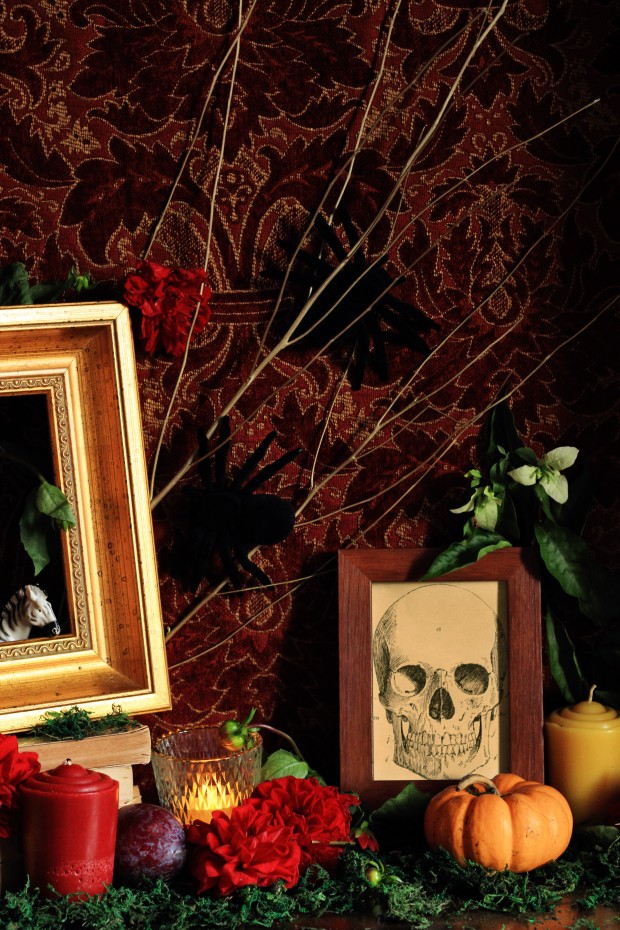 For those who take Halloween very seriously with more than just a well-thought out costume an elaborate home setup is key to achieving the eerie atmosphere you desire.
If store-bought plastic Jack-o-lanterns won't cut it and crafting something entirely from scratch is too much work, here's a good home décor suggestion you can put together in a flash: a refined Halloween-themed vignette inspired by the home of former Vogue editor Diana Vreeland's New York apartment.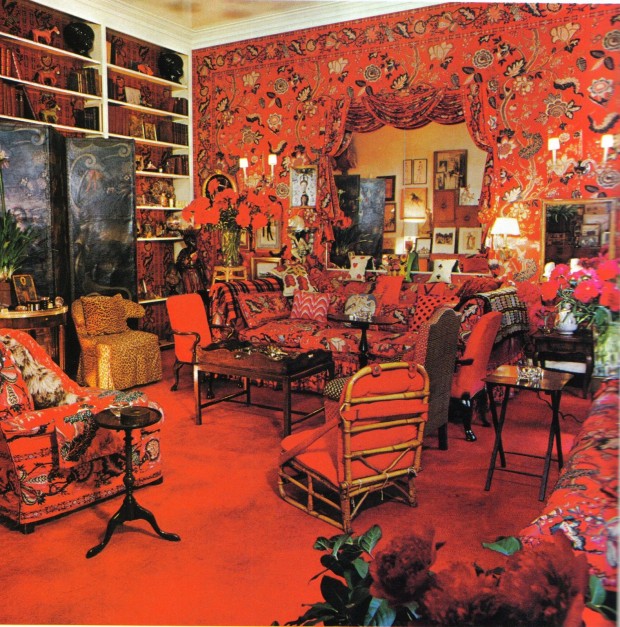 The rich red colors and bougainvillea FLOWERS are some of her favorite things; the tiny zebra figurine is an ode to her love for animal prints; and framed pieces serve as great accents, too. The idea is simple: Use a few found objects around your home, or purchase a few items to recreate a vignette that's more personal.
Create a chilling welcome by placing the vignette on a console table by the entryway or an unnerving vibe by your dining table. It's an easy, last-minute table arrangement, too! Fashion your own vignette according to your taste by adding elements to make it more ghoulish or opulent, as you like.
Materials
Old tapestry or brocade fabric for the backdrop
Old branches
Fresh red mums or roses
Bougainvillea branches with blooms
Miniature pumpkins
Dark hued fruit like plums or grapes
Small red and yellow pillar candles
Vintage animal figurines
Faux black spiders
Empty ornate frames
Framed vintage skull print
Dried moss
Votives
Faux votive tea lights
Old books
Directions
Simply gatherfound objects from around your home and kitchen to create a rich and haunting Halloween vignette.
Collate them on top of a console or coffeetable and arrange them to your liking.
Notes
Allow the flowers to wilt.
Don't light the candles for safety and just illuminate the vignette with the faux battery-powered tea lights.
Scatter the moss around the entire arrangement.
Photo and styling by Ina Amor Mejia