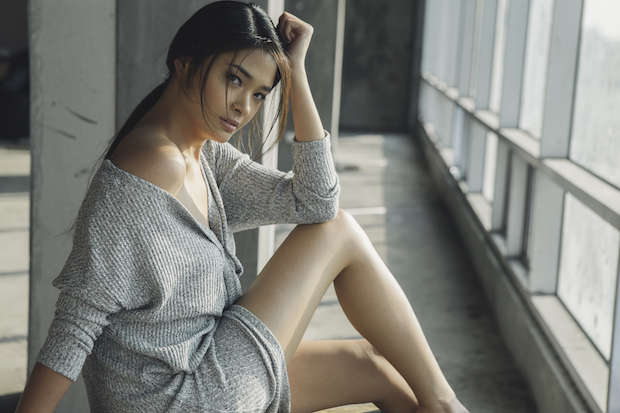 Ask Yam Concepcion who her favorite sexy actress is and she'll answer unequivocally, "Anne Hathaway."
It's not that she doesn't understand the question. The 26-year-old, who made her show business debut with the 2012 adult thriller film Rigodon, directed by Erik Matti, is impatient with how actresses who've bared skin on screen are treated in the industry and society as a whole.
For one, the "sexy" qualifier attached to the profession annoys her. "Why not just say 'actresses'?" she asks. "Being sexy is just part of the job, and actresses should be versatile when it comes to work." Yam's answer, then, is right; the Oscar-winning Anne has shown skin in film, such as in Brokeback Mountain, Havoc, and Love and Other Drugs.
[pullquote]"I'm comfortable now with my body. I don't think I'll ever be comfortable getting naked in front of the camera, but being sensual is something I'm fine with. There's a difference."[/pullquote]
She's also irked by how the public limits actresses into one persona based on just one role. "Once you've done a sexy role, people think you're uneducated, desperate, and cheap, even if they don't know you at all," Yam states. "I'm a college graduate, and Viva had courted me for a year before I decided to do my first acting project."
Because of these limitations that her first sexy role brought her, Yam hasn't stepped into the same river twice. She's now on TV, a medium that's more public-friendly and thus doesn't take too much liberty when it comes to undressing actresses. Her second project after Rigodon is the ABS-CBN drama series Dugong Buhay, followed by the remake of the Korean telenovela Pure Love where she plays the villainess to Alex Gonzaga's lead character. Currently, she's on All of Me.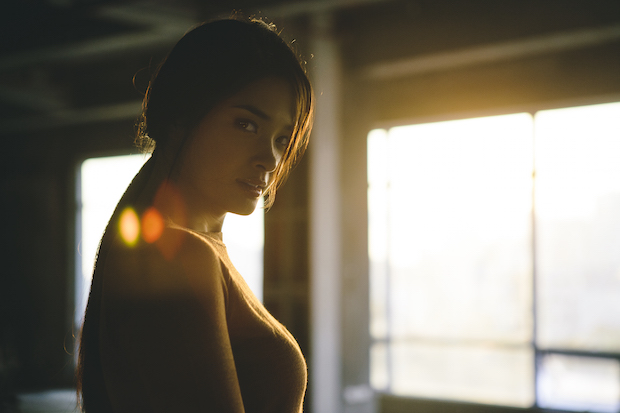 Remembering Rigodon
Asked about her experience with Rigodon, Yam seems to look back at it through a spectrum of conflicting emotions: gratitude, perplexity, a bit of humor, and a bit of disconnect. "Actually, until this question, I hadn't really thought about the challenges I faced then! (Laughs) I was so young, and it's been years since I did that movie."
The plot required her to do three intense love scenes, each a depiction of the power play present in a sexual encounter, of who dominates and who submits.
"What was difficult was, well, what if (co-star) Jay-jay (Yam's nickname for actor John James Uy—ed.) got a hard-on, right? But it was hard pala to get turned on because the director would always be there, giving instructions: 'Okay, he's about to enter you. Okay, you're just about to come. Okay, go, go, go!' It's so awkward to pretend you're having sex. I just had to let go and trust that the director is looking after me, which Direk Erik did.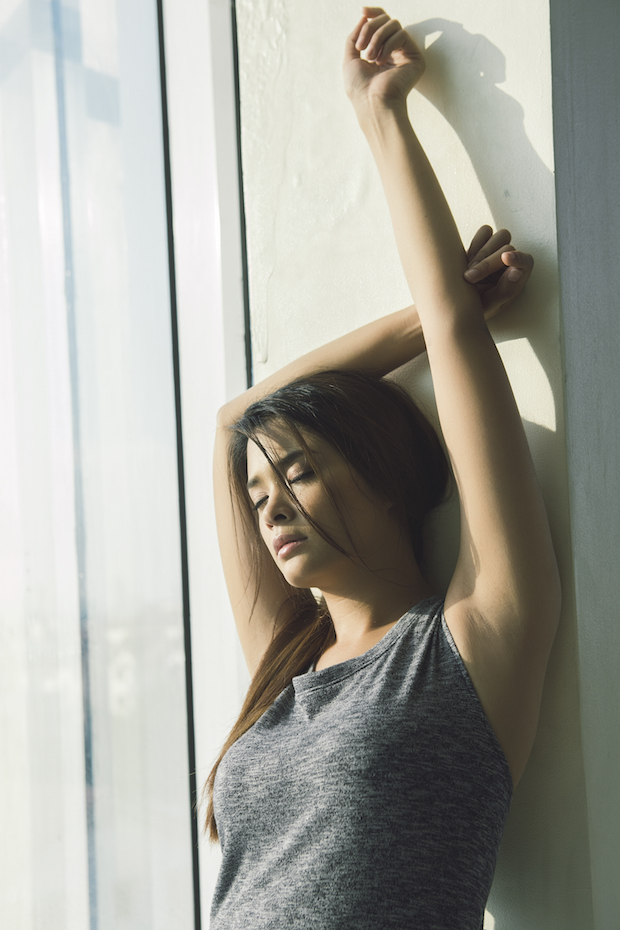 "I was 22 years old, it was my first ever project," she continues. "I cried after shooting the scenes. You know how, when you're facing something new and you're not really comfortable with it, you cry uncontrollably without knowing why? That happened to me. In my mind, I was asking, 'Shit, why did I do this?' As if I just found myself in that situation.
"I only felt that after doing the scenes and not during, and it's not yet to clear to me why. Was I just really slow to realize what was happening?" Yam doesn't regret the experience, though. "Doing the movie made me stronger and taught me a lot. It's like, I started with the worst so what could be worse, right?"
[pullquote]"Before, I was scared to refuse to do things because people might say, 'Who does she think she is?' But now, I know my worth. I take on a project if it's good, but if it's not, then I won't."[/pullquote]
Made to be sexy
Yam wasn't surprised that the roles offered to her after the film's release were much like her first. "People kasi, if they know you've done a sexy role, they abuse you and make you do more. But I'm smarter now. I have a pact with myself that [Rigodon] was just one time, that it was just an entry point for me."
At photoshoots, Yam comes prepared with her nipple tape and nude-colored thongs in the event that the production team would want her to get undressed—and they usually expect her to. She has learned to say 'no' and set boundaries, though. "Before, I was scared to refuse to do things because people might say, 'Who does she think she is?' But now, I know my worth. I take on a project if it's good, but if it's not, then I won't."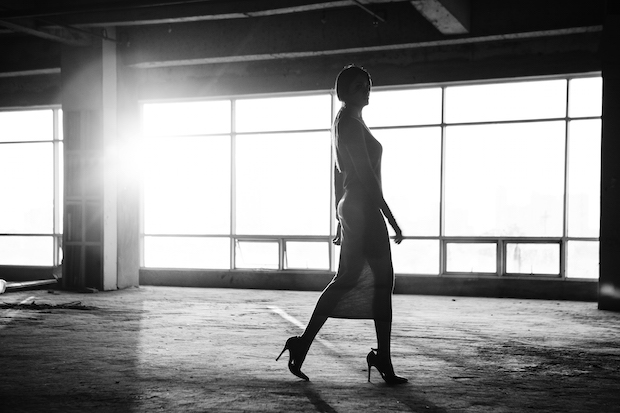 Working with the Maria Ozawa
Her next role has her playing sister to former Japanese porn star Maria Ozawa. It's a fitting choice, given that Maria has retired from doing porn and Yam herself is done with being explicitly sexy onscreen. Their movie, titled Nilalang and directed by Pedring Lopez as an entry to this year's Metro Manila Film Festival, has Yam wearing prosthetics in unexpected places. She promises, "The twist in my character is really going to be wild." It's not a big role, she admits, "but I think people will see in this movie how talented our makeup artists and editors are, that they can compete globally. I'm excited for it."
Of Maria, Yam has nothing brespect. "Idol! (Laughs)" She says she doesn't watch porn but her curiosity about her co-star led her to watch one of Maria's videos. "But I didn't finish it because I was getting turned on. Ikidding! She'sgreat. I'm not judging her for what she's done, that's her thing, and you have to respect that she earned her own money. She's now living the life she wants, a life she's earned, and all the boys are still fascinated by her. That's amazing."
On matters of the body
Last September, Yam fronted a local men's title and was shot by by lensman Doc Marlon Pecjo. "It's been a while since I'd bared skin, so why not? I didn't find the shoot sexual; it was very tasteful actually, very artful." She's even asked the photographer for a blown-up copy of one of the black-and-white images to hang in her room. "I'm comfortable now with my body. I don't think I'll ever be comfortable getting naked in front of the camera, but being sensual is something I'm fine with. There's a difference."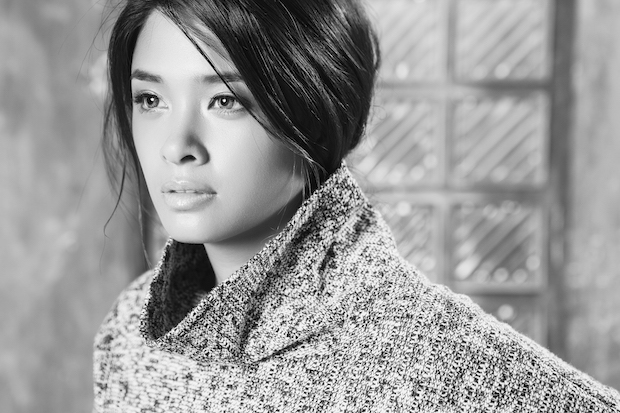 Plenty of actresses who've been branded as sexy claim empowerment in the recognition, but Yam doesn't buy into the idea easily. "Is it empowering, being a sexy actress?" she posits. "I'm not sure how because it's quite sexist. Can baring our bodies empower ourselves and each other? That depends on the woman, I guess."
A believer in gender equality, she stresses on how absurd society's double standards are. "Women can do what men can, so I don't understand why, when a guy takes off his clothes onscreen, it's okay. But when it's a woman, she's cheap. It's, like, get out of here!"
Photos by Pia Puno 
Styled by Randz Manucom
Hair and Makeup by Jet Babas