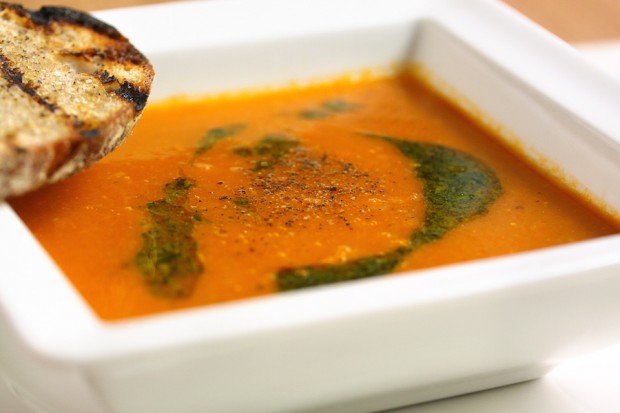 Restaurateur and cancer survivor Marivic Diaz-Lim believes in the power of food as medicine. "Surviving cancer gave me a deeper appreciation for food and allowed me to discover its amazing healing properties. With a fresh perspective, I now see food as my ally in my journey towards complete healing."
Understandably, not everyone can or even wants to live life subsisting on organic vegetables, which is why Marivic decided to put up Kitchen 1B. Fans of her other restaurant Apartment 1B will recognize its more "wholesome alternative" to still feature perfectly cooked comfort food, but with more nutritional ingredients.
"I call it 'The Wholesome Alternative,'" Marivic writes in the restaurant menu, which is set on a digital tablet. "[We use] not just healthy ingredients, but Power Ingredients with far more nutritional benefits. These are naturally grown and meticulously selected for their immune-boosting vitamins and minerals. We also make it a point to pair our Power Ingredients with healthier cooking methods while bringing the same robust flavors to your table."
Here are six "power ingredients" that Marivic uses in her cooking:
#1 Heirloom tomatoes
Why it's healthy: Heirloom tomatoes are special because like jewelry, the seeds are handed down from one generation to the next, ensuring that they are GMO-free. Along with lycopene, they are excellent sources of antioxidants, Vitamin C, Vitamin E, and beta-carotene.
How to eat it: A must-try for starters at Kitchen 1B is her Heirloom Tomato Soup (P210) with almond herb pesto drizzle. It's rich, filling, and tart—no unnecessary fillers or cream present in most vegetable soups.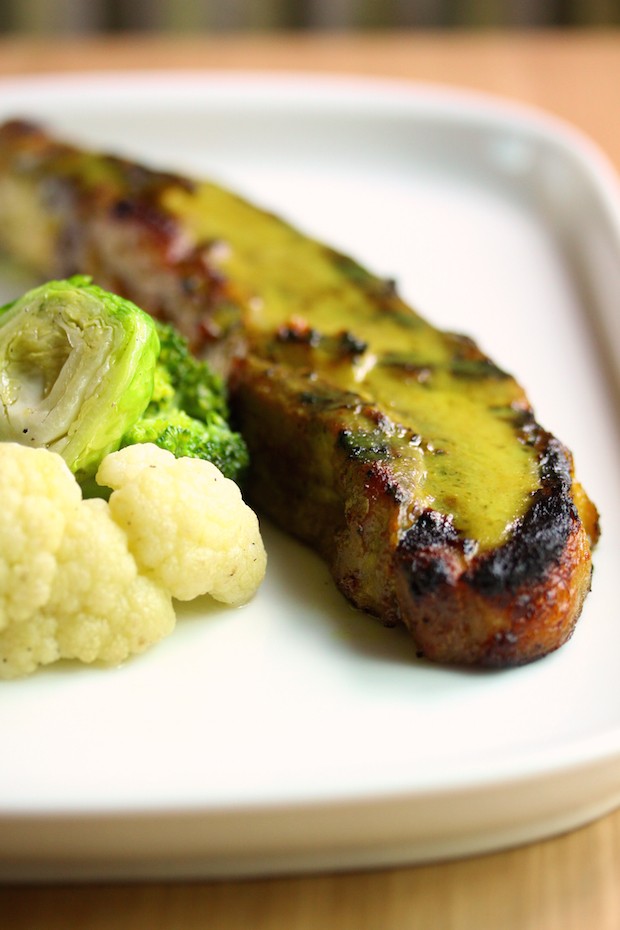 #2 Turmeric
Why it's healthy: Coming down with a flu? A daily cup of turmeric (yellow ginger) tea will do wonders. "Turmeric is a very powerful, it is the most powerful natural anti-inflammatory ever discovered. It's even more powerful than anti-inflammatory medication," Marivic shares.
How to eat it: The Grilled Coco-Ginger Pork Rib (P780) is made with probiotic, hormone-free pork, which is drizzled a sauce made of turmeric, yellow ginger, and lemongrass. Make sure to eat the cauliflower that comes with it—cruciferous veggies are anti-cancer, Marivic says. And if you're in the mood for spice, order their best-selling Lamb Curry (P950), which is a crossover dish from Apartment 1B and is served with basmati rice, fried plantain, and papadum.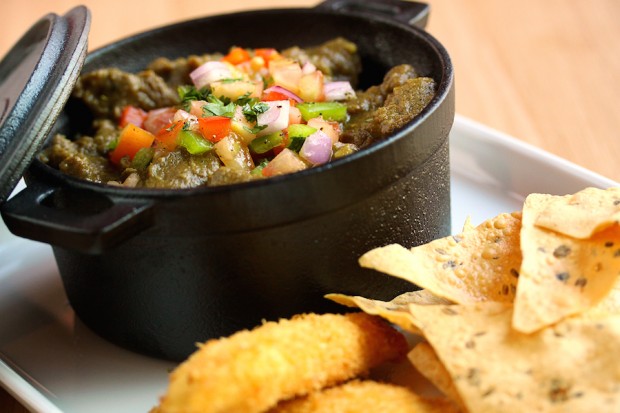 #3 Tarragon
Why it's healthy: This herb is an excellent source of calcium, manganese, iron, magnesium, copper, potassium, and zinc.
How to eat it: The Eggplant Croquettes (P450) are made with feta cheese and served with tarragon-turmeric aoli for dipping. And if you're thinking deep-fried croquettes are unhealthy, think again: "If you fry vegetables in extra virgin olive oil, it's more nutritious. It's so scientific; it [preserves] the nutrients," Marivic says. The Whole Wheat Spaghetti & Vegetables (P560) also makes inventive use of tarragon by combining it with parsley, mint, and almond to make a pesto.
#4 Lentils
Why it's healthy: Legumes are having a moment in the food industry, and lentils provide cholesterol-lowering fiber, which also manages blood-sugar disorders, while providing protein and B-vitamins. For something so nutrient-packedki, it's astonishingly low in calories—just 230 for a cup!
How to eat it: The Grilled Prawns & Lentil Salad (P510) are a good combination, drizzled with balsamic vinaigrette and cilantro oil. It's also filling, so better get it to share.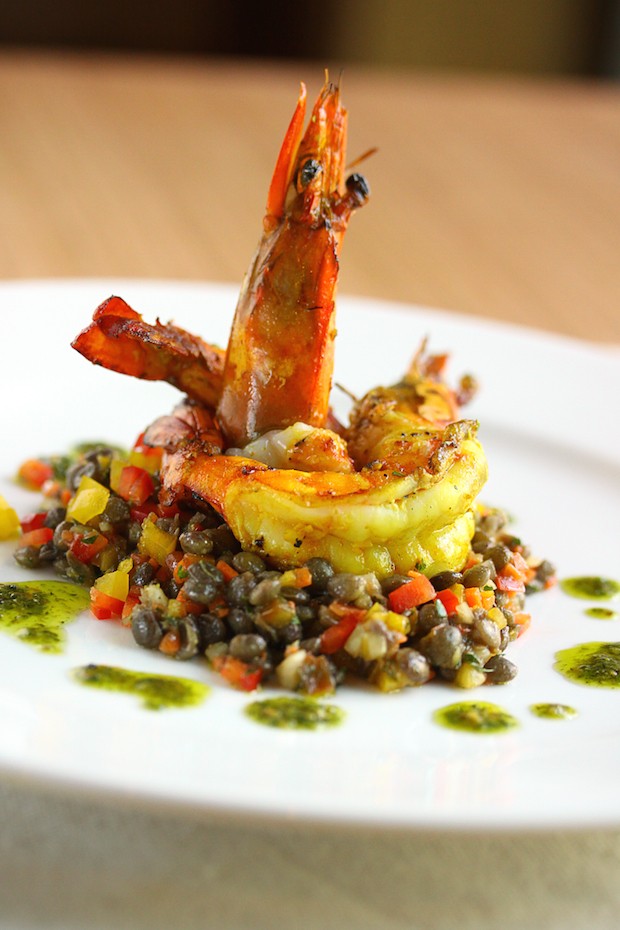 #5 Kale
Why it's healthy: It's difficult to read up on healthy living without running into kale, and it's not hard to see why: The vegetable is high in iron, Vitamin K, Vitamin A, Vitamin C, calcium, folate, and magnesium, and also has antioxidant and anti-inflammatory properties.
How to eat it: Kitchen 1B has a salad that pairs kale with another power ingredient: quinoa. The Kale & Quinoa Salad (P380) has a wonderful citrusy kick provided by pomegranates—another super food— heirloom cherry tomatoes, watermelon, honey-mustard vinaigrette, and topped with crispy parmesan.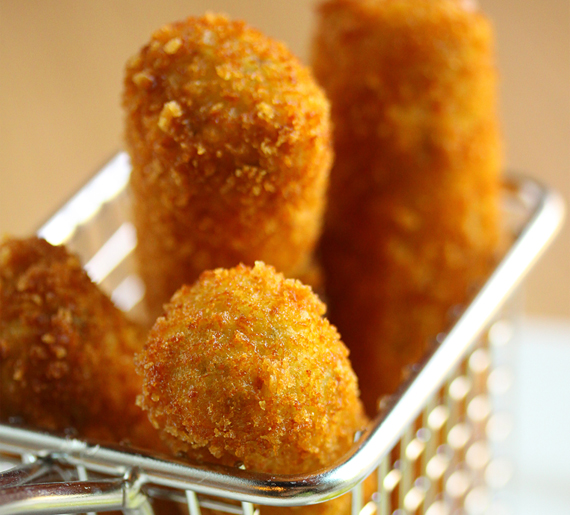 #6 Barley
Why it's healthy: This cereal grain is packed with manganese, dietary fiber, selenium, copper, Vitamin B1, chromium, molybdenum, phosphorous, magnesium, and niacin.
How to eat it: Love risotto? Kitchen 1B offers a guilt-free version: The Spring Barley Risotto (P350) is just as rich and soupy as its original counterpart, but is made with barley instead of rice. Made with white wine and topped with parmesan cheese, green peas, and asparagus, it's like digging into a bowl of health, minus the bad carbs.
Kitchen 1B. G/F KL Tower Gamboa Street, Legazpi Village, Makati City. (02) 403-4505. For more information, visit www.facebook.com/kitchen1B and follow them on Instagram @kitchen1b.
Photos courtesy of Kitchen 1B