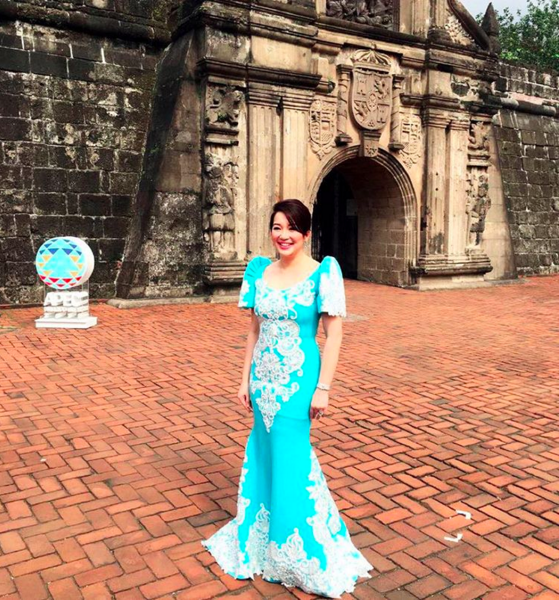 Another day, another hater in the life of Kris Aquino. And for each persistent basher, the Presidential sister finds ways to keep them off her little big world—this time, with the help of SM Investments Corporation (SMIC) chairperson Tessie Sy-Coson. Sort of.
Case #6370 in point: Netizen @justpeteclyde. The refreshingly non-anonymous hater left comments on Kris' Instagram feed, most of which pointed to her irrelevance in the APEC summit and her attention-seeking tactics. But what probably set Kris off was the netizen's comment on how she was basically Imelda Marcos 2.0 with her "nouveau rich" ways.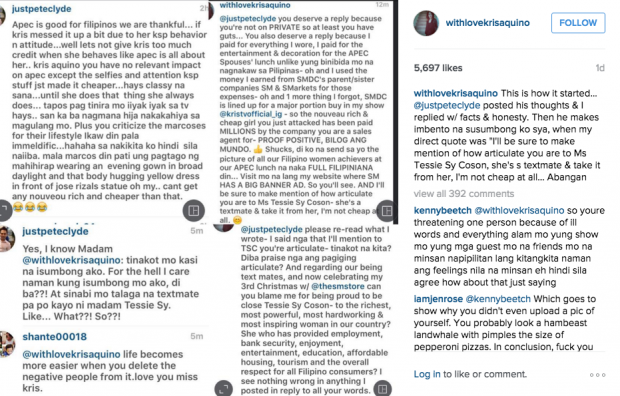 Kris, of course, can't hold it in. In an effort to defend herself, she finally mentioned where she got most of her millions. "I paid for the entertainment & decoration for the APEC Spouses' lunch unlike yung binibida mo na nagnakaw sa Pili-pinas (sic)—oh and I used the money I earned from SMDC's parent/sister companies SM and SMarkets for those expenses," she replied.
"Oh, and 1 more thing I forgot, SMDC is lined up for a major portion buy in my show (Kris TV), so the nouveau rich & cheap girl you just attacked has been paid MILLIONS by the company you are a sales agent for—PROOF POSITIVE, BILOG ANG MUNDO," Kris adds. Yikes.
To really nip it in the bud, Kris was smart enough to hit the hater where it could possibly hurt. The effective solution? Namedrop his boss, who is, well, just one of Forbes' Top 50 Power Businesswomen in Asia. No big deal, right? Pssh.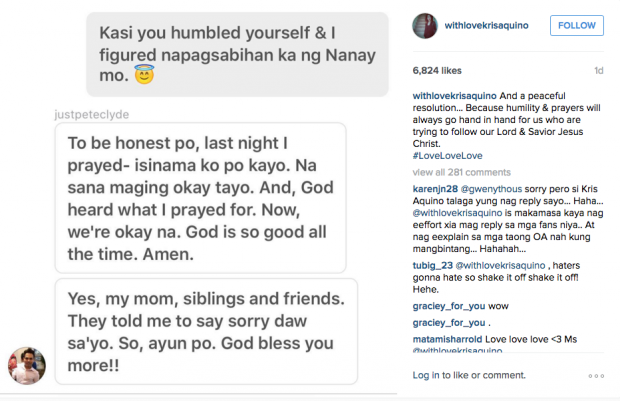 Well, to @justpeteclyde it was. Eventually, he waved his white flag and apologized. Kris accepted this resolution as quick as she dropped another power figure. Our Lord and Savior, thank you for all this #LoveLoveLove, indeed.
[
Bandera
]
Photos courtesy of Kris Aquino's Instagram