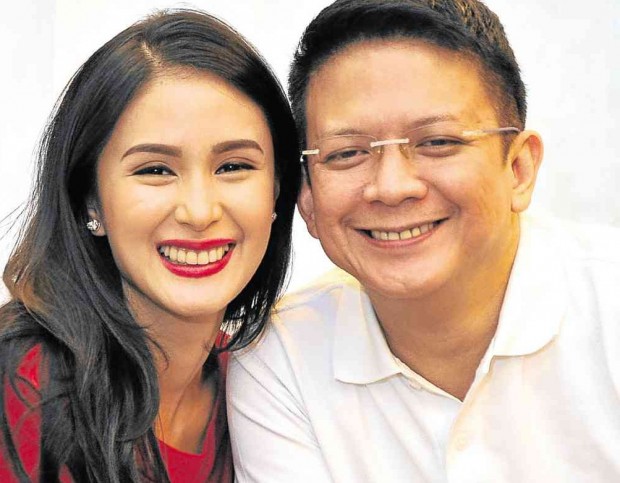 Heart Evangelista is quite the household name since she entered showbiz. Her movies, television shows, and book have been met with success, thanks to the support of her fans that reached crazy numbers even before the term "fan boy/girl" was born.
As a result, maybe her husband Chiz Escudero's opponents for the bid to be the next Vice President of the country should think twice. Let's just say it's not so much of a stretch to think that Heart will be able to sway her fans when they make that very important vote.
But these opponents can breathe easy now as Heart won't be leading  her husband's campaign as one would expect.  "I don't think Heart will endorse me on TV. She's my wife and people know that. I don't think that she will come out in an ad to endorse me," Chiz simply said in an interview.
It must be noted that Chiz has yet to come out with a radio or TV commercial for his political campaign. But talking about his non-existent commercials and how his celebrity wife won't be involved might not be needed anyway given the amount of stories out there since they became a couple.
[Bandera]
Photo courtesy of Inquirer