When actors Dingdong Dantes and Marian Rivera got hitched, you know genetics will be kind to their kid. And true enough, when the couple posted photos of their first child Maria Letizia (Zia) on Instagram, she broke the Internet with her looks even at just 11 days old.
Proud mom Marian first released her photo. Clothed in what seems to be hospital garb, her baby girl looks fresh, fragile, and too serene for an infant. She's also acing the smizing game really early. 
Stage dad Dingdong posted later, with baby Zia wrapped up in her personalized blanket. By now, we should know that this girl projects better than most of us in her sleep. Look at that natural pout and defined nose. #winning


Netizens are quick to dote. Like every other person who sees their friend's kids, they point out that Zia looks a lot like Marian with her eyelashes, high nose, and fair skin.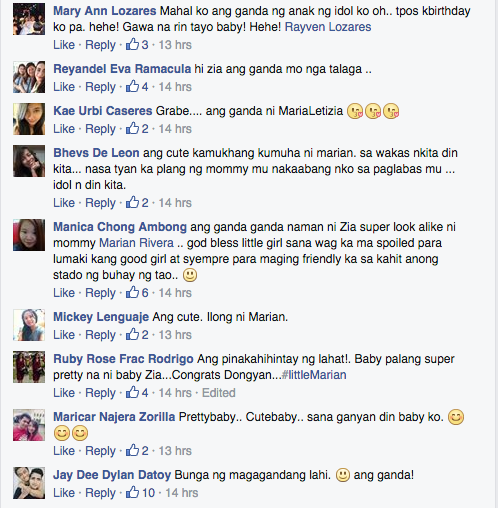 Last Nov. 23, Zia's birthday, Dingdong teased fans with a glimpse of their baby. Since then, most were curious as to how the baby of the country's celebrity "royal couple" would look like.
Move over, Prince George and Princess Charlotte. Zia is here to snatch your social media clicks. Though to be honest, we're just happy that more babies are gracing this world with their pure cuteness. Congrats to the couple!
Photos courtesy of Marian Rivera's and Dingdong Dantes' Instagram accounts