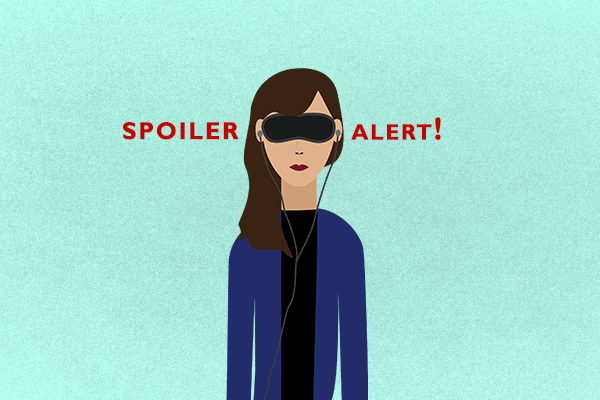 Entertainment has been around for ages, but things have changed since Shakespeare. With the rise of the Internet and social media, the way we consume and react to films and TV shows has become very distinct.
Films and shows play a vital role in the human life. The brain needs a break from the hustle and bustle. Thanks to the Internet, we've access to mediums of recreation whenever and wherever, unlike back in the day when devotees of entertainment had to run after and keep up with their shows. As Kevin Spacey once said, "Everyone seems to be watching at their own pace, and obviously that means we have to be very cool about the fact that it is a 'non-spoiler generation' now, and we have to be careful about what we're saying." To be specific, what we're saying on social media.
Spoilers around social media is frustrating. The normal reflex for the average social media subscriber upon seeing a potential spoiler is to avert all attention elsewhere. Let's face it, part of what makes a movie or a TV show great nowadays is its ability to sneak up on you. Riding along with the twists and turns of a fantastic plot makes watching rewarding. After all, when you're tired of the mundane, you turn to a new type of thrill.
There have been a few studies that try to explore the reason behind the tragedies of getting spoiled. One research appeared in The Atlantic. According to the article, when people indulge themselves in fantasy and make-believe, they become emotionally and psychologically invested. In this case, there's no fine line between fact and fiction.
When you know the ending of a fantastic tale, you're suddenly reminded that a story's just a story. Your interest then wanes, and the impact of the plot is less effective. Of course, a good story's not dependent on shocking twists, but it's really part of what makes entertainment entertaining. That's what makes spoilers so terrible; you're robbed of that first-time starry-eyed experience.
Before the age of social media, this wasn't a problem. But now, a culture has developed wherein people feel the need to air their every concern. People take pride in being the first to watch the show, and others are punished by being let in on some of the biggest plot twists in entertainment. Because, really, why?
As Sherry Turkle in The Innovation of Loneliness would say, "Instead of building true friendships, we're obsessed with endless personal promotion; the social networks aren't just changing what we're doing, but who we are." This is why some people feel the need to impose their "thoughts," genuine or fabricated. Being the first or one of the first to know is an achievement of sorts, and social media has enabled those who'd like to claim that title a means to do so.
The Internet and social media made the biggest difference between then and now. With the uprising of these major forces, the landscape of media consumption has changed forever. With it came about endless accessibility to entertainment gold, but also more chances of ruining that experience.
 Image by Deo Montuerte