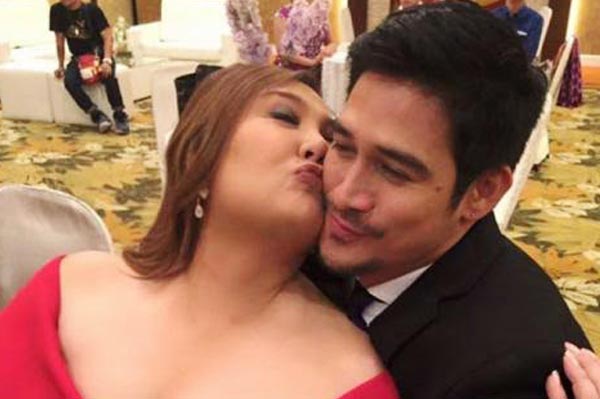 After four years since the public breakup of then-couple KC Concepcion and Piolo Pascual, it looks like the two are finally back together as friends and have a number one supporter of rekindling their old flame: none other than Megastar and KC's mom Sharon Cuneta herself. Oh, moms!
While most mothers will protect their daughters from people who've gravely hurt them in the past, Sharon is one to forgive and forget. "Okay lang sakin [kung magkabalikan sila ni Piolo] o kahit sino basta masaya ang anak ko (It's okay if they end up together again, or with whoever as long as my daughter's happy)," she says. "She's old enough and I don't see her quite often. Kahit hindi kami lagi magkasundo, alam naman niya na mahal ko siya at alam kong mahal niya ako (Even though we don't always get along, she knows I love her and I know that she loves me, too). So whatever she decides [on doingI will support [her] 100 percent."
Why the soft spot for Piolo, Sharon? Or better yet, who doesn't have a soft spot for Piolo, right? Sharon admits that long before the rift happened, she and Piolo have had quite a charming relationship. "Marami kasing hindi alam ang tao sa samahan [namin] before everything na nagkagulo (A lot of people don't know about my friendship with Piolo before things went crazy)," she says. "But I'm very happy God talaga works in mysterious ways."
Now we get it. You know how your mom has a favorite ex-boyfriend of yours, one she's constantly bringing up at the dinner table for you to date again? Maybe that's Piolo for the Megastar.
Getting back together, though, isn't Sharon's decision, is it? But if it were entirely up to her at least, it sounds like she'd date Piolo herself. "So Piolo and KC, they should work together again," she says. "Piolo's such a great actor. In fact, I'd like to work with [him]."
KC, your thoughts?
[
Bandera
]
Photo courtesy of Bandera