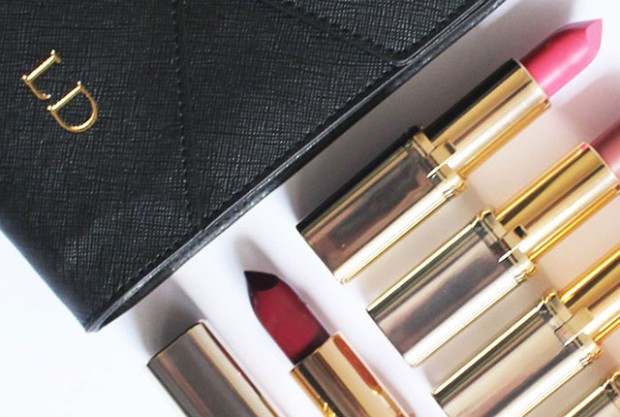 We're all guilty of cheating our skincare regimens or committing makeup mistakes, believing no one will notice. Maybe it's true no one really sees what you're doing, but it's enough that you know what you're doing. Also, the more you cheat yourself, the more you're encouraging a bad habit to form.
So for this new year, own up to the bad things you've been doing skincare- and makeup-wise. It's time to make those small changes that can make a big difference. Here's a list of beauty resolutions to keep for 2016 and even for the years to follow!
#1 No more skipping out on moisturizer
Between all the makeup you put during the day and the harsh elements that your skin is exposed to every day, such as pollution and UV rays, your skin has it rough. Failing to apply moisturizer before you put on your foundation and after you've cleansed your face at night will just make your skin a hotbed for other problems.
#2 Always carry around a moisturizing lip treatment
The dryness caused by being in an air conditioned office the whole day, the UV rays of the hot sun, and the brutal cold winds of a storm are remove space bad for your puckers. Chapped lips are a big sign you're not caring for them and that you might be dehydrated. So aside from increasing your water intake, carry a small lip balm that works and slather it on whether you're just at home and especially before slapping on a dark lip.
#3 Don't follow a trend just because everyone else is doing it
Back in the '90s everyone wanted thin eyebrows and started hacking away with tweezers or shavers. Those same people are now slathering castor oil and hair growth serums to get the full-on brows this era is crazy about. There's an easy lesson we can take from this: Don't get carried away by trends. (Just think about how extreme things got for the #KylieJennerLipChallenge!) Think twice about that new lipstick shade you're getting because you saw Rihanna wear it.
#4 Get a proper nail polish remover
Acetone may be able to wipe out some salon-grade gel lacquers but they also strip your nails of its natural oils, cause discoloration, and dry out your nail beds like no other. Stay away from them. Invest in acetone-free polish remover with Vitamin E and other skin-caring ingredients instead.
#5 Avoid layering products all at the same time
Do you place some beauty oil over your night cream? Are you guilty of using a leave-in treatment on top of a scalp serum? Unless prescribed as necessary by your dermatologist or hairstylist, layering products just clogs your pores, promotes increased oiliness, and can stunt your chosen products from doing their job.
#6 Say "no" to excessive makeup hauls
There were times when the first thing I ever did when I got my salary was step out and buy as many drugstore makeup products I could. What I ended up with was a pile of stuff I couldn't use. I could have just at least saved all the money I spent and bought an item I could actually get more use from.
This year, instead of giving in to the new releases you see every month, research on something you really like and #treatyorself when you've got the extra cash. Who knows? Maybe by that time, you may found a cheaper alternative or that you've realized you don't really need that product. Now you've got some serious moolah for other things.
Photo courtesy of Blush Hour