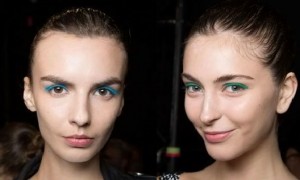 We've shown you how to do wearable makeup straight from the runway without looking over the top, now we're turning it down a notch for those who opt for a more natural makeup look—with a little twist courtesy of the latest beauty trends from the spring/summer '16 fashion shows.
While going light or au naturel is all well and good—Alexander Wang was all for it too–adding a little more oomph to your look to emphasize certain features (while keeping everything else subtle and fresh-looking will surely make you stand out in a crowd.
Bold lip colors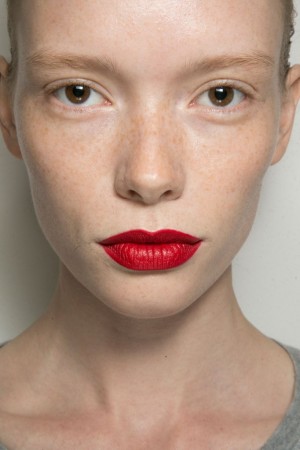 Nothing says "Look at me!" than a strikingly colored lip.The standard red lipstick (and other red-tinted beauty products) was a hit during S/S '16. While this is an obvious choice in achieving the bold lip, you can also try using unconventional colors that is looks just right for your skin tone like dark plum, blue, neon pink, and—if you're daring enough—gold. There's an array of colors to choose from, depending on your mood for the day. So put back your nude tones in your makeup stash and start stacking up on fierce rouges and fun neons.
Twiggy eyelashes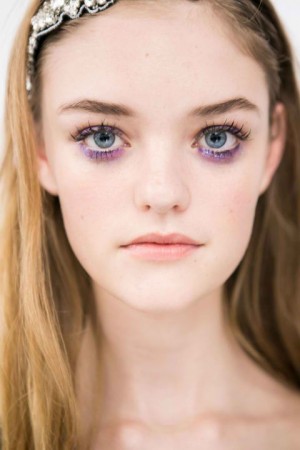 It's just a matter of flicking that mascara wand to create the perfect eyelashes inspired by '60s top model, Lesley "Twiggy" Lawson. To make it look more fairy-like and to add more emphasis on the color of your eyes, applying glittery or pastel eyeshadow on the top lash line, and smudging it on the lower part. Make sure to apply enough that it will highlight the eyes, and not overdo it, especially when using dark colors, to avoid getting panda eyes.
Bright eyeshadows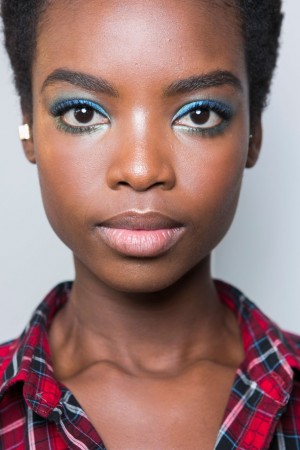 This is another great way to make your eyes more noticeable. Let's face it: Bright, solid blue, purple, and green eyeshadows are not used on a regular basis, but they do make people notice your eyes more. It also gives you an excuse to play with the other 20 colors in your makeup palette. You can either apply some on your whole top eyelid, or just at the edges for a dramatic effect. A great tip is to choose a color that complements your eye color—blue on blue, green on green, you get the idea.
Also, lining your eyes with an equally colorful eyeliner, or putting a flawless catwing will give this look more depth.
Rosy and contoured cheeks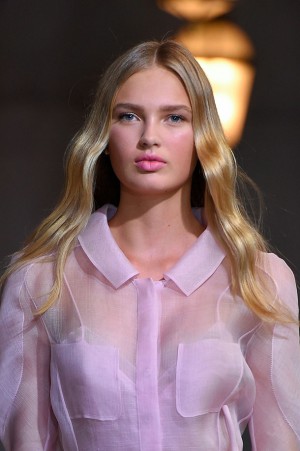 This is your chance to have that all-day flushed look without having to lightly slap your cheeks, unless you're born mestiza and born with naturally pink cheeks. Keeping your makeup minimal using neutral hues to highlight the cheekbones and give it a subtle contour, and applying two-tone blush colors like pink or lavender will create this effect perfectly.
Colored eyebrows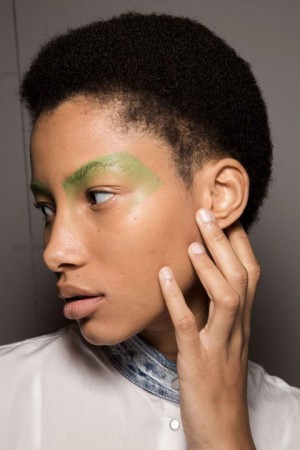 This may be a bit of a stretch for a lot of women, but you can't deny that this will make people look twice because of how different it looks. It doesn't have to be permanent–you can also get temporary eyebrow tints. Ideally, vibrant-colored eyebrows are best suited and matched with dyed hair of the same color, but that doesn't mean you can't rock it with your natural-colored hair. Just remember that your eyebrows' color should match or complement your skin tone and eye color. This look is also perfect for costume parties and other events that require you to look stylishly wild.
However, if you don't dig this look, you can still go the bold eyebrow route, or–for people with dark hair and fair skin–you can bleach them at home or at the nearby salon.
Photo courtesy of Harper's Bazaar