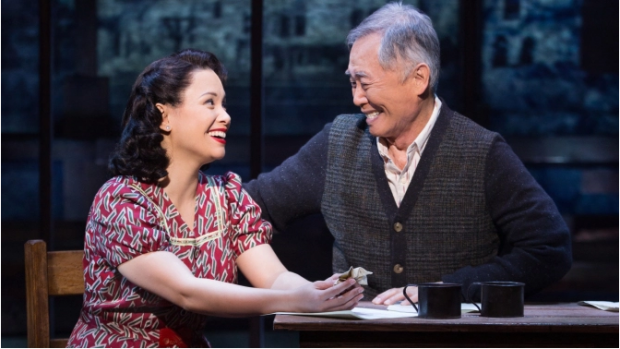 Apparently not even getting two thumbs up from Miss Universe herself is going to save your musical from getting its notice. In her weekly column for The Philippine Daily Inquirer this week, Lea Salonga broke the news of Broadway musical Allegiance getting its notice. Their final show is on Feb. 14, Valentine's Day.
"These are the words that make every cast member, musician, wardrobe, hair, makeup and backstage crew personnel feel sick to their stomach: 'We got our notice,'" she writes. "This means that the show we're all working on as a team has been given notification that it shall be closing. And…well…we got ours."
The news was broken to the cast by lead producer Lorenzo Thione just a few days after their matinee performance last Jan. 8. If that seems a little soon, well, that's just Broadway for you. "With tears in his eyes—he informed us of the inevitable. Jay [Kuo, Allegiance composer/lyricist —ed.] was crying, too. Actually, many of us assembled already were very emotional that our Broadway run in this show that is so close to our hearts will be ending soon," Lea recounts.
According to Variety, "The arrival of Allegiance on Broadway marks the culmination of seven years of development and a long wait for an available Broadway theater." The play is about the internment camps where several Japanese citizens were forced into in the US following the events of Pearl Harbor and WWII.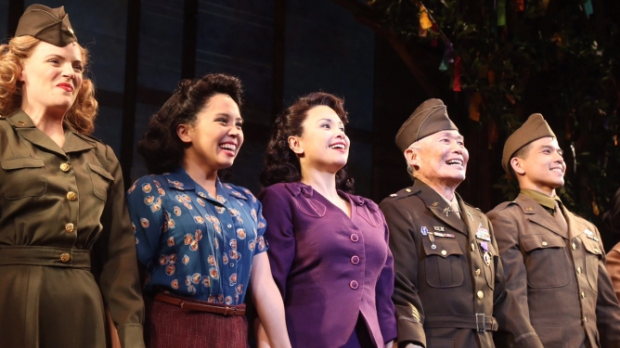 Though it took seven long years to get it on the stage, accomplishing feats like giving noted actor George Takei his Broadway debut, the results are mixed. In a separate review, Variety reports, "In their sincere efforts to 'humanize' their complex historical material, the creatives have oversimplified and reduced it to generic themes."
The Hollywood Reporter seems to share similar sentiments in their review: "Maybe masters of the dark like Kander & Ebb might have been able to do this story justice in song, but Kuo and his co-writers are not up to the task, sacrificing the specifics in their bland focus on universal themes of love, family, and redemption. Which is too bad, because it's a painful chapter that needs to be shared."
Nevertheless, Lea has elected to keep her chin up, writing, "I am electing to feel happy, privileged and proud that a story based on a dark part of the American story, one that is important to share with as many people as we can, has actually made it to the Broadway stage."
"By the time we close, we will have been seen by approximately 120,000 audience members—the same number of people who were incarcerated in those 10 Japanese-American internment camps," she continues.
By her count, the play has also been viewed by other luminaries in the entertainment industry apart from her new BFF Pia Wurtzbach, such Orange Is the New Black's Uzo Aduba, Glee's Jenna Ushkowitz, and former *NSYNC member Lance Bass, along with feminist Gloria Steinem, astrophysicist Neil deGrasse-Tyson, and a host of US congressmen and senators.
"I am thankful that I am part of this show's journey, to Jay and Lorenzo for asking me to join them on this adventure, and to every audience member who gave us a fair shot. Until Feb. 14, our byword will be Gaman. We will hold our heads high, endure—and carry on!" she concludes.
[
The Philippine Daily Inquirer
]
Photos courtesy of Variety