In a world full of high-heeled, high-maintenance glamazons, here exists visual artist Nice Buenaventura looking all nonchalantly cool as she welcomes us into her two-storey home in an all-white outfit and a pair of Birkenstocks. A self-confessed minimalist, the 31-year-old finds her "less is more" disposition apparent not only in her work and around the house ("I Marie Kondo-ed the place", she mentions) but even in her wardrobe.
"It's not studied, the way I dress up. I'm just really obsessed with minimalism and architecture that it affects the way I choose my clothes," she shares. Nice, it seems, is a living testament to the notion that art and style simultaneously influence each other.
With the fashion industry adapting to a more pared-down aesthetic these past few years, it's a pretty accurate to say that minimalism has been an ongoing trend. But with the enviable convenience of a home studio and a six-year-old son constantly keeping her on her toes, dressing for comfort is a lifestyle and a genuine priority for Nice.
"I'm very low-maintenance," she declares. Her formula lies in a play on structural but loose silhouettes, muted colors, and barely any accessories. And of course, flats are a non-negotiable essential in any ensemble.
If uncomplicated always looked this nice, we'd gladly follow her lead. 
What's keeping you busy these days?
Right now, specifically, it's Art Fair Philippines because it's next month. So we have a pretty tight deadline.
Describe your approach to style.
I make sure that I'm not too dressed up—I'd rather be caught dressed down than overdressed. What I do when I try to put together an outfit is I don't want to look like I put too much pressure on myself. Usually, I'm in a dressy top but I'll just pair it with sneakers. Not even sneakers—just Birkenstocks! I try to balance the dressy with a really rugged piece. That's really the one rule I kinda follow. Especially now that I have no dress code to follow, since I don't really report to an office anymore, unlike a few years back. Except of course, when I go to Ateneo to teach design classes like portfolio development, print, and publication on Wednesdays.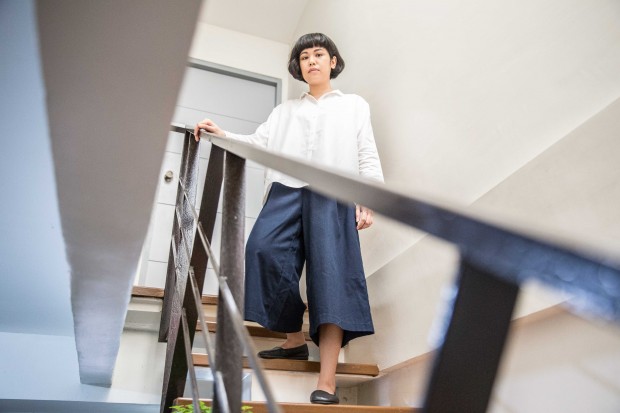 What are your shopping habits?
Last year, I started shopping with an actual shopping list. I treat clothes like grocery items now. I only buy what is absolutely necessary. Living in a tiny apartment teaches you true minimalism.
 What was the last best thing you bought?
I got this neoprene boxy crop top with a slit in the back, and only for P250! Now it's easily one of my formal-not-formal staples. And my new month-old MacBook Pro.
How about the worst—something you regretted buying?
I don't regret buying any of the stuff I bought in recent memory.
Which brand is your latest discovery?
You have to check @ports1961womenswear on Instagram. It's really nice! The cuts are really bizarre and in most of the shots, they style it in such a way that all the models are wearing slip-ons, but the dresses are really dressy.
 What item of clothing do you usually invest in?
Culottes! I'm a big culottes girl. Also, good, quality basics, including undergarments. Sometimes I get frustrated when I see a really nice outfit on someone only to be ruined by unsightly or just plain wrong underwear.
How about clothes you scrimp on?
Tight-fitting stuff. If you notice, most of my clothes look like tents! I don't really feel comfortable when the fabric is hugging me.
Who are your favorite local and international designers?
Well locally, I've been kind of been lusting over a CJ Cruz [piece]. I met him when he hadn't graduated [from fashion school] yet, and I really like his style. I especially love the frayed edges [in his designs]. And I haven't really been following Ivarluski Aseron anymore but during the time that I was, I really liked his stuff. Oh, and the brands that are sold at SOMA! I like Basic Movement and Euniform.
Internationally, I really like Comme des Garçon, Alexander Wang, and Rachel Comey. I also remember liking the Raf Simons for Fred Perry line with the weird prints.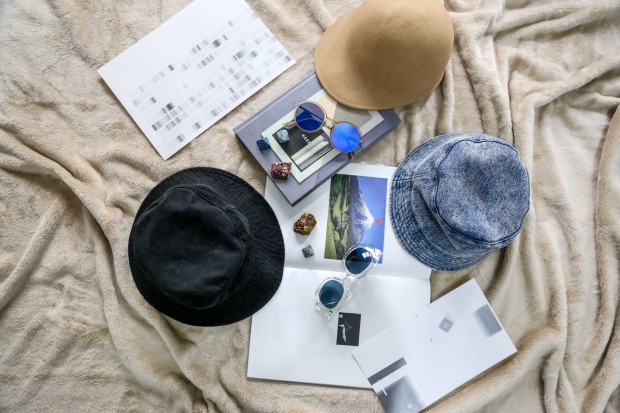 Any go-to labels?
Uniqlo for the basic stuff. Also Muji and Bleach.
Who is in your beauty black book?
I'm very low-maintenance so I don't think I can give you names! If we're talking about makeup, usually MAC. I don't buy a lot because it's pricey, but I really notice that it really lasts. And oh, Lush! I love Lush. I kind of invest in things like that because I treasure bath time. I can't go a day without using that hair moisturizer called Revive & Balance Hair Moisturizer, because my hair is super thick! It usually does the trick.
Who are your style inspirations?
Rei Kawakubo. [I like her] 'the beautiful-doesn't-have-to-be-pretty' POV.
What's the best style advice you've ever received from your mother?
She's always made us wear seamless undergarments, and I guess this is how I turned out to be OC about VPL (visible panty line) and showing bra straps.
 What is your guilty pleasure?
Celebrity cooking shows
If you had a signature styling trick, what would it be?
Dress up, but wear slippers. By slippers, I mean Birkenstocks. Also, the tried, tired, and tested: Go for comfort. I've been noticing that the fashion world has been more forgiving of the painfully laidback. Hashtag normcore.
What is one ultimate style tip that you can share?
Go to the men's section. Some of the more interesting pieces that can be worn by girls are usually hidden in the Divided line of H&M or Topman. You can always experiment with the men's line, and make it look like it's suited for girls.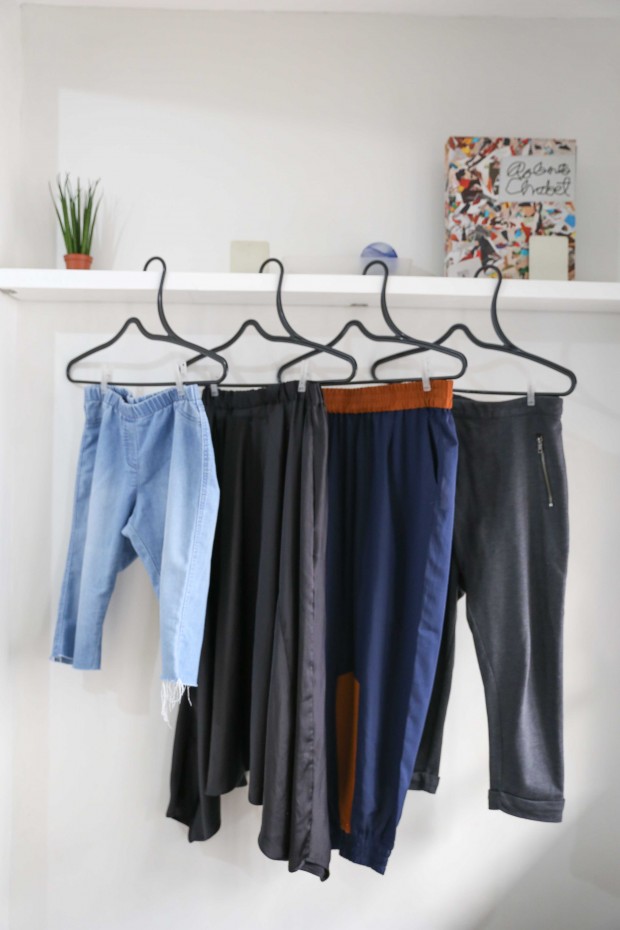 Favorite shops?
Giordano Ladies. I don't wanna use the term "the high-end Giordano," but it's the pricier line, and a lot dressier. They have an outlet in [SM] Aura, but I usually buy from their factory outlet store in Laguna. The place is called Paseo de Sta. Rosa. I got this sort of skirt-pants thing; I think that was selling for P12,000 in the actual store, but I got it from the factory outlet in Paseo de Sta. Rosa for just P2,000.
Favorite vacation spot?
The mountains. I'm not a very big beach person, so I'd rather go to a forest-y place like Baguio. Or Tagaytay if it's a quick trip. I've been meaning to go to Sagada, but I haven't been. Maybe soon.
Favorite dish and restaurant?
Oh, that's tough! Well, maybe Japanese. I like sushi, especially uni sashimi. Or the chawanmushi, it's an egg custard. When I'm sick or when I feel like I'm about to come down with something, that usually does the trick [for me]. It's warm egg custard, but it's not sweet; it's savory. In the custard, embedded are little bits of seafood. I go to Little Tokyo [in Pasong Tamo] for that. The tofu fajita at Tomato Kick in Maginhawa is also really good.
Favorite person on Instagram?
Last night I was just looking through the "suggested people" on Instagram, there's this account that says it's a T-shirt company on its bio, but I think it's curated content. So you see a lot of art, they feature these contemporary artists and their work. It's called @boy.hill. So that's a very recent discovery; literally just last night. I haven't stopped browsing [their feed]. And my friend, @czarkristoff. His Instagram is really tight.
Favorite person, period?
That would be my son. His name is Graciano, but we call him "Grac." He's six years old.
To see more items from Nice's closet, click through the slideshow above!
Photos by Paolo Tabuena