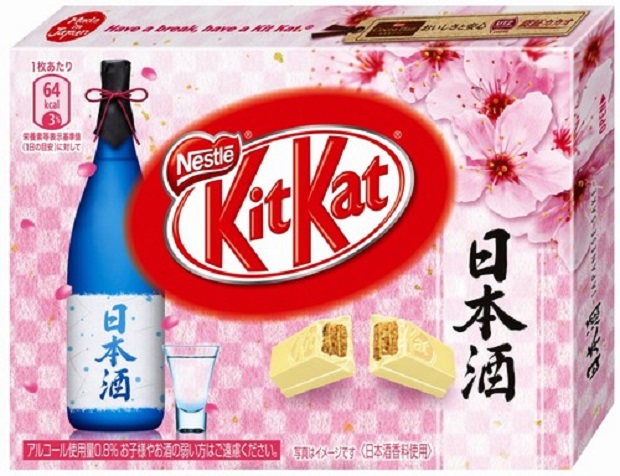 If you love Japan's eccentric KitKat flavors like green tea and wasabi, this piece of news will surely get you even more excited as the KitKat Japan HQ releases its new sake-flavored chocolate today, which also comes in a box that's shaped like a sake bottle.
The latest Kit Kat flavor that will hit shelves in Japan on February 1st… Japanese sake! https://t.co/AlT7sKSgBO pic.twitter.com/X9AOgQZfDf

— C.B. Cebulski (@CBCebulski) January 29, 2016
According to Japanese news website NariNari, the first liquor-infused KitKat, priced at 150 Yen (roughly P60) per box, will have a layer of sake powder in between the white chocolate-coated wafers, which will still be sweet and will give chocolate lovers a "smooth after-taste of sake."
A little warning to those planning to buy this for their kids though because the chocolate reportedly contains 0.8 percent alcohol per KitKat bar. We'll let you do the math on how much of a kick that'll cause if you eat a whole nine-pack box.
Sadly, this KitKat edition—just like most of the other oddly flavored ones—will only be available in Japan, and there's no news yet on whether it'll be available locally or online.
Photo courtesy of NariNari